Entertainment
Machete Kills Movie Quotes

Updated November 6, 2017
16 votes
11 voters
6.9k views
7 items
"Machete Kills" movie quotes continues the Grindhouse story of detective-turned spy Machete in this action movie. Written by Kyle Ward, Robert Rodriguez returns to co-write and direct this sequel to the original "Machete" film. "Machete Kills" opened in theaters in the United States on October 11, 2013.
In "Machete Kills," Machete (Danny Trejo) returns to action after being left for dead and captured by an overzealous sheriff. Just before the sheriff is set to take Machete out, the President (Charlie Sheen) calls, saving Machete and summoning him for a chat. The President explains to Machete that there is a war brewing in Mexico and Mendez (Demian Bichir) had a missile aimed at Washington, DC. Machete agrees to help and sets out to take out Mendez.
On his mission, Machete gains some allies, including his handler, Miss San Antonio (Amber Heard) and Sartana Ribera (Jessica Alba) but also learns that the true target is the leader of an international criminal organization, Luther Voz (Mel Gibson). Machete is forced to battle Voz and his team of super soldiers, including those portrayed by Michelle Rodrigues, Sofia Vergara, Lady Gaga, Antonio Baneras, Vanessa Hudgens and Cuba Gooding, Jr. while trying to keep the world safe from these deadly threats.
If one "Machete" movie was enough for you, there's plenty else to see in theaters such as
"Captain Phillips,"
"Gravity,"
"Runner Runner,"
"Don Jon,"
"Rush,
"Prisoners,"
,
"Enough Said,"
"The Family,"
"Riddick,"
"The World's End,"
"Getaway,"
"Drinking Buddies,"
"The Mortal Instruments: City of Bones,"
"Paranoia,"
"Kick-Ass 2,"
"We're the Millers,
and
"Elysium"
.
back to page 1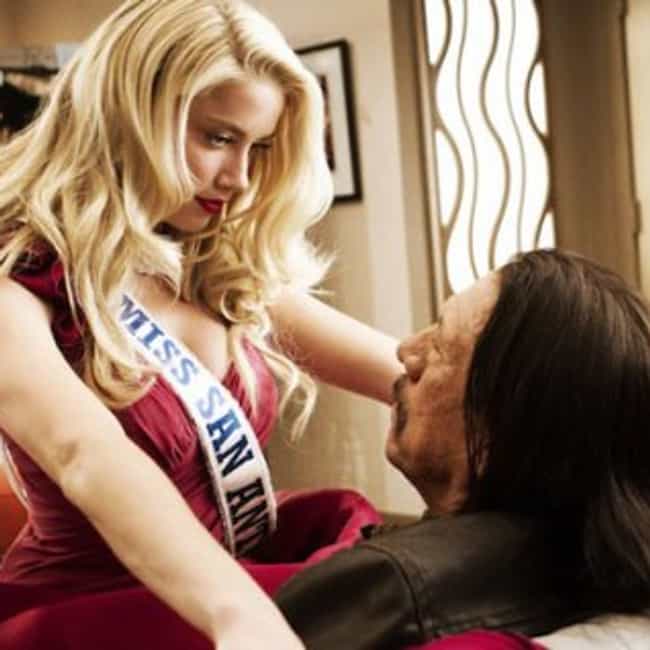 Miss San Antonio: "I'll be your handler. You ready for this?" [Gives Machete a cell phone] "Good for calls, texts, Tweets…"
Machete: "Machete don't Tweet."
Machete's handler, who also doubles as Miss San Antonio, gives him a cell phone for important things like updating his Twitter while in battle. Machete puts a stop to that nonsense real quick.
Should this be higher or lower?
Luther Voz: "Noah had his ark. I've got mine."
Voz gloats about he power he holds in his hands with the possession of weapons of mass destruction. Like Noah and his ark, this is Voz's legacy.
Should this be higher or lower?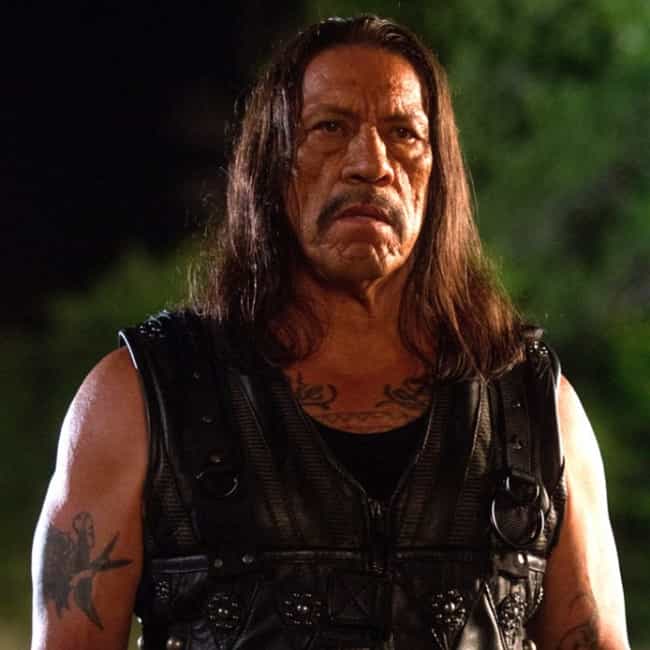 Luther Voz: "You can't beat my army of super soldiers. You can't beat me because I know your every move."
Machete: "Nobody knows Machete."
Voz thinks he has the upper hand with an army of super soldiers and what he thinks is the knowledge to predict Machete's moves. Machete on the other hand reminds Voz that he is always unpredictable.
Should this be higher or lower?