Entertainment
Unbelievably Macho Tales About Arnold Schwarzenegger's Very Manly Life

These stories about Arnold Schwarzenegger prove that the bodybuilder-turned-actor-turned-politician is just as macho in real life as the characters he's played on the big screen. He's certainly no "girly man." Check out these tales that showcase the macho-ness of the man known as the Austrian Oak.
Schwarzenegger became the youngest Mr. Universe ever at the age of 20 and collected seven titles from Mr. Olympia, the most prestigious bodybuilding competition in the world. However, Schwarzenegger's manliness was not just about flexing muscles. When he decided to go for a career in Hollywood, despite a thick Austrian accent and no acting experience, he defied the odds and became one of the biggest action film heroes of the 1980s and '90s.
But his heroics did not just happen on the silver screen. These Arnold Schwarzenegger stories underline Arnie's sheer machismo.
back to page 1
Someone Delivered A Flying Dropkick To His Back, And The 71-Year-Old Schwarzenegger Was Barely Fazed
In May 2019, a 71-year-old Schwarzenegger was in South Africa attending his Arnold Sports Festival. While signing autographs and taking pictures at the event, he was dropkicked in the back by a young man. The video, which went viral, showed a hard hit from the young attacker. While most citizens in the world, "elderly" or not, would have dropped to the floor from such an unexpected blow, Schwarzenegger hardly moved.
The world was stunned, not by the attack, but by Schwarzenegger's near non-reaction. The former governor took to Twitter regarding the incident: "Thanks for your concerns, but there is nothing to worry about. I thought I was just jostled by the crowd, which happens a lot. I only realized I was kicked when I saw the video like all of you. I'm just glad the idiot didn't interrupt my Snapchat."
Schwarzenegger decided not to press charges against the attacker, who had a reported history of this kind of disruptive behavior. The 71-year-old urged people not to concentrate on the attention-seeking young man.
"Do me a favor: instead of sharing the video of the guy who wants to be famous, watch some of our @ArnoldSports athletes like this young hero proving that fitness is for everyone who deserve to be famous," he wrote. The former Mr. Universe added, "We have 90 sports here in South Africa at the @ArnoldSports, and 24,000 athletes of all ages and abilities inspiring all of us to get off the couch. Let's put this spotlight on them."
He Used To Wear Cutoff Shorts To Motivate Himself Not To Skip Leg Day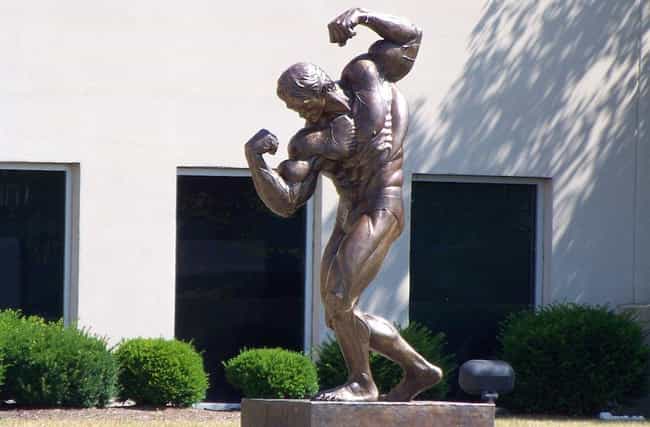 Every person who has ever been to the gym has their preferred exercises. If you're getting physically appealing results in the chest area doing bench presses, then that's probably your favorite exercise. Additionally, you will probably wear clothes that show off your chiseled chest.
Schwarzenegger did not fall victim to that mentality. He had his eyes set on winning world-class bodybuilding competitions and knew that he would never succeed unless he worked harder on his thighs and calf muscles. Instead of hiding his lower body, Schwarzenegger decided to cut off the legs of his pants for all - even his competition - to see his weaknesses.
"I knew if I exposed only my better body parts - my arms, chest, or deltoids - all I'd get from my peers would be wonderful comments and I'd soon forget about my horrid lower legs," he revealed. "So I continued to wear the cutaway sweatpants that invited ego-bruising pain... and it worked. I trained them first every workout, and very often I did a few sets at the end of my workout."
He Became The Youngest-Ever Mr. Universe At Age 20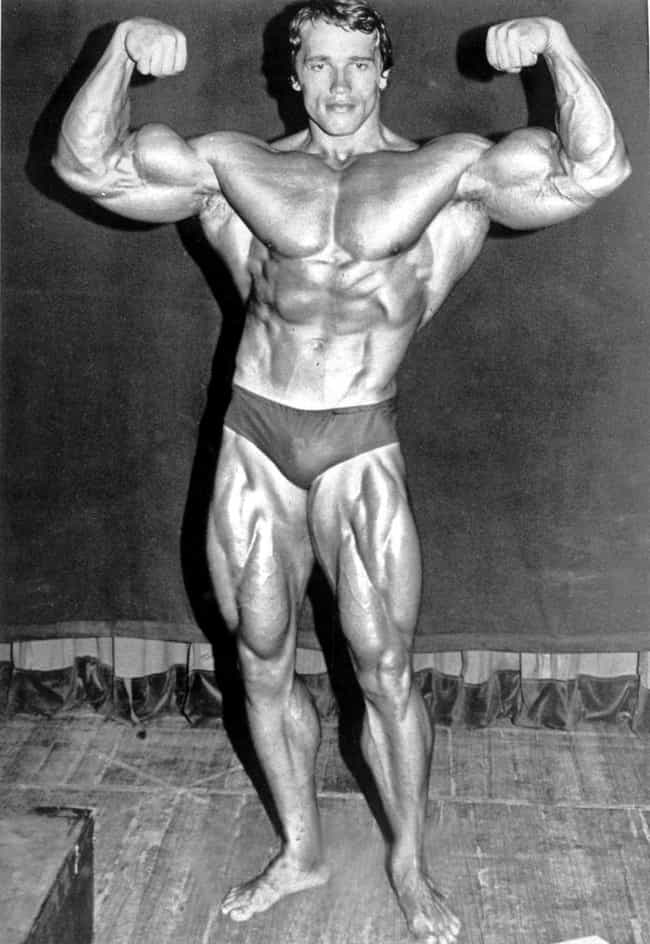 After winning Junior Mr. Europe in 1965, Schwarzenegger put in the work and won Mr. Europe the following year at the age of 19. He took another giant step forward in 1968, and at the age of 20 became the youngest man ever to win Mr. Universe. He proved that he was not a one-hit wonder and took the title of Mr. Universe the next two years.
The Austrian Oak entered several more bodybuilding contests over the next several years, oftentimes taking the top prize. In total, Schwarzenegger won 13 bodybuilding championships, including five Mr. Universe contests and seven Mr. Olympias. When he retired from competition to pursue his dream of becoming a Hollywood actor, he was the most successful competitive bodybuilder ever.
Guinness World Records Dubbed Him 'The Most Perfectly Developed Man In The History Of The World'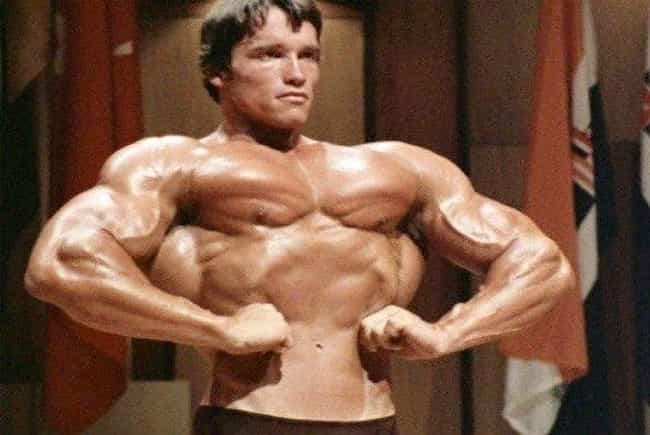 At the height of his bodybuilding days, Schwarzenegger measured in with 22-inch arms, a 57-inch chest, a 34-inch waist, 28.5-inch thighs, and 20-inch calves. He weighed 235 pounds and stood at a height of 6 feet 2 inches.
The physical specimen won almost every major bodybuilding contest that existed, but if there was still any doubt as to who was the most perfectly muscled man, Guinness put the argument to rest. The Guinness Book of World Records deemed Schwarzenegger "the most perfectly developed man in the history of the world."