Attractions

Mackinac Island Architecture: Famous Landmarks and Buildings

List of the famous landmarks that make up the Mackinac Island skyline, listed alphabetically with photos when available. Mackinac Island architectural landmarks as well as other major buildings, dwellings, and other structures in Mackinac Island are included on this list. Information about these Mackinac Island buildings is included on this list, such as when the building first opened and what architectural style it falls under. List includes both new buildings in Mackinac Island and older historic landmarks.
Examples of buildings on this list: Grand Hotel, Lawrence Andrew Young Cottage and many more.
This list answers the question, "What are the most famous buildings in Mackinac Island?"
This is a good reference for research into the historical architecture in Mackinac Island. Famous architectural houses within the city of Mackinac Island are included as well, sometimes by address, other times listed by the name of the original home owner.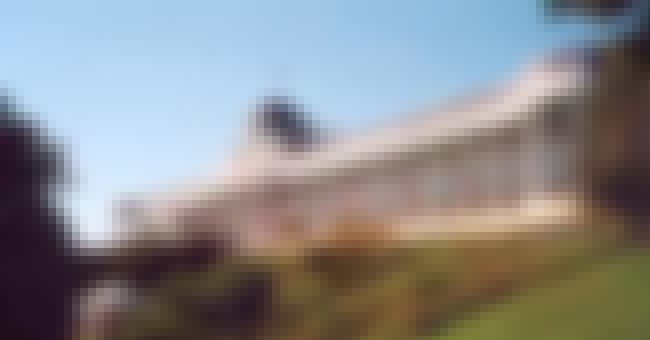 The Grand Hotel is a historic hotel and coastal resort on Mackinac Island, Michigan, a small island located at the eastern end of the Straits of Mackinac within Lake Huron between the state's Upper and Lower Peninsulas. Constructed in the late 19th century, the facility advertises itself as having the world's largest porch. The Grand Hotel is well known for a number of notable visitors, including five U.S. presidents, Russian prime minister Vladimir Putin, Russian president Dmitri Medvedev, inventor Thomas Edison, and author Mark Twain. Grand Hotel is a member of Historic Hotels of America, the official program of the National Trust for Historic Preservation. ...more on Wikipedia
City/Town: Mackinac Island, Mackinac Island, Michigan, USA
Opened: Jan 01 1887
Style: Queen Anne Style architecture (Great Britain & Australia)
2
Indian Dormitory Art Museum
The Indian Dormitory is a Federal-style structure built at U.S. government expense on Mackinac Island, Michigan, in 1838. It was a pioneering idea in building housing for Native Americans visiting the Indian agency on the island. From 1867 until 1960, it was used as a public school, and from 1966 until 2003 as a museum of Native American culture. On July 2, 2010, it opened as the Richard and Jane Manoogian Mackinac Art Museum, operated by Mackinac State Historic Parks. It is listed on the National Register of Historic Places. ...more on Wikipedia
City/Town: Mackinac Island, Michigan, USA
Opened: Jan 01 1837
3
Lawrence Andrew Young Cottage
City/Town: Mackinac Island, Michigan, USA
Style: Shingle style architecture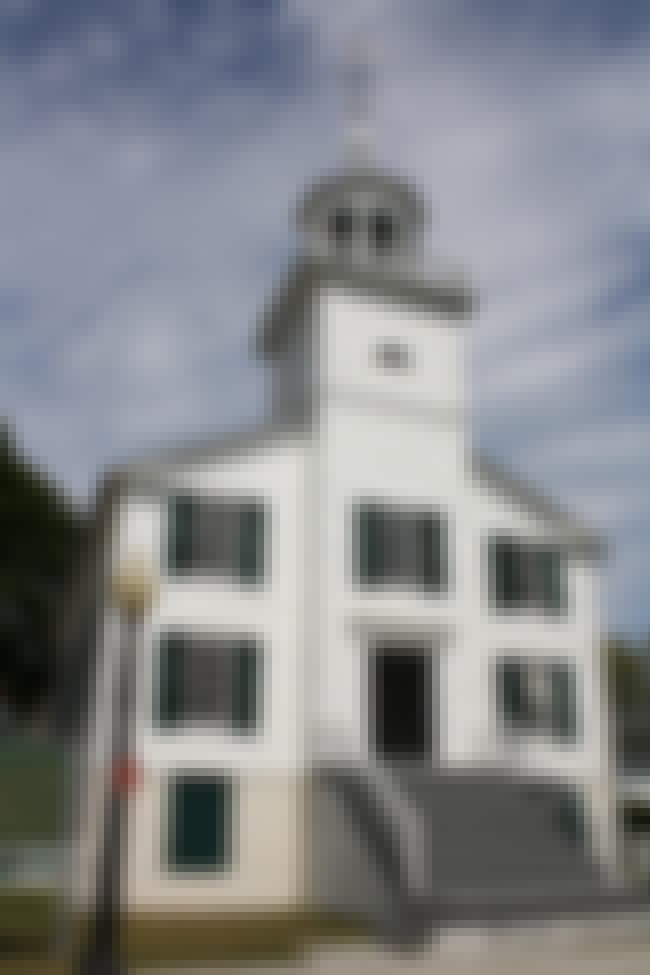 The Mission Church is a historic Congregational church located at the corner of Huron and Tuscott Streets on Mackinac Island, Michigan, United States. Built in 1829, it is the oldest surviving church in the state of Michigan. In 1971, the Mission Church was listed on the National Register of Historic Places. Sainte Anne Church was built before this, as the island had a historic French and Metis population before Anglo-American settlement. Its original building was replaced by a new structure in 1874, which is still used. ...more on Wikipedia
City/Town: Mackinac Island, Michigan, USA
Opened: Jan 01 1829
Style: American Colonial