Total Nerd
Artists Imagine What All Your Favorite Pop Culture Characters Would Look Like In Mad Max: Fury Road

4.3k votes
594 voters
13.7k views
23 items
List Rules Vote up the crossover characters or plotlines that belong in a world of fire and blood.
Mad Max: Fury Road rammed its way onto the scene in 2015 and it show no signs of leaving any time soon. In fact, the film fits so well into pop culture that many artists insert pop culture figures into Mad Max: Fury Road fan art. Similar to Badlands's Mad Max models, Mad Max: Fury Road crossover fan art brings all sorts of famous characters into the world of the Wasteland. Thanks to the rich world of Mad Max trivia, fan favorites from films and video games can easily find their seat on either the War Rig or Gigahorse depending, of course, on their affiliations.
In the same way the films never take things too seriously, Mad Max crossover art dips into dystopia more than it dips into despair. For every serious Mad Max crossover, there exists an equally humorous or clever Mad Max mash up. Darth Vader, the Joker, and even the Beatles are among the many the pop culture figures mashed up with Mad Max. These Mad Max crossover characters are among the ones who deserve to die on Fury Road (only so they can live again, naturally).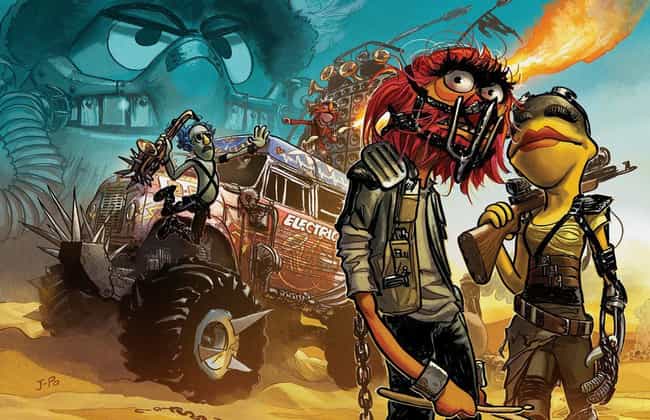 According to JoopaDoops's mashup artwork, mess with the Muppets, get your comeuppance.

Is this crossover cool?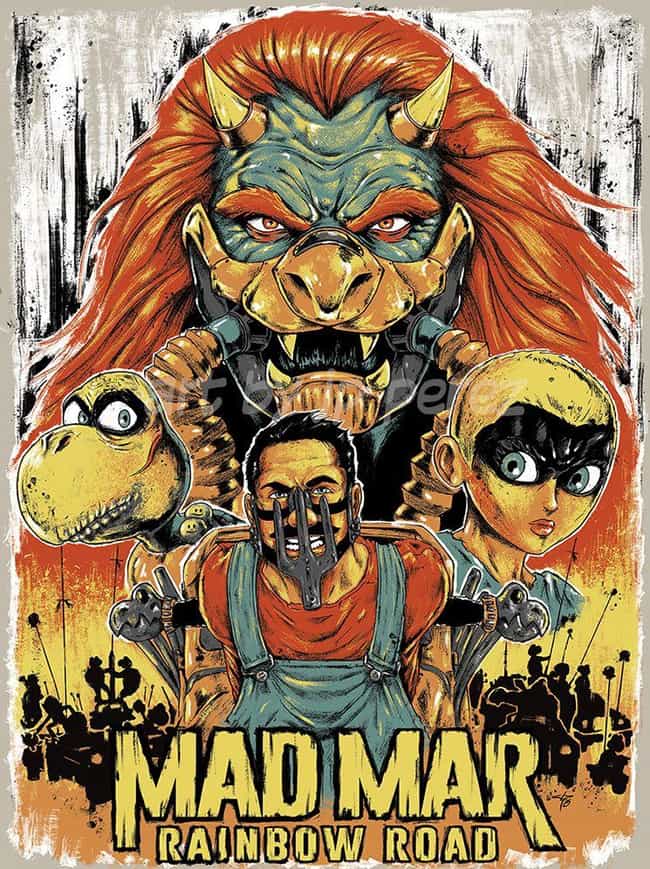 If you've ever been pushed off of Rainbow Road, then you understand the emotion behind jpzilla's seething fanart.

Is this crossover cool?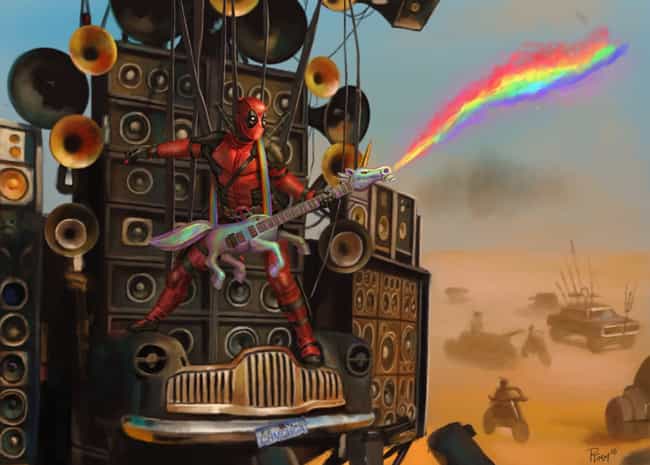 Despite being a goofball, Deadpool would probably do well in the Mad Max universe, and PTimm appears to agree.

Is this crossover cool?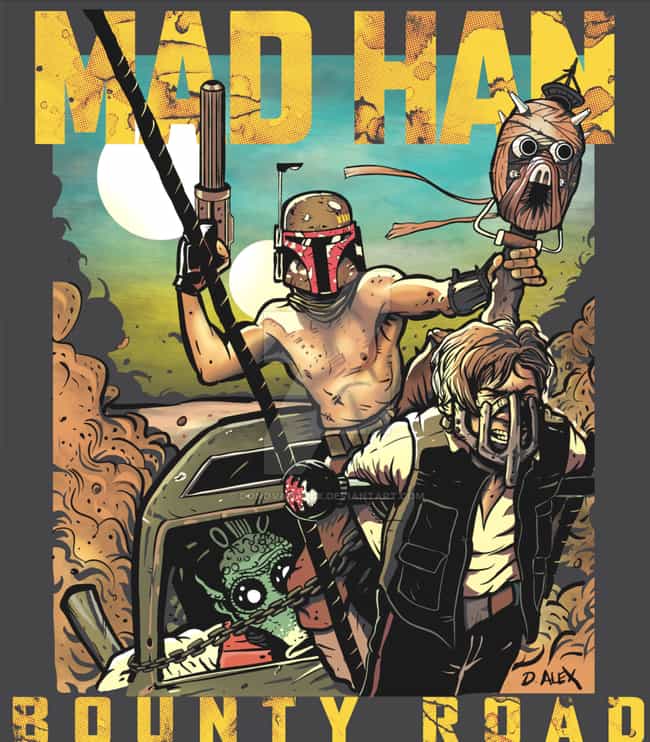 donovanalex plucks Boba Fett from a galaxy far, far away and places him in the midst of Fury Road.

Is this crossover cool?