Movie Quotes

Madagascar 3 Europe's Most Wanted Movie Quotes

171 votes
110 voters
42.9k views
9 items
We hope you love the products we recommend! Just so you know, Ranker may collect a share of sales or other compensation from the links on this page. Oh, and FYI — prices are accurate and items in stock as of time of publication.
'Madagascar 3: Europe's Most Wanted' movie quotes include some of the funniest lines from this 2012 DreamWorks animated comedy movie. In this third installment of the 'Madagascar' movie series, everyone's favorite zoo animals: Alex the Lion (Ben Stiller), Melman the Giraffe (David Schwimmer), Marty the Zebra (Chris Rock) and Gloria the Hippo (Jada Pinkett Smith) are still trying to get back to their home in New York City. Somehow, the gang finds themselves in Monte Carlo, where they wind up joining a traveling circus. See a favorite 'Madagascar 3' movie quote listed? Vote it up! And, if you don't see your favorite quote from the film listed here, add it.
Things are still not going well for Alex, Marty, Melman and Gloria as 'Madagascar 3: Europe's Most Wanted' opens. The fearsome foursome have schemed their way all over the world trying to find a way back to New York City's Central Park Zoo. Somehow, the gang winds up in Monte Carlo, where they're pursued by evil French animal control officer Capitaine Chantel DuBois (Frances McDormand). What to do? Hide! Alex and the other animals decide to join a crazy traveling circus that has definitely seen better days. Will they ever get home?
For more great family and animated movie quotes, check out these lists for the best lines from
'The Secret World of Arrietty,'
'The Pirates! Band of Misfits'
'Journey 2: The Mysterious Island'
'Big Miracle,'
'Hugo,'
'The Muppets,'
'War Horse,'
'Arthur Christmas,'
'Happy Feet Two,'
'Puss in Boots,'
'Toy Story 3,'
'The Smurfs' movie
,
'Cars 2,'
the original 'Cars' movie
and some great
Pixar movies!

Marty: "Da-da-dadada-da-da-circus, da-da-dadada-da-da-afro-circus, afro-circus, afro, polka dot, polka dot, polka dot afro!"
Alex: "Really?"
This is Marty's way of blending in with the new traveling circus. Because you know, wearing a brightly colored wig and singing "afro circus," while covered in painted polka dots, is a great way for a zebra to stay under the radar.
Should this be higher or lower?

King Julien XIII (to bear): "Has anyone ever told you, that you look like a supermodel?" (Bear eats Julien and then pulls him out by the tail) "Whoa!! What a woman!"
King Julien XIII is a ring-tailed lemur who finds himself totally smitten with a large circus bear who wears a tutu, rides a bike and then makes him a meal. King Julien is one of several new characters introduced in 'Madagascar 3,' and he's voiced by Sacha Baron Cohen.
Should this be higher or lower?
see more on What a Woman!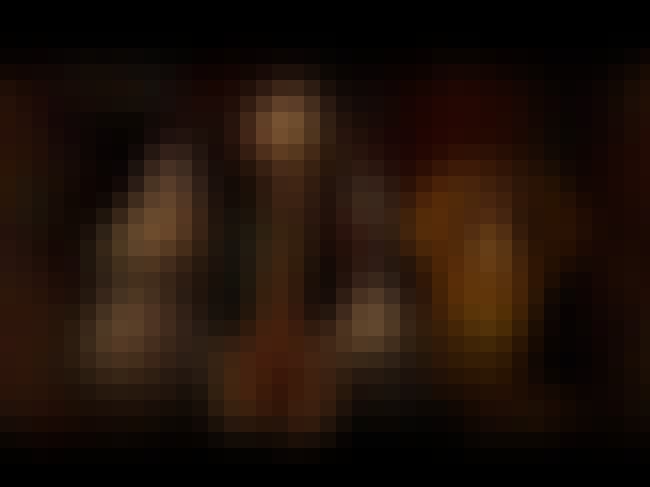 Alex (as Marty's driving the van, badly): "What are you doing?! Zebras can't drive, only penguins and people can drive!"
Some penguins can probably drive better than people, but that's beside the point. Zebras are not meant to drive vehicles, and certainly not zebras named Marty!

Should this be higher or lower?

Skipper: "You pillow fight like a bunch of little girls!" (Gets smacked with a pillow, busting it and sending feathers flying) "Chimichanga! These pillows are filled with baby birds!"
Skipper, the leader of the penguins, is back in 'Madagascar 3: Europe's Most Wanted.' This penguin is a mastermind, capable of pulling off complicated (and often totally silly) missions, and Alex needs his help.
Should this be higher or lower?