History
12 Facts on Famadihana, The Body Snatching Religious Ceremony of the Merinas

Updated November 6, 2017
11.8k views
12 items
Everybody loves a great party, and nobody wants to miss out just because they're dead. In the deep highlands of Madagascar, the Merinas people have a longstanding tradition of digging up and partying with dead relatives; they call it "Famadihana," or "The Turning of the Bones." The Western World has come to know this ritual as "Dancing With the Dead."

Held in the winter months in the deep highlands of Madagascar, this seemingly bizarre and morbid festival represents a beautiful, unique and honest form of ancestor worship. Unlike other forms of worship, which seek to prolong life indefinitely, the Merinas only seek to enjoy existence long enough for it to matter. The more you learn about Famadihana, the clearer it gets: This day of death is about life, and the love of living behind it. It's not so much the ritual itself that's important, but the ideas behind it.

Some choose to lie down in the face of mortality, and some choose to weep. The Merinas of Madagascar choose to dance, and there might be some lesson in that for everyone.

They Sometimes Eat the Dead Body's Clothes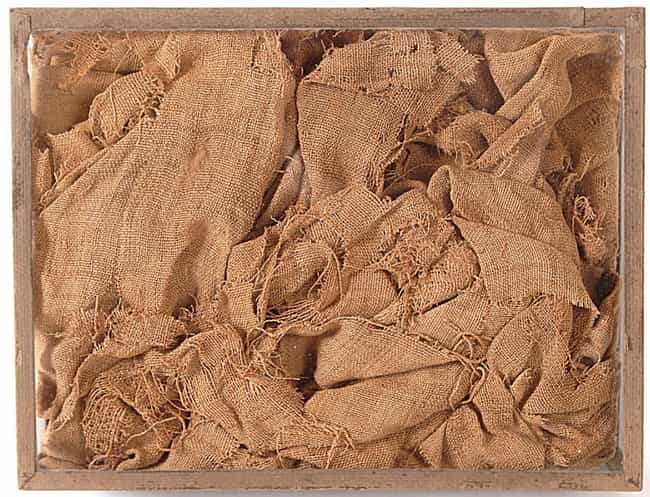 Never let a good thing go to waste. The old burial silks of revered ancestors are said to hold power within them. Women facing infertility will cut off a piece of the shroud and keep it under their pillow. Or eat it.
Families Live in Poverty to Place Financial Priority on Their Dead Family Members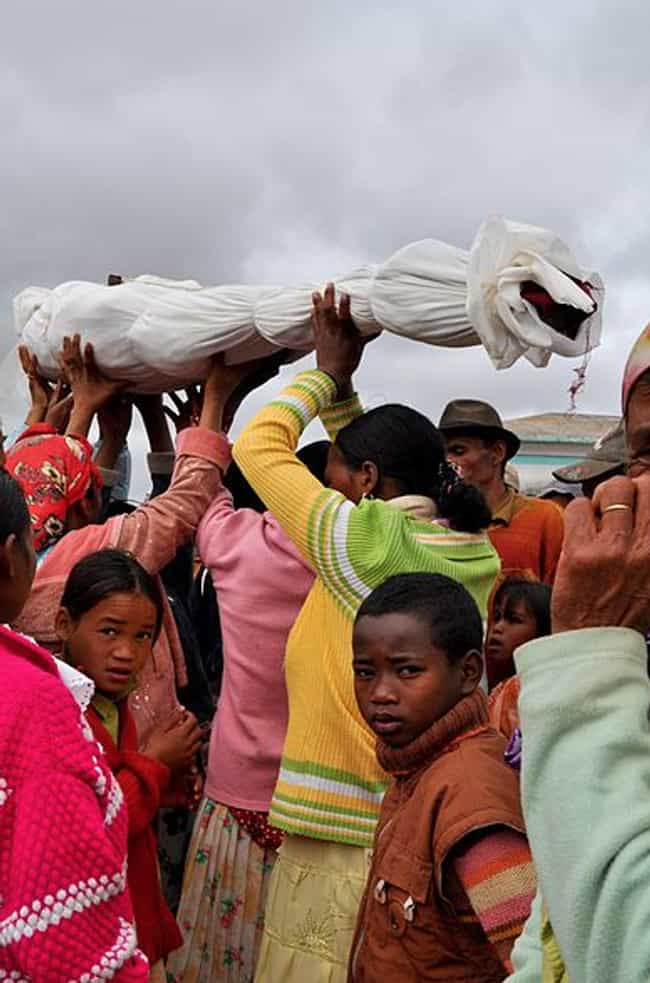 The traditional cultures of Madagascar treat death as a central part of life. In fact, deceased ancestors are held in such high honor that it is not uncommon for families to live in relative poverty themselves, while placing financial priority on the family tomb and Famadihana parties.
They Dress Their Dead for the Parties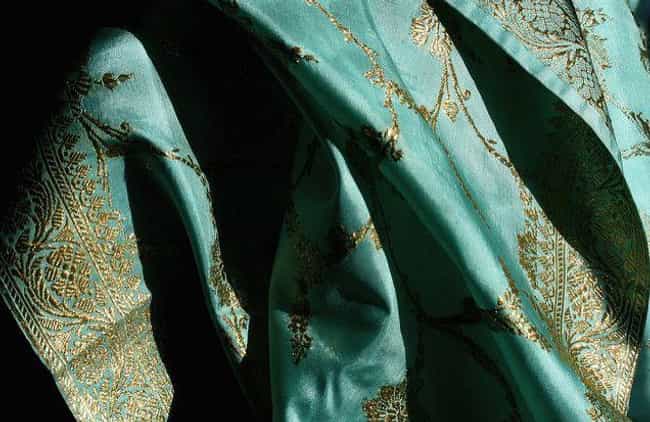 The Famadihana ritual starts with pulling the dead ancestor to be honored from the family tomb. By far the single most expensive part of any Famadihana is simply replacing the silk burial shroud. The dead are treated with expensive perfumes and burial spices (effectively mummified), then wrapped in fine silk. An outer woven straw mat provides the structural support to keep everything together. Before returning to the tomb, the dead are given new perfumes, spices, silk wrappings and a burial mat.

They Are Big into Selfies with Their Dead Loved Ones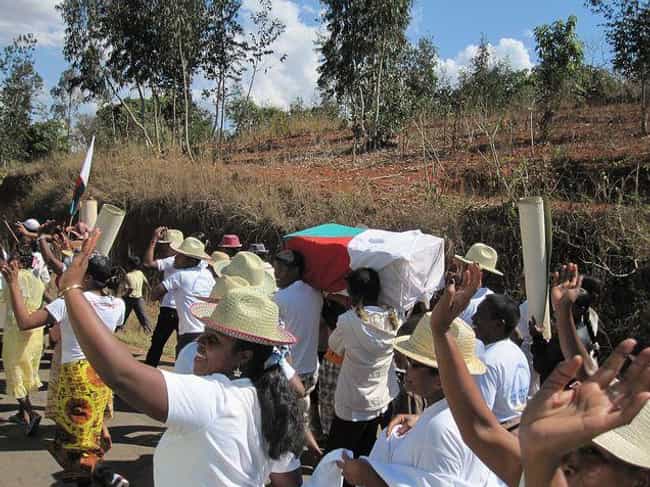 You know how some people like to take pics with the fam when they go on vacation? Nothing like having mom and dad or the kids with you in front of a picturesque backdrop. Yeah. The Merinas do the same thing, except it's usually with rows of corpses.