People Trivia
15 Incredible Facts About Madam CJ Walker, The First American Female Millionaire

Updated May 31, 2019
50.9k views
15 items
Born Sarah Breedlove, Madam CJ Walker was an African American entrepreneur in the early 1900s. During an era of Jim Crow laws and gross racial and gender inequality, Walker became the first female self-made millionaire in the United States. Her business, the Madame CJ Walker Manufacturing Company, made and sold hair products aimed at the African-American community.
Sarah Breedlove was born in Louisiana in 1867 on a cotton plantation. Her parents, Owen and Miranda, were former slaves. In fact, she was her parent's fifth child, and the only one born free; her older siblings were born prior to the Emancipation Proclamation. Her parents died while she was young, and she was raised by her sister, Louvenia.
Madam CJ Walker was married several times (Walker is the last name of her third husband), she was a staunch community activist, and basically was an all-around badass. The Grandmother of Hustle, you won't want to miss out on the fascinating life of Madam CJ Walker!
She Was The First Female Self-Made Millionaire In America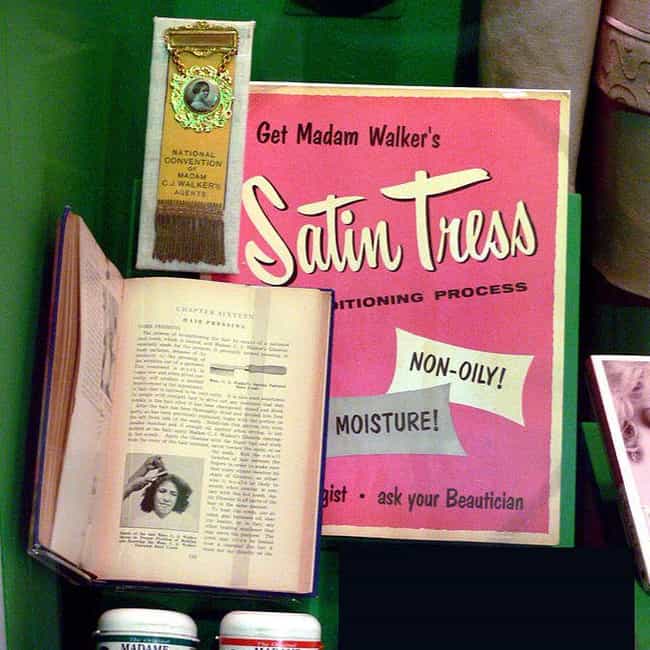 Madam CJ Walker's eponymous company, Madame CJ Walker Manufacturing, started off as a small door-to-door and mail order business based in Denver, Colorado. Walker and her husband, who sold newspaper advertising, used his marketing skills and her strong work ethic to grow her business nationwide.
It quickly spread to Indianapolis, Indiana, Harlem, New York, and Pittsburgh, Pennsylvania. At its height, the company trained and employed 20,000 women nationwide. The profits made Walker the first female (not just African American female) self-made millionaire in the country. Get it, girl!
Madam CJ Walker once stated, "There is no royal flower-strewn path to success. And if there is, I have not found it - for if I have accomplished anything in life it is because I have been willing to work hard." When she died, her company was worth over one million dollars (in 1919 currency), so she truly practiced what she preached.
She Was One Of The Most Successful African American Business Owners Of All Time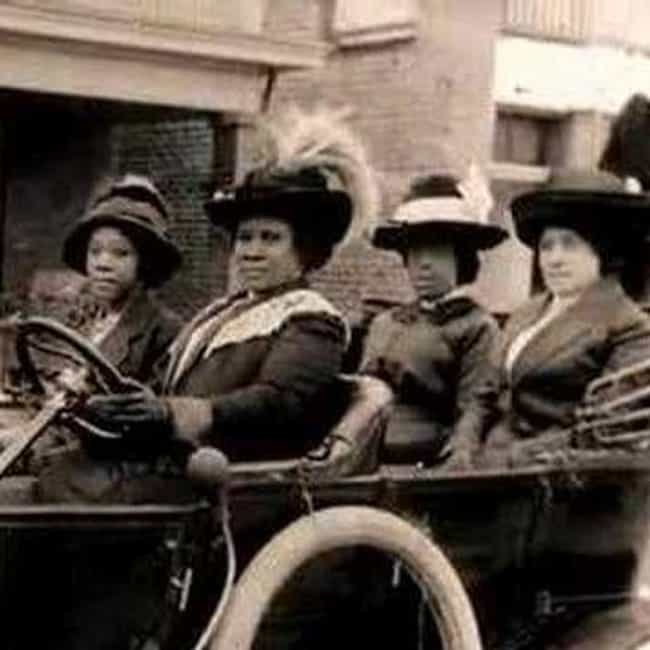 Madam CJ Walker passed away on May 25, 1919; kidney problems and hypertension contributed to her death at age 51. At the time, her estate was worth $600,000 - 8 million dollars in 2017 money - making her the wealthiest African American woman in the country at the time.
Her influence on society can only be described as Oprah-esque. Walker set up classes to help her fellow female businesswomen, and encouraged them to become financially independent. She considered it her duty to spread her success around and help other women like her achieve their dreams.
She Mass-Produced Hair Care Products For Black Women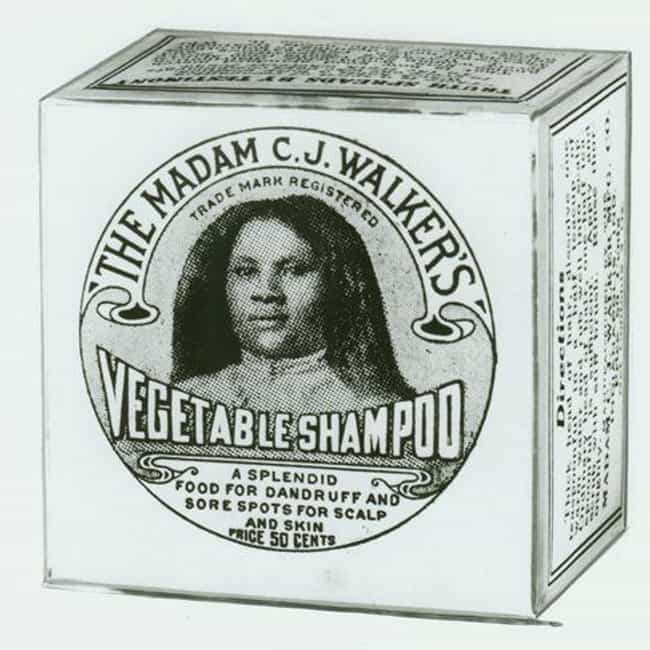 There are rumors that Madam CJ Walker invented straightening combs and chemical perms, but they aren't true. What she did do, however, was create the Walker System, which consisted of a number of products designed specifically for brittle, African American hair. The system consisted of shampoo, pomade, iron combs, and other products.
In the early 1900s, there weren't a lot of outlets selling hair products designed specifically for Walker's target demographic - black women. And there certainly wasn't a fleet of saleswomen selling these products around the United States. Madam CJ Walker found this gap and filled it, creating her own success.
The company - Madame CJ Walker Manufacturing - stayed in business until 1981, 62 years after Walker's death. In 2016, Sundial brands put out a special collaboration named Madam CJ Walker Beauty Culture, that was sold in Sephora stores nationwide.
Her Mentor Became Her Biggest Rival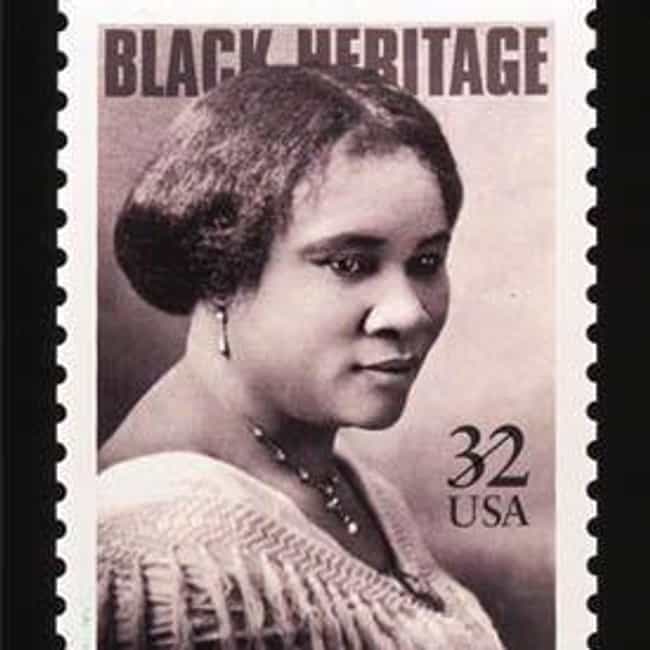 In 1904, Madam CJ Walker began working for Annie Turnbo Malone, a fellow African American woman. Walker sold Malone's hair products - branded under the name Poro - on commission. She learned how to market the items, which included hair growth serum, hair straighteners, and moisturizing oils. After a disagreement with Malone, Walker left the company.
Shortly after their falling out, Walker started her own brand of similar products, all made with her own tested recipes. As Madame CJ Walker Manufacturing grew in popularity, Malone quickly became her biggest rival, as both targeted the same demographic. Their personal relationship is said to have never recovered.