Buildings/Attractions
List of Famous Madison Buildings & Structures

List of the famous landmarks that make up the Madison skyline, listed alphabetically with photos when available. Madison architectural landmarks as well as other major buildings, dwellings, and other structures in Madison are included on this list. Information about these Madison buildings is included on this list, such as when the building first opened and what architectural style it falls under. List includes both new buildings in Madison and older historic landmarks.
Examples include Hundley House and Episcopal Church of the Nativity.
This list answers the question, "What are the most famous buildings in Madison?"
This is a good reference for research into the historical architecture in Madison. Famous architectural houses within the city of Madison are included as well, sometimes by address, other times listed by the name of the original home owner.
The Allis-Bushnell House is a historic house at 853 Boston Post Road in Madison, Connecticut. It was built in 1785 and added to the National Register of Historic Places in 1982. The house is owned by the Madison Historical Society and operated as a historic house museum. In 1772, the 94.5-acre tract upon which the house stands was sold off to four men including Nathaniel Allis, Sr. The tract was divided, and Allis received a portion including the site of the Allis-Bushnell House. Following more transfers, by 1774 Samuel Brown and David Landon owned the property. They sold the land to Aaron Blatchley in 1785. The house was built as a one-and-a-half-story building. It had two large rooms in ...more on Wikipedia
City/Town: Madison, Connecticut, USA
Bonar Hall is an 1839-40 Georgian-style house in Madison, Georgia, one of the first of the grand-style homes built during the town's cotton-boom heyday, 1840-60. It was placed on the National Register of Historic Places in 1972. The 2-story brick townhouse was built by John Byne Walker, an early Morgan county pioneer, and his heiress bride, Eliza Fannin, half-sister of a war hero, James W. Fannin, Jr., the famous commander at the Goliad Massacre during the Texas Revolution after whom counties in Georgia and Texas are named. Their home sat on a large tract of land that she inherited from her father, Isham Fannin, one of the founders of Madison and Morgan County, he being on the first board of ...more on Wikipedia
City/Town: Madison, Georgia, USA
Style: Georgian
The Boone County Courthouse in Madison, West Virginia was completed in 1921 in the Neoclassical Revival style. Designed by architect H. Rus Warne of Charleston, the courthouse stands on a small hill in a square. Construction started in 1917, but disputes and construction delays extended construction for four years. Its dome was gold-leafed in 1977. It was listed on the National Register of Historic Places in 1981. ...more on Wikipedia
City/Town: Madison, West Virginia, USA
Opened: Jan 01 1917
Style: Renaissance architecture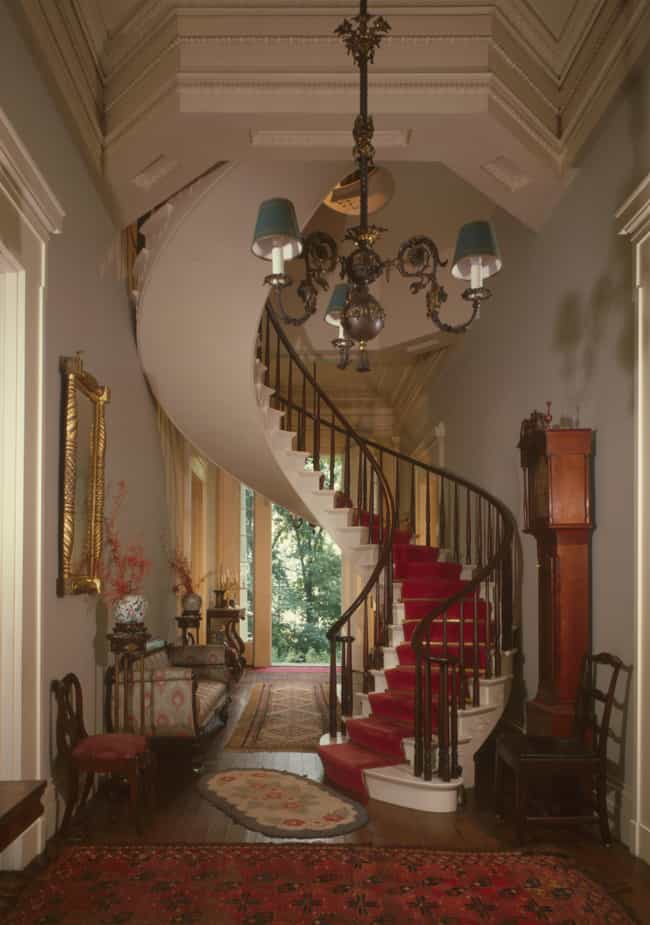 4
Charles L. Shrewsbury House
The Charles L. Shrewsbury house is located at 301 West First Street in Madison, Indiana. It is a private historic house museum. It was designated a National Historic Landmark in 1994. ...more on Wikipedia
City/Town: Madison, Indiana, USA
Created By: Francis Costigan
Style: Greek Revival