Culture
All of Madonna's Onstage Kisses, Ranked

Updated June 14, 2019
1.3k votes
426 voters
51.5k views
7 items
In a genuine freak out that's usually reserved for dresses that change color, members of One Direction, and celebrity phone hacks, the Internet had a full on meltdown earlier this week when videos and photos of Madonna kissing sad boy hip hop star Drake on stage during his headlining set at Coachella flooded the web. He freaked out (reportedly he didn't like her lipstick) and we all followed suit. In a world where everything feels planned to a T, the kiss felt natural (based on Drake's reaction) but there's no way to be sure. It just goes to show that Madonna still knows how to grab a headline. On this list you'll see Madonna's other on-stage kisses, and decide where they rank from top to bottom.
For almost 40 years Madonna has been expressing herself and shocking the world, and now she's taken to doing it all over Drake's face. But he's not the first person to share a stage with Madge to get a smooch (even if he did get one of the better kisses IOHP). She's swapped spit with some of pop music's elite, and a few people who's names we can't pronounce (either because they're French or we plain just don't know their names) and now it's up to you to decide who had the best on stage kiss with Madonna. Was it Drake and his very mopey make out? Or was it with Britney in her nightmare wedding dress at the VMAs? You be the judge. And you're welcome for not including any photos of Vanilla Ice.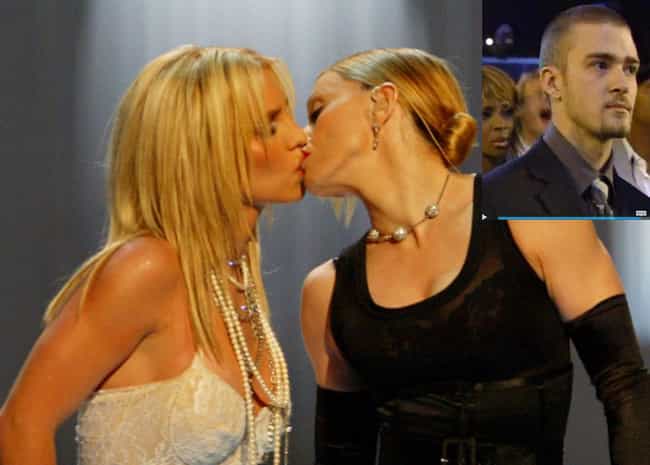 At the 2003 VMAs (remember those?) Britney Spears and Christina Aguilera performed Like A Virgin while dressed like every father's nightmare and when they were joined by Madonna she lived every teenage boy's dream and had a make out sesh with Britney. Justin Timberlake definitely wasn't pleased, but it was definitely one of Madonna's sexier kisses.

Is this great?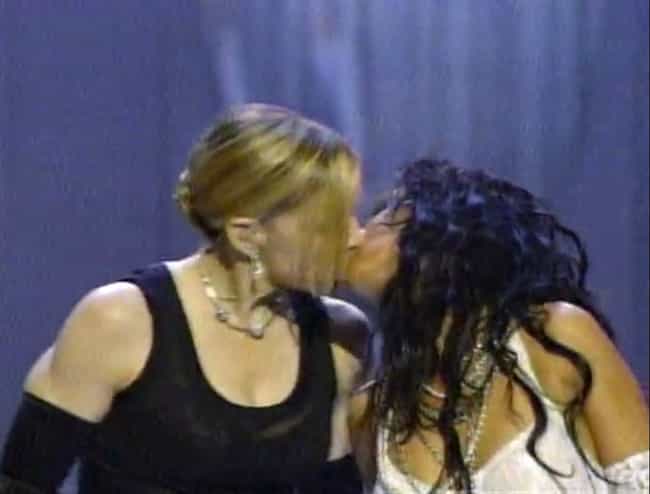 Back at the 2003 VMAs, Christina Aguilera was in her X-Tina phase when she performed Like A Virgin with Britney and Madonna. After Madonna made out with Britney, she planted a kiss on X-Tina. It wasn't as sexy as her kiss with Britney, but it was very polite.

Is this great?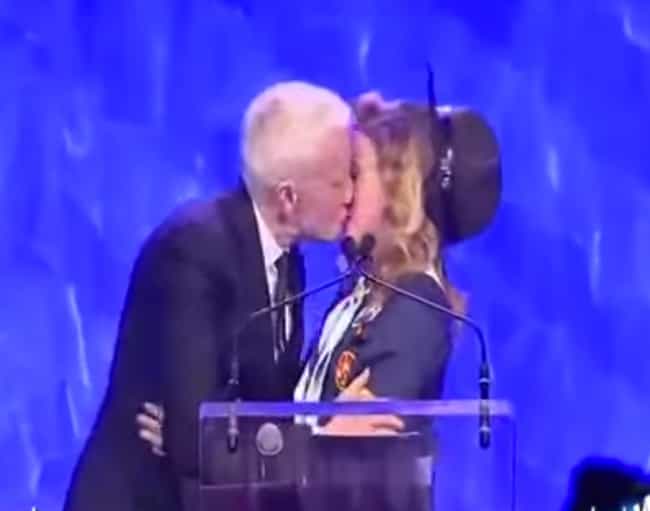 At the 23rd annual GLAAD awards, Anderson Cooper received his 4th GLAAD award for being EXTRA handsome and celebrated by planting a kiss on Madonna after she grabbed his rippled butt meats.
Conservative America was NOT happy.

Is this great?
Unnamed Dancer Gets In On The Action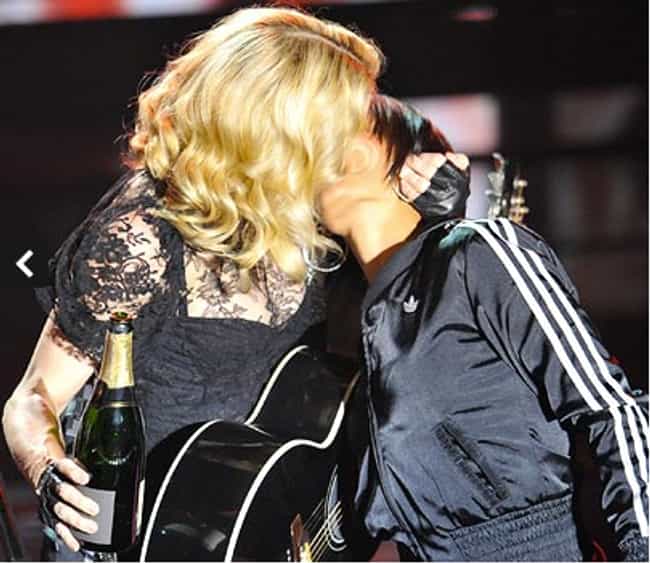 During her 2003 Hard Candy tour, Madonna made a point to have a sip of champagne and make out with one of her female dancers. We don't her name, we're not sure where she's from, and we don't know if anybody cared. But we do know that the girl handled it better than Drake.

Is this great?