Comedy

Magic Mike Quotes

240 votes
125 voters
65.5k views
9 items
List Rules Upvote your favorite quotes
'Magic Mike' movie quotes include some of the best lines from this 2012 comedy/drama starring Channing Tatum as stripper Magic Mike. The film, directed by Steven Soderbergh, is based in part on Tatum's experiences as a real-life stripper in Tampa, Florida, when he was 19 years old. Obviously the quotes are not exactly the focus of this film, but they are important to the movie's plot (and yes, there is a plot). See a favorite 'Magic Mike' quote? Vote it up! And feel free to add any of your favorite quotes from 'Magic Mike' that aren't listed here. Also, be sure to check out these lists of the hottest guys of summer 2012 movies and the hottest male strippers in pop culture.
'Magic Mike' features an all-star cast of gorgeous men as strippers in the Club Xquisite, led by Tatum as veteran stripper Mike. Others in the all-male revue include Alex Pettyfer as newcomer The Kid, along with Matt Bomer, Joe Manganiello, and Matthew McConaughey as Dallas, a former stripper who owns the club. Mike takes The Kid under his wing, teaching him the ropes of stripping. At the same time, he strikes up a relationship with the Kid's sister, Paige (Cody Horn). Things are going well -- but Paige (understandably) has a hard time getting past Mike's chosen profession.
What are the best Magic Mike quotes? Take a look here and decide.
If you enjoyed these movie quotes from 'Magic Mike,' you might also like these lists of the best lines from
'The Avengers,'
'Rock of Ages,'
'People Like Us,'
'The Vow,'
'Snow White and the Huntsman,'
'Ted,'
'Seeking a Friend for the End of the World,'
'Men in Black III,'
'Dark Shadows,'
'Prometheus,'
'Battleship,'
'The Hunger Games,'
'What to Expect When You're Expecting'
and
'Madagascar 3: Europe's Most Wanted.'

Dallas: "Fact is, the law says you cannot touch! But I think I see a lotta lawbreakers up in this house tonight."
Dallas (Matthew McConaughey) is a former stripper and now he's the owner and master of ceremonies at Club Xquisite. It's his job to keep the money coming in by keeping the hottest male strippers on the stage -- especially club favorite Magic Mike (Channing Tatum). He also has a distinct Texas drawl that makes the word "lawwwwwwbreakers" so incredibly hot...
Should this be higher or lower?

Paige: "Wow! That's a lot of ones."
Mike: "There are some fives in there."
Paige: "Oh, ok. No twenties?"
Mike: "Oh, you don't wanna know what I have to do for twenties."
Okay Mike, we all wanna know what you have to do for twenties. Really, it's a valid question.
Should this be higher or lower?
Women, Money and a Good Time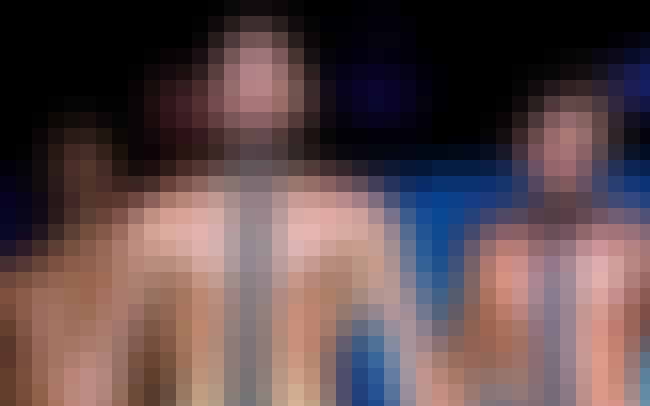 Paige: "I'm just trying to figure out, why stripping?"
Mike: "Why is easy: Women, money and a good time."
Paige: "Just try not to forget about the people who exist in the daylight...the non-vampires..."
Mike: "Right. Are we fighting? Is this our first fight?"
Why stripping? Why not? Mike pretty much lays it all out for Paige here. He's raking in the cash and he's enjoying himself in the process -- but does he want more? Yes, he does. Someday he wants to sell his custom-made furniture. For now? It's all about a**less chaps and g-strings.

Should this be higher or lower?

Mike: "We keep getting complaints about noise and underage drinking. Everybody sit down, we're gonna be here for a while. You don't have anything sharp on you that I can stick myself with, do you?"
Kim: "No."
Mike: "Good, because I do!"
Part of Magic Mike's job involves making stripping house calls -- showing up to perform for the ladies at bachelorette parties. Here, Mike poses as a police officer, frisking client Kim and generally sending the party goers into a total frenzy...
Should this be higher or lower?