Entertainment
Magic Mike XXL Movie Quotes

76 votes
47 voters
17.9k views
8 items
Magic Mike XXL movie quotes bring the popular male stripping film back for a sequel. Directed by Gregory Jacobs, the comedy-drama was written by Reid Carolyn and Channing Tatum, who also serve as producers. With original film director Steven Soderbergh back for cinematography and editing of the sequel, Magic Mike XXL opened in theaters on July 1, 2015.
In Magic Mike XXL, the group of male strippers, or male entertainers as they like to be called, reunite three years after "Magic" Mike (Channing Tatum) leaves the Kings of Tampa to pursue other ventures. The group, including Big Dick Richie (Joe Manganiello), Ken (Matt Bomer), Tarzan (Kevin Nash), Tito (Adam Rodriguez) and new member Andre (Donald Glover), get back together to venture out in a food truck to Myrtle Beach for a stripping convention. With this opportunity possibly being their last to perform all together, they guys make this performance their best ever.
While Magic Mike XXL did lose a few cast members since the original film, it does welcome many new faces and a slew of celebrity cameos including Jada Pinkett Smith, Elizabeth Banks, Andie MacDowell, Amber Smith and Michael Strahan.
Magic Mike XXL
opens among other highly anticipated summer 2015 films such as Terminator Genisys, Ted 2, Big Game, and Jurassic World.
See If He Still Got Some Magic in That Mike
Rome: I've got a little treat for y'all tonight. It's the man I knew as White Chocolate. Some might know him as Magic Mike. We gonna see if he still got some magic in that Mike. You down for a little fun tonight? Have a seat. Mike?
Mike: Come on, let's not do this.
Rome introduces Mike to a party full of ladies and fellow competing male dancers. As much as Mike is not interested in dancing on command at the party, Rome leaves him little choice.
Should this be higher or lower?
If You're Going to Be Here, Be Here
Dick: Is this, uh, is this how the whole trip is going to be? You're going to be on this thing the whole time?
Mike: Are you kidding? Relax, I've got a bunch of orders just came in. The guys at the shop are just freaking out.
Dick: If you're going to be here, be here, man. Be present.
Mike: Okay, I'll be present.
Dick: All right, that's it.
Mike: What are you? Yo, what are you doing?
Tito: iPhone went bye phone!
Mike: Are you serious right now? What am I supposed to do? I should chuck your big ass right off this f***ing truck.
Dick: That's the Mikey I remember. Look, if you ain't ready to bring it old school this weekend, then you need to hop it off this food truck right now.
Mike: Why do you think I came this weekend?
Dick: I don't know, man. It's been a long time. But I do know this, you better be ready to follow my ass down the rabbit whole, brother. I'm talking out of body, baby. Astro-projection! Tobias, we're going to Mad Mary's.
Tobias: Hell yeah!
Dick: Nobody, nobody messes with the mojo on the last ride!
Dick questions Mike's dedication to the group due to Mike being on his cell phone while they drive. Dick knows this is their last chance to preform together and wants everyone to be ready for anything.
Should this be higher or lower?
It's Still Your Day, Ma'am
Older Woman: I wish we had known you guys back in our day.
Dick: Well, I'd say it's still your day, ma'am.
When an older woman remarks that she would have liked the male entertainers around when she was a bit younger, Dick takes the opportunity to turn on the charm and woo her. Spoiler: It works.
Should this be higher or lower?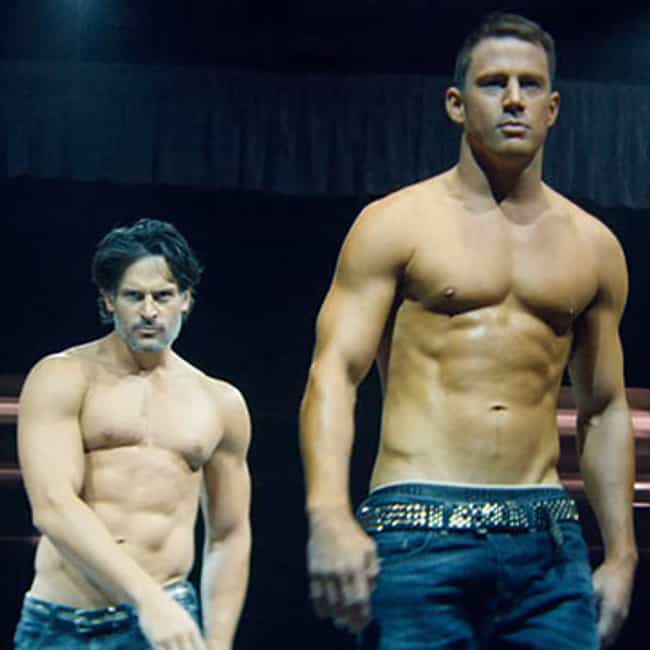 Rome: Are you ready to be worshipped? Are you ready to be exulted?
MC Rome gets the crowd pumped up before introducing the male entertainment crew. While she is successful in that effort, when you have that much sex appeal on stage, no introduction is necessary.
Should this be higher or lower?