Culture
Heartwarming Stories of Last Wishes Coming True

327 votes
86 voters
9.7k views
27 items
List Rules Upvote the heartwarming stories of kids getting their last wishes that touched you the most.
A wish can be a powerful thing – it can make a dark place a little brighter, it can ignite a spark of hope. Since its inception in 1980, the Make-A-Wish Foundation and other have been responsible for granting the wishes of thousands of children with life-threatening illnesses all across the United States. A wish, on average, is granted by children charities every 38 minutes to a child with a critical medical condition.
While the vast majority of wishes involve taking vacations, meeting celebrities, or going to Disneyland, occasionally kids go off-prompter, and things get awesome. Every wish that Make-A-Wish grants is as personal and unique as the child who wishes it. We are all aware of the astounding ability of wishes to put smiles on the faces of desperately ill children and how granting them, or even reading about them, enriches the human experience with hope, strength and joy.
Granting last wishes brings about new beginnings. These true stories are inspiring, motivating, and might just make you tear up.
In the spirit of spreading even more goodwill, here are some wonderful wish stories to warm your heart!
Katie Got a Special Star Wars R2 Droid to Watch over Her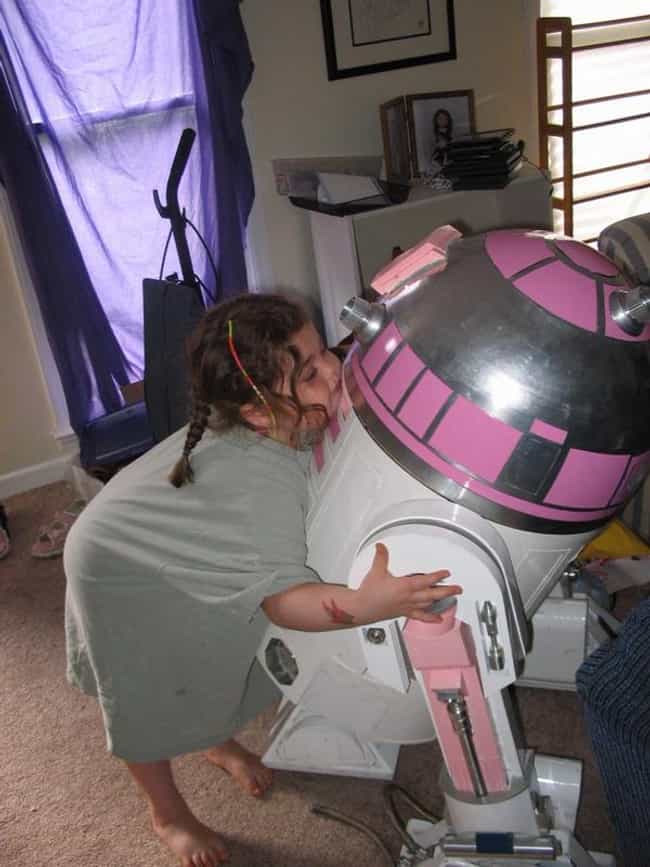 Albin Johnson is the founder of 501st Legion, a group of Star Wars fans who craft costumes from the film, as well as promote charity and volunteer work. When Johnson's 6-year-old daughter Katie fell ill to terminal cancer in November of 2004, fellow Star Wars group R2 Builders jumped into action, building a very special R2 droid: R2 KT. Katie died in August 2005, but her astromech droid R2-KT lives on in her name.
R2-KT attends comic conventions, appears at charity events and visits sick children in hospitals. Katie's story was so inspiring that Hasbro turned her droid into an action figure and it was even featured in The Clone Wars movie and animated series.
Source: starwars.com

Is this amazing?
Brett's Last Wish Was to Go to the Homecoming Dance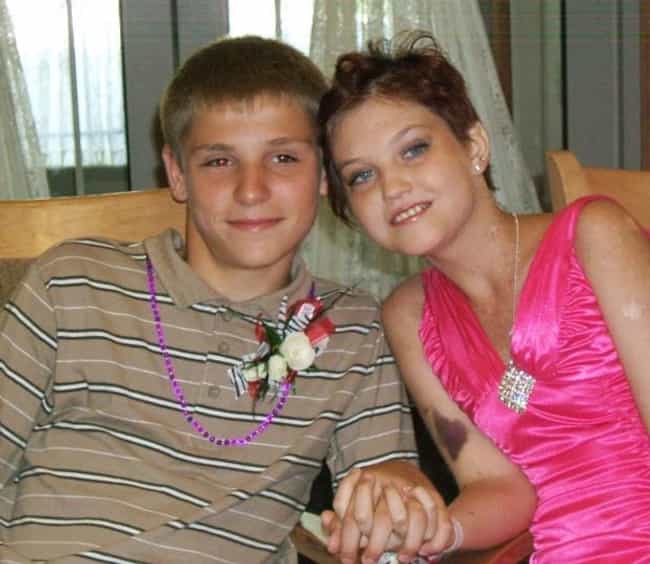 15-year-old Brett Christian was too sick from her
leukemia treatments to attend her homecoming dance, so her fellow students at Palmyra

High School brought the dance to her. She got the royal treatment with a manicure and pedicure, bright pink dress, and perfectly coiffed hair. Her date, Treyton Carter, brought her a necklace and a corsage and they danced the first dance together while more than 50 fellow students looked on. She was crowned Palmyra High's Homecoming Queen that night, and she passed away peacefully three days later surrounded by family.

Is this amazing?
Hannah Travelled to Alaska and Raced The Iditarod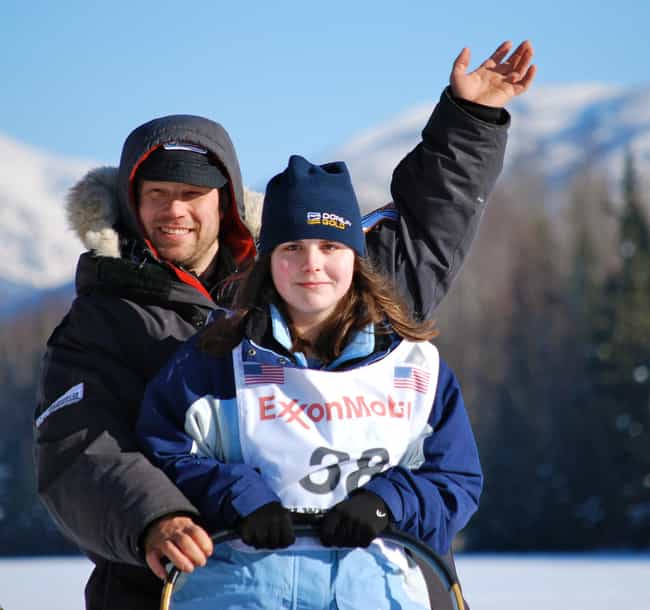 14-year-old Hannah longed to travel to Alaska to see the Iditarod Trail Sled Dog Race, but that dream was put on hold when she was diagnosed with a rare genetic immune disorder.
But, through the Make-A-Wish Foundation, Iditarod veteran Ramey Smith took Hannah along with him on the 1,100 mile race across the Alaskan wilderness. Hannah mingled with other sled teams and played with the dogs before the race began. Even the toughest mushers in the sport admired her strength. Hannah was recognized as one of Alaska's "People of the Year."
Source: wish.org

Is this amazing?
Ryan Wished to Give His Mom the Wedding of Her Dreams
17-year-old Ryan chose to use his wish for the person who helped him the most. As his mother seemed to always put herself last since he had been diagnosed with cancer, Ryan wanted nothing more than to see his mom happy again. When Ryan was diagnosed with cancer, his mother put all of her wedding plans on the back-burner to be by her son's side during the fight for his life. Just days before her wedding day was scheduled, Make-A-Wish sent David Tutera (of television program My Fair Wedding) to carry off the wedding of Ryan's mother's, dreams.
Source: wish.org
Is this amazing?