Living
The Hottest Makeup Trends From Around The World

It's a universal truth that many women around the world love makeup. Beauty is basically an international language! You may not be able to communicate with your global sisters with words, but every girl understands a good smoky eye.
Popular makeup and beauty routines vary from place to place. In India, ladies are loving dramatic eyeliner. In Russia, lashes are the next big thing. And in France, "effortless chic" have always been the words to live by. There are a few worldwide makeup must-haves, though. A red lip, for example, is essential no matter where you live.
Wondering how your fellow women around the world do their makeup? Here are the top global makeup trends to try right now.
back to page 1
Canadian beauty has always been on the low-key side and modern Canadian women still prefer the effortless look. Today, Canada's favorite beauty trend is bold brows. The fuller the better. To get the Canadian look, just groom natural brows into place with a clear gel, eh?
Women in England have traditionally taken a less-is-more approach to beauty. And while contouring and highlighting are picking up in popularity across the pond, the look is less Kardashian and more natural. Englanders utilize highlighters and bronzers to create a subtle interplay of light and shadow, emphasizing their natural beauty. The results are so pretty.
Thailand may be known for its exotic beaches, but the go-to beauty look there is anything but beachy. Thai women are loving bright, bold lips lately, especially against clean, pale skin. Just add in a bold brow and you'll look like a local!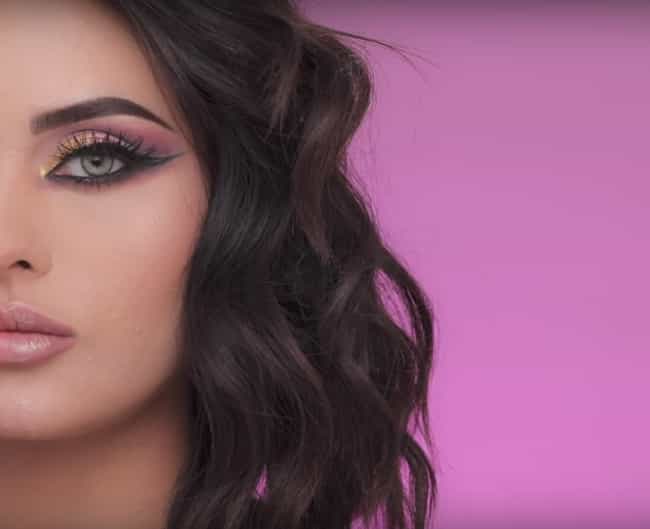 Beauty is a big business in Saudi Arabia. It's estimated that the Middle East accounts for 20% of cosmetic sales globally, with Saudi Arabia leading the pack. Right now, dramatic eyes are having an Arabian moment. Women in the area seem to gravitate towards colorful shadows, dramatic liner, and voluminous eyelashes to make a statement. To get the look, watch YouTuber Christen Dominique's Arabian-inspired tutorial.