Music
Behind The Scenes Of The 'Wayne's World' Version Of 'Bohemian Rhapsody'

Updated July 18, 2019
152.8k views
14 items
Just as Queen's "Bohemian Rhapsody" is one of rock music's most over-the-top songs, Mike Myers's Wayne's World is one of film's most outrageous comedies. In many ways, it makes sense that "Bohemian Rhapsody" and Wayne's World fit together so perfectly.
Given the renewed interest in the operatic London rockers following the 2018 biopic Bohemian Rhapsody, it's worth taking a look back at one of the most memorable movie scenes to feature a Queen song. No, we're not talking about the Suicide Squad trailer - we're referring to the hilarious "headbanging scene" in Wayne's World.
The pairing of Mike Myers and Queen may seem unusual, but it all comes back to Myers's unabashed love of the glam rock band. It's easy to assume Wayne's World producers could have stuck any song in the scene, but, in reality, Myers refused to make Wayne's World without "Bohemian Rhapsody." As it turns out, Myers made a smart call. The world - not to mention movie history - is better for it.
The Scene Was Inspired By Mike Myers's Joyrides As An Adolescent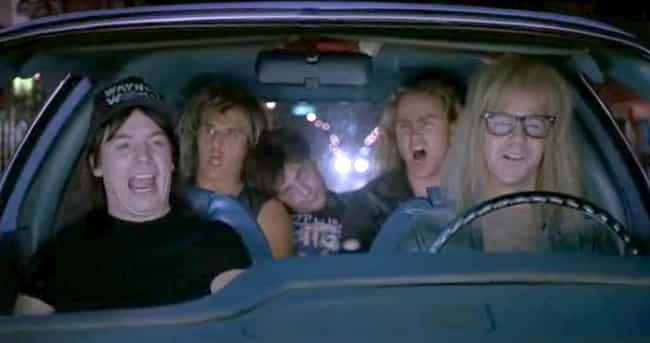 Mike Myers made his theatrical film debut as both a writer and actor with Wayne's World. In writing the script, Myers focused on the things he knew and had experienced in life. The "Bohemian Rhapsody" scene was taken directly from Myers's childhood.
According to Myers, when he, his brother, and their friends would drive around Toronto singing along to the song, they assigned each other specific singing parts. If someone got their part wrong, they received the wrath of the others. "I was 'Galileo!' three of five," he told Rolling Stone. "Wayne's World was my childhood."
Many Of The Actors Said They Could Relate To The Scene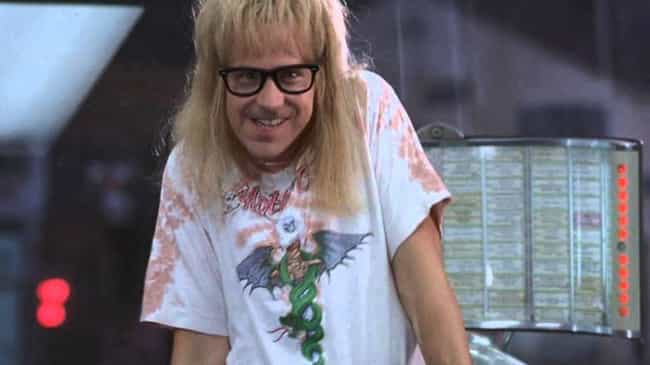 Myers said he chose "Bohemian Rhapsody" because he grew up rocking out to the song - and he was sure other people his age had done the same. As it turns out, he was entirely correct. Sean Sullivan, who played Phil, said he was amazed when he read the Wayne's World script because he, too, had driven around singing "Bohemian Rhapsody" with his brother when he was an adolescent. Lee Tergesen, who played Terry, had a similar reaction when he read the scene. He asked Myers to be written into the scene because it reminded him of rocking out in the back of the car as a kid.
Two days later, Myers rewrote the script, so Tergesen was in the backseat of Garth's Mirthmobile.
The Studio Wanted A Guns N' Roses Song Instead
From the beginning, Myers knew the headbanging scene wouldn't work without "Bohemian Rhapsody." However, the film's producers took a bit of convincing. Producer Lorne Michaels had overseen the initial Wayne's World comedy sketches on Saturday Night Live. Michaels kept insisting they use a popular Guns N' Roses song instead of "Bohemian Rhapsody." While Queen's popularity had waned by the early 1990s, GNR was one of the most popular bands on the planet. Michaels believed GNR would be more recognizable for audiences and thought the film could capitalize on the band's recent success.
The director, Penelope Spheeris, doesn't recall particular tension over the song, though she believes she agreed with Michaels at the time. Nonetheless, Myers refused to back down.
Myers Wanted The Song Because He Knew How To Joke About It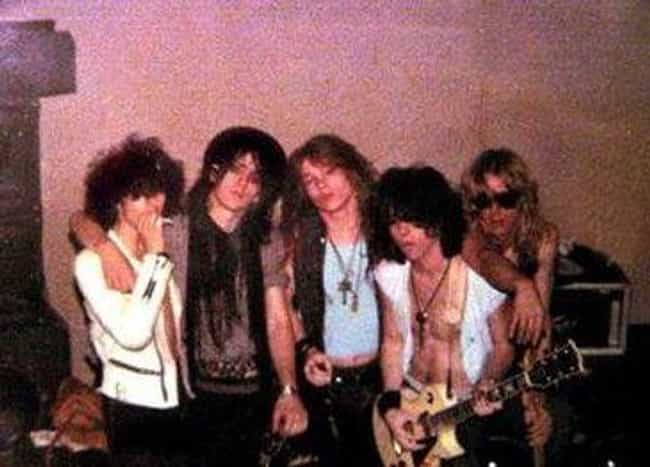 There were several reasons Myers couldn't imagine opening Wayne's World with any other song, not least of which was that he admittedly didn't have any jokes for other songs. Of course, GNR has been parodied plenty of times since the '90s. However, Myers had more history with the Queen hit, so he had a stronger vision for how the scene should feel. And, according to Myers, "Bohemian Rhapsody" is "inherently comedic" in a way other songs aren't.
For what it's worth, Queen agreed with Myers. Guitarist Brian May claimed the song was always a little "tongue in cheek" anyway.