Weird History
In 1988, The Dictator Of Panama Became Pen Pals With A 10-Year-Old Girl For A Propaganda Mission

During America's War on Drugs in the 1970s, the US regarded Panama's dictator president, Manuel Noriega, as an ally, turning a blind eye to his rampant criminal activity. But by February of 1988, Noriega was indicted by federal grand juries in Florida on charges of racketeering, drug smuggling, and money laundering.
10-year-old Sarah York was watching the dictator-general on the evening news when on a whim her parents joked that she should write a little note to him, telling him how much she liked his hat. Despite the serious charges against the leader, she wrote a letter to Noriega; thus began a bizarre pen pal relationship that would lead to the dictator inviting Sarah and her mother to visit Panama City, all-expenses paid.
The story made headlines at the time, but fell into relative obscurity until it was recounted in an interview with an old boarding school friend of Sarah's on NPR's This American Life in 2003. Her story an example of propaganda at its finest — or diplomacy, depending on which way you look at it.
Manuel Noriega Was An Infamous Racketeer And Alleged Murderer
General Manuel Antonio Noriega was many things: a convicted murderer, a CIA spy, a drug smuggler, a corrupt dictator. But for Sarah York, a 10-year-old girl from the small town of Negaunee, Michigan, he was also a pen pal. In the audio essay, "Who Put the Pistol in Epistolary?" on NPR's This American Life, Sarah's friend Andrea Morningstar interviewed her about the story of the two pen pals – one, a young girl in the Midwest, the other an international criminal.
At the time the letters were written in 1988, Noriega was as notorious as dictators Saddam Hussein, Qaddafi, Idi Amin, and the Ayatollah Khomeini. He had just been indicted in the US on racketeering and drug charges; images of him flooded the news. Dan Rather placed him, "at the top of the list of the world's drug thieves and scums." This did not deter young Sarah, who said, "Everybody thinks he's bad, but he's a nice person in his letters."
'Tell Him You Like His Hat'
In February 1988, Sarah and her parents were watching Mike Wallace interview General Noriega on the television program 60 Minutes. According to Sarah, "the program was about charges that were being brought up against him, or just accusations that he was a drug trafficker and a bunch of other stuff." Thus, it's rather surprising what happened next. Sarah's dad, Mitchell, was something of a hat aficionado. After he remarked on the general's cap, his wife, Pauline, joked that he should write and ask the general for one. However, she knew this probably wouldn't happen if an adult asked, but what if a kid did? That's when Sarah piped in, "Well, I'll write to him!" And she wrote her first letter:
Dear General Noriega, congratulations on the patriotic support of your people. I hope this letter finds you and your countrymen well. I am a 10-year-old American schoolgirl. I study Central America. It is a special interest to me. I have seen you on television often here in the United States. Your hat was greatly admired here. Sadly, we can get nothing like it.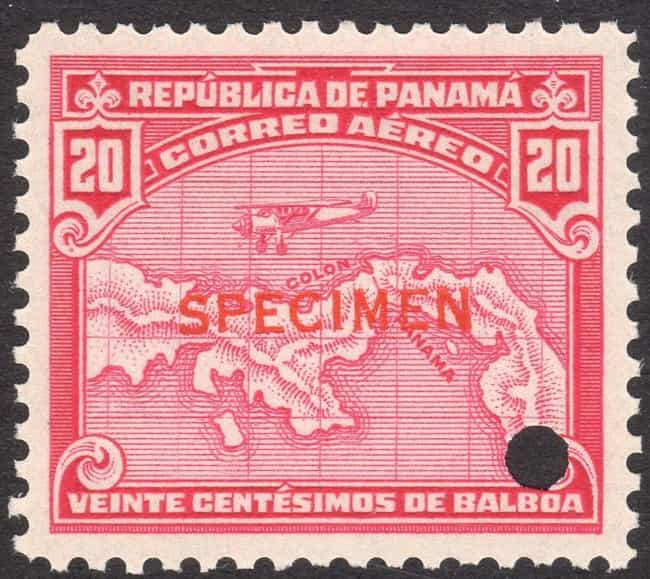 A Two-Sentence Reply From The Dictator Started Them Down The Path Of Regular Correspondence
York addressed her letter simply to "General Manuel Noriega, Panama City, Panama." She wondered if it would arrive at all, let alone receive a response. But within a month, she received the surprise of a lifetime. As she put it, it was probably one of the most exciting things that ever happened to her. "I get this letter. Everyone loves getting mail, anyway, but from a foreign leader? Wow!" The letter read:
Dear Sarah, I feel honored by your letter. I appreciate your message of faith and friendship. I hope you continue sending your message and tell me about yourself and your city. With friendship and appreciation, General Manuel Antonio Noriega.
The note was only two sentences long, but it was the beginning of what turned out to be a full-fledged correspondence. Sarah wrote back that she was from Northern Michigan, "...which I still think is a pretty special place. It's kind of out there, as far as away from cities. And we get a lot of snow, and it gets really cold in the winter."
If you were wondering, York did get that hat after several letters. Then she sent him a photograph of herself wearing the hat. What she received in her next reply was even more surprising than her first response from that "world leader."