Entertainment

The Best Mara Wilson Movies

117 votes
47 voters
11k views
8 items
List Rules Vote for your favorite movies, regardless of critic reviews or how big the role was.
List of the best Mara Wilson movies, ranked best to worst with movie trailers when available. Mara Wilson's highest grossing movies have received a lot of accolades over the years, earning millions upon millions around the world. The order of these top Mara Wilson movies is decided by how many votes they receive, so only highly rated Mara Wilson movies will be at the top of the list. Mara Wilson has been in a lot of films, so people often debate each other over what the greatest Mara Wilson movie of all time is. If you and a friend are arguing about this then use this list of the most entertaining Mara Wilson films to end the squabble once and for all.
If you think the best Mara Wilson role isn't at the top, then upvote it so it has the chance to become number one. The greatest Mara Wilson performances didn't necessarily come from the best movies, but in most cases they go hand in hand.
Examples include Balloon Farm and A Time to Heal.
"This list answers the questions, "What are the best Mara Wilson movies?" and "What are the greatest Mara Wilson roles of all time?"
Movie fans who love Mara Wilson have also been known to enjoy films starring Henry Thomas and Brian Bloom.
Matilda is a 1996 American fantasy comedy children's film directed and narrated by Danny DeVito. The screenplay by Nicholas Kazan and Robin Swicord is based on Roald Dahl's novel of the same name. The film was released by TriStar Pictures on August 2, 1996 and stars Mara Wilson, Danny DeVito, Rhea Perlman, Embeth Davidtz, and Pam Ferris. ...more on Wikipedia
Actors: Danny DeVito, Mara Wilson, Paul Reubens, Jon Lovitz, Rhea Perlman, + more
Released: 1996
Directed by: Danny DeVito
Agree or disagree?
see more on Matilda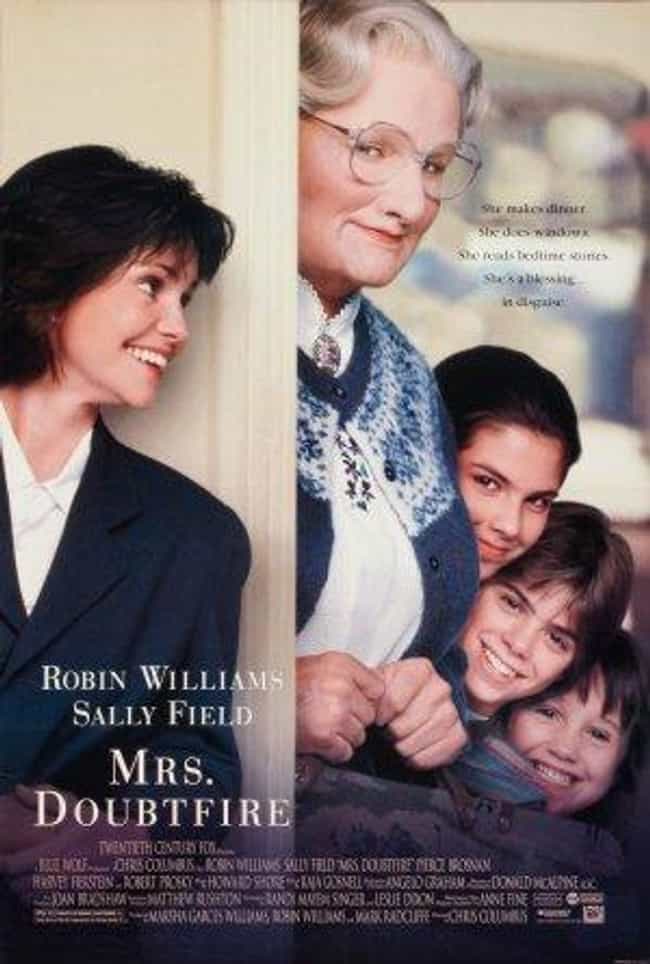 Mrs. Doubtfire is a 1993 American comedy film, starring Robin Williams and Sally Field and based on the novel Alias Madame Doubtfire by Anne Fine. It was directed by Chris Columbus and distributed by 20th Century Fox. It won the Academy Award for Best Makeup. Although the film received mixed reviews during its original theatrical run, subsequent reevaluation has been more positive: the film was placed 67th in the American Film Institute's 100 Years, 100 Laughs: America's Funniest Movies, a list of the 100 funniest movies of the 20th century, and was also rated No. 40 on Bravo's 100 Funniest Movies of All Time. ...more on Wikipedia
Actors: Robin Williams, Pierce Brosnan, Sally Field, Mara Wilson, Harvey Fierstein, + more
Released: 1993
Directed by: Chris Columbus, Chuck Jones

Agree or disagree?
see more on Mrs. Doubtfire
Miracle on 34th Street is a 1994 American Christmas fantasy film written and produced by John Hughes, and directed by Les Mayfield. It stars Richard Attenborough, Mara Wilson, Elizabeth Perkins, and Dylan McDermott, and is the fourth remake of the original 1947 film. Like the original, this film was released by 20th Century Fox, to mixed to positive reception. The New York City–based Macy's department store declined any part of this remake, so the fictitious "Cole's" was used as its replacement. Gimbels had gone out of business in 1987; hence it was replaced by the fictional "Shopper's Express". ...more on Wikipedia
Actors: Richard Attenborough, Mara Wilson, Dylan McDermott, Elizabeth Perkins, Jane Leeves, + more
Released: 1994
Directed by: Les Mayfield
Agree or disagree?
see more on Miracle on 34th Street
Agree or disagree?
see more on Mrs. Doubtfire 2