Weird History
20 Photos From The March On Washington You've Definitely Never Seen Before

On August 28, 1963, thousands of protestors made their voices heard. A crowd of over 200,000 people gathered in Washington D.C., demanding equality and social justice in the United States. Through the event, civil rights leaders and religious groups aimed to shed light on the struggles of the black community. Pictures of the March on Washington - formally known as the March on Washington for Jobs and Freedom - transport you right back to a critical point in the country's history.
It's remarkable to note how modern these March on Washington photos appear. They were taken decades ago, but the concerns voiced by protestors are as relevant as ever. Scan these images, and you'll see protestors playing guitar, joining hands, and proudly sporting the American flag. You'll notice familiar faces, too - Martin Luther King, Jr. gave his famous "I Have a Dream" speech at the march, and civil rights activists Bayard Rustin and Cleveland Robinson appear as well.
These photos of the 1963 March on Washington capture a significant moment in time, and remind viewers just how far the country still has to go.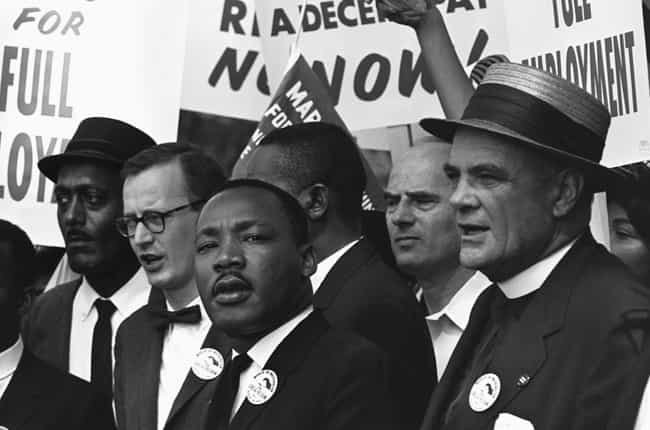 Protestors Playing Guitar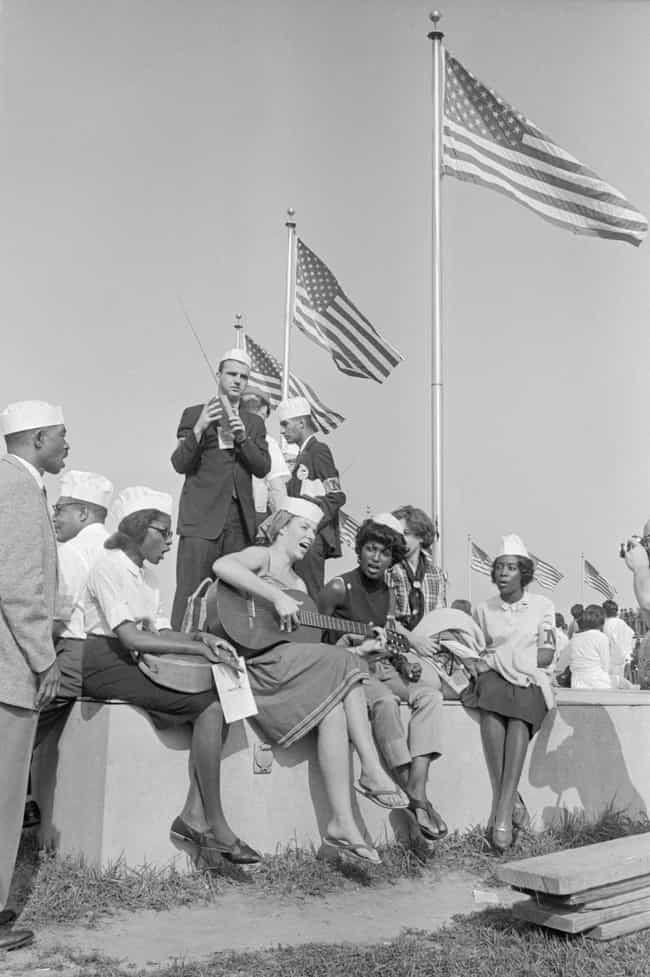 No U.S. Dough To Help Jim Crow Grow