Unspeakable Crimes

The Sad Tale Of Maria Ridulph's Disappearance And The Trial Of Jack McCullough

On December 3, 1957, seven-year-old Maria Ridulph mysteriously disappeared off a street corner in her neighborhood. Her body was found around five months later, 100 miles from her Sycamore, IL, home. Several leads were investigated, but no clear suspect emerged. Ridulph's unsolved murder became a cold case.
Then, in 2008, headlines were made when a breakthrough occurred in the Maria Ridulph cold case. Jack McCullough (then known as John Tessier) was brought in, and the murder of Maria Ridulph was believed to be solved in 2012 when he was convicted of the crime. But the twists kept coming in the decades-old tragedy: as it turns out, McCullough was wrongly imprisoned for a crime that he didn't commit.
McCullough got out of prison in 2016, and the charges against him were dropped. And with Jack McCullough innocent, Maria Ridulph's case is once again open and her murder remains unsolved.
Ridulph And Her Friend Kathy Sigman Were Approached By A Stranger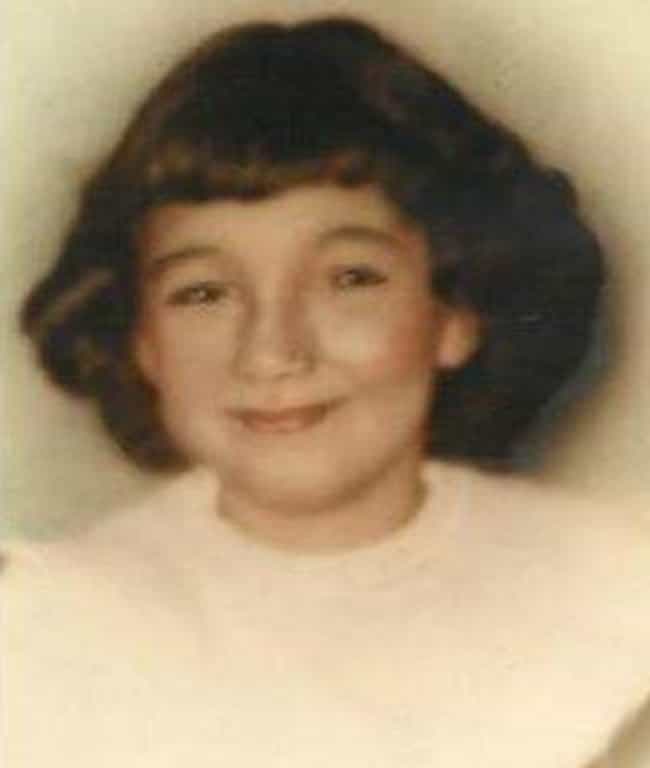 After dinner on December 3, 1957, seven-year-old Ridulph and her friend and neighbor Kathy Sigman were playing outside. A man walked up to them and asked if they wanted piggyback rides. The girls said yes, and Ridulph reportedly jumped on his back. At that point, Sigman went back home to get her mittens. When she returned, Ridulph and the mysterious man had vanished.
In another version of the story, Ridulph ran home to get some dolls after the man asked about them. While she was gone, the man touched Sigman inappropriately. After Ridulph got back, Sigman then went to find her mittens. The difference in the details might be due to Sigman's young age at the time of the incident.
The FBI Was Brought In To Search For Ridulph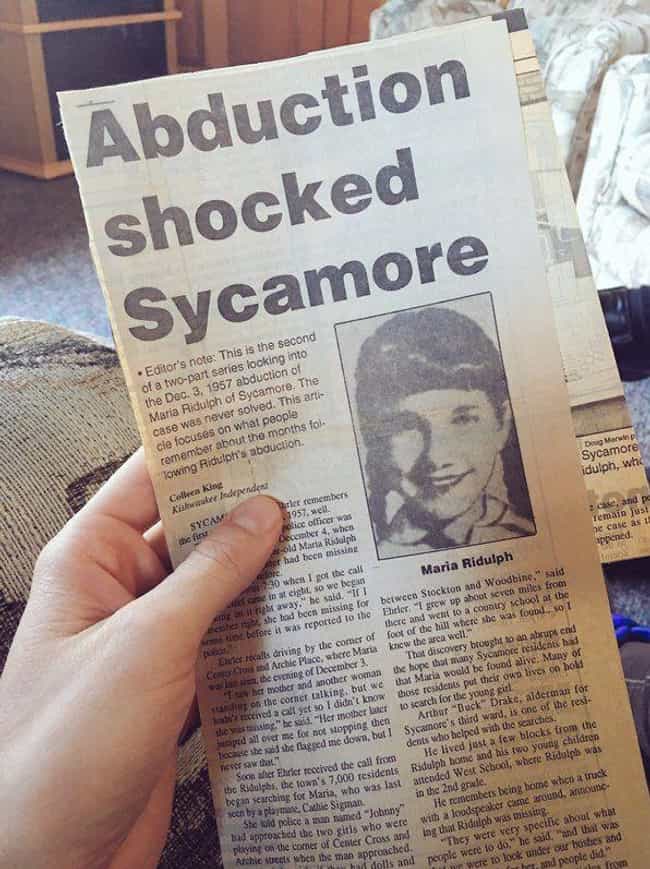 Ridulph's disappearance brought out the FBI in droves. For months, investigators stayed in her parent's house. Volunteers showed up to search for any trace of her, which turned up her doll (which was processed for evidence by the FBI), but not much else. Roadblocks were set up, cars were searched, and military airplanes and helicopters looked for her from above.
Essentially, the tiny community of Sycamore, IL (pop. 7,000), was turned upside down in the hopes of finding Ridulph.
Ridulph's Body Was Found 100 Miles Away From Her Home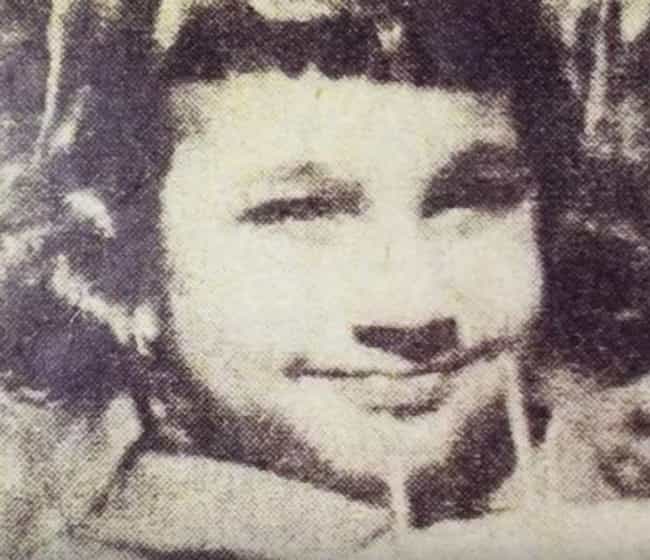 In April of 1958, five months after she disappeared, Ridulph's body was found. Frank Sitar and his wife were hunting for mushrooms on a friend's farm when they stumbled upon Ridulph's remains. She had been dumped along the side of Route 20 in the northwestern part of the state, not far from Galena, IL. Ridulph's shoes, coat, and pants were missing; she was dressed in her socks, a shirt, and an undershirt. The cause of death wasn't immediately clear, because her body was in an advanced state of decomposition.
When the body was exhumed and reexamined in 2011, experts concluded she had been fatally stabbed in the throat.
McCullough Changed His Name And Joined The Army 11 Days After Ridulph Disappeared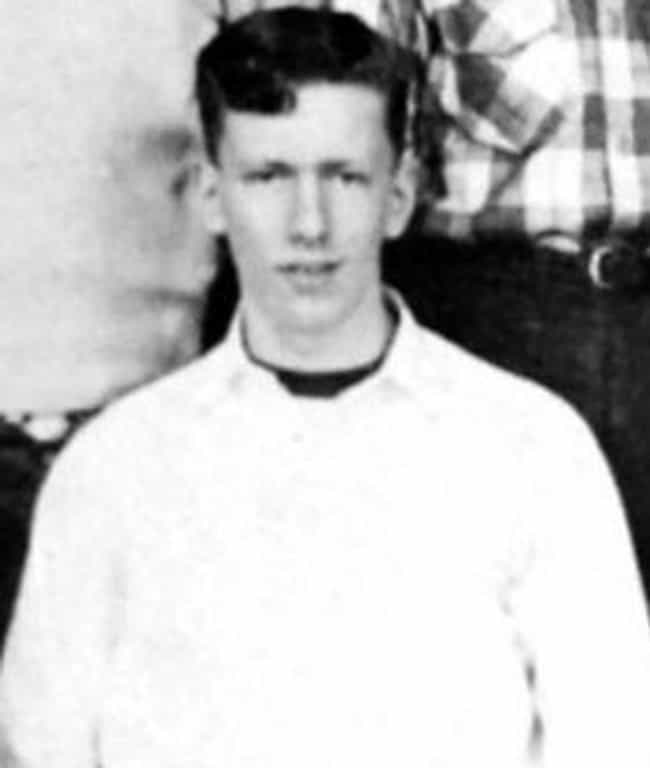 Around 11 days after Ridulph disappeared, one of the suspects in the case officially joined the army and left for boot camp. He also changed his name from John Tessier to Jack McCullough, reportedly because of the negative attention that he'd received from the case.
Five days after Ridulph was kidnapped, McCullough was interviewed by law enforcement, not only as a suspect in the Ridulph case, but also because several young girls came forward claiming that he had sexually abused them. He denied the charges, though he admitted to engaging in "sex play" with several girls.