Weird History
Marie Antoinette Had 15 Siblings, But She Was Not The Favorite

Updated June 14, 2019
36.9k views
15 items
Marie Antoinette was the 15th child born to Maria Theresa of Habsburg, a powerful empress who wanted to see her children sit on every throne in Europe. But the tragic French queen who became the most famous of Maria Theresa's children wasn't even close to being her mother's favorite. What happened to Marie Antoinette's siblings? And what kind of relationship did Marie Antoinette have with her many brothers and sisters?
Understanding Marie Antoinette's family starts with her mother, the imposing and powerful Maria Theresa. While fending off invasions, Maria Theresa managed to have 16 children in 19 years. Maria Theresa ran her family like a business, using strategic marriage alliances to strengthen Austria. The empress viewed bearing children as one of her most important duties, but she was a cold, distant mother, telling her daughters when their efforts fell short. Maria Theresa even reportedly wrote to one of her daughters, "The less you speak, the better." And when one daughter died days before her wedding, Maria Theresa simply substituted another daughter.
Marie Antoinette's siblings became emperors and queens, even though the family suffered from a high mortality rate. The Habsburgs consistently focused on their primary goal: expanding their power across Europe. In fact, when Marie Antoinette's older brother learned that his sister hadn't consummated her marriage with Louis XVI, he traveled from Vienna to Paris to lecture her. Despite the tragedies they faced, many of Marie Antoinette's brothers and sisters made history.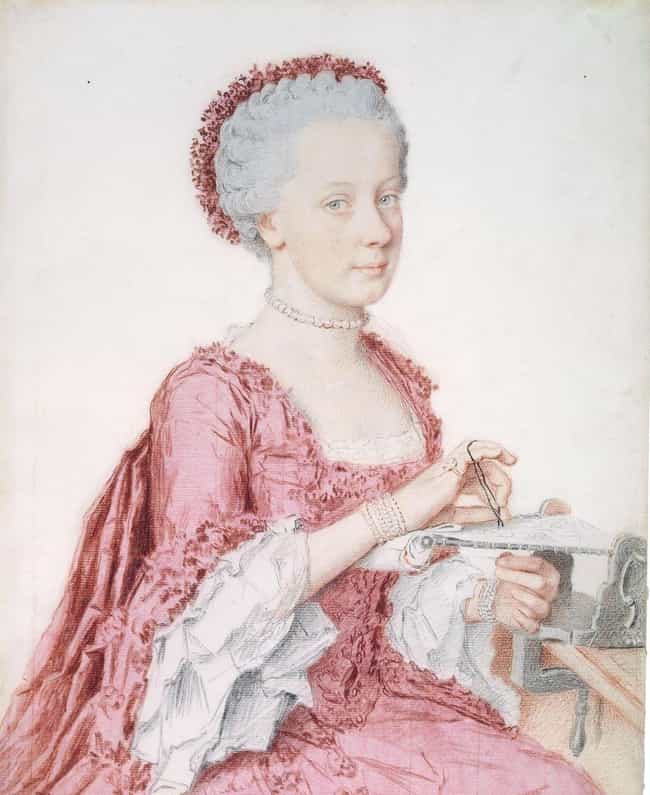 Maria Theresa Supposedly Told Her Daughter Maria Amalia, 'The Less You Speak The Better'
Marie Antoinette's mother, Maria Theresa, was known for being strict with her children. Maria Theresa reinforced her cold reputation in a letter to Maria Amalia, her eighth child. In the letter, she noted her daughter's shortcomings:
Your manner of speaking... is anything but good, especially when you are speaking French. That is not my fault; how often have I harangued you and shown you how better to make progress, but in vain... The less you speak the better... For I know the manner in which you chatter away and must tell you as a friend that it is very tedious and larded with all sorts of platitudes.
Maria Theresa married off Maria Amalia to Duke Ferdinand of Parma in 1769, though Maria Amalia tried to refuse the union. As Duchess of Parma, Maria Amalia reportedly harbored a grudge against her mother until her death.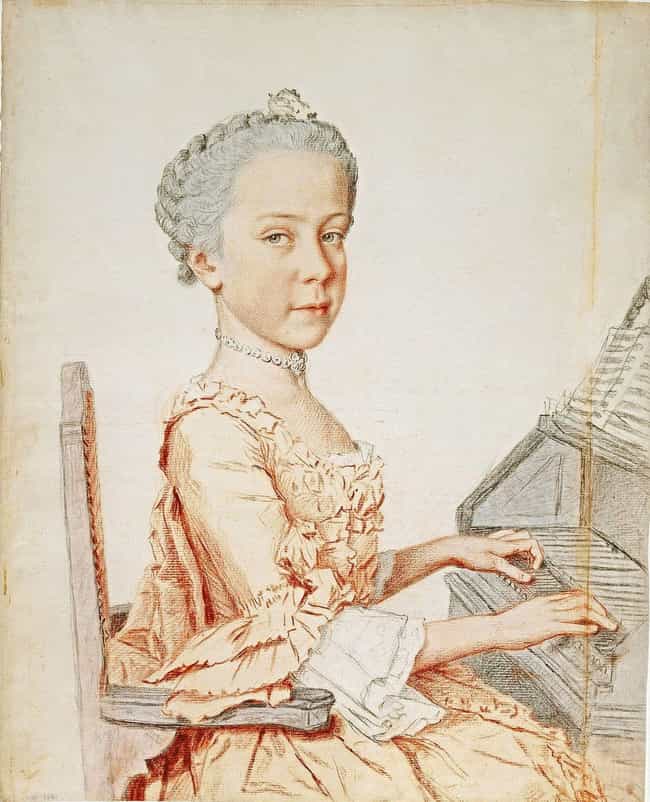 When Maria Josepha Died Of Smallpox Right Before Her Wedding, Maria Theresa Appointed Another Daughter As A Substitute
Only a year after giving birth to her 11th child, Johanna Gabriela, Maria Theresa had her 12th child, Maria Josepha, in 1751. As with her other daughters, Maria Theresa began planning for a marriage alliance to improve her empire's ties. By the time Maria Josepha was 16, her mother had found her the perfect husband: King Ferdinand IV of Naples and Sicily.
But before the marriage could occur, Maria Josepha came down with smallpox, as did her older sister, Johanna. At only 16, Maria Josepha died from the deadly disease. But that didn't stop Maria Theresa. The empress simply substituted Maria Josepha's younger sister, Maria Carolina, who married Ferdinand in 1768 and became Queen of Naples and Sicily.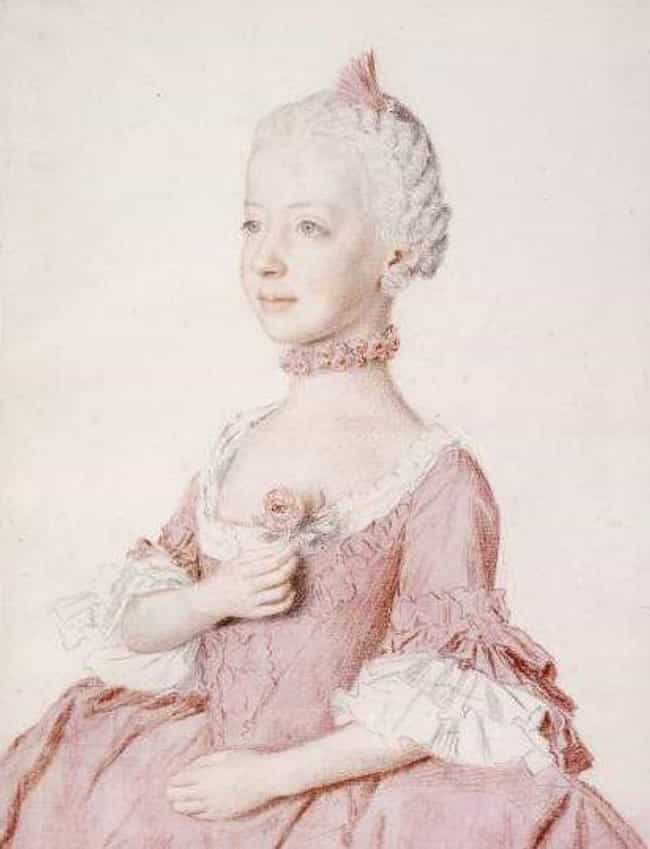 Maria Carolina Became A Queen And Had More Children Than Her Mother
Maria Carolina was the 13th child of Maria Theresa. She was also the third daughter named Maria Carolina - the two previous Maria Carolinas had died as babies. Maria Carolina's full name was Maria Carolina Louise Josepha Johanna Antonia. The name recognized her grandfather, King Charles VI, as well as the Virgin Mary and Maria Carolina's brother, Joseph. Even though she had six first names, the royal family called Maria Carolina by a nickname: Charlotte.
Maria Carolina and Marie Antoinette were the last daughters of Maria Theresa, and they were close as children. When their older sister Maria Josepha died, Maria Theresa declared that Maria Carolina would take her sister's place by marrying King Ferdinand IV of Naples and Sicily. Maria Theresa tried to reassure her daughter that it was a good union. She wrote, "Although an ugly prince, he is not absolutely repulsive... at least he does not stink."
Maria Theresa had 16 children, but Queen Maria Carolina beat her record, going on to have 18 children. Maria Carolina's granddaughter Maria Louise eventually married Napoleon and became an empress herself.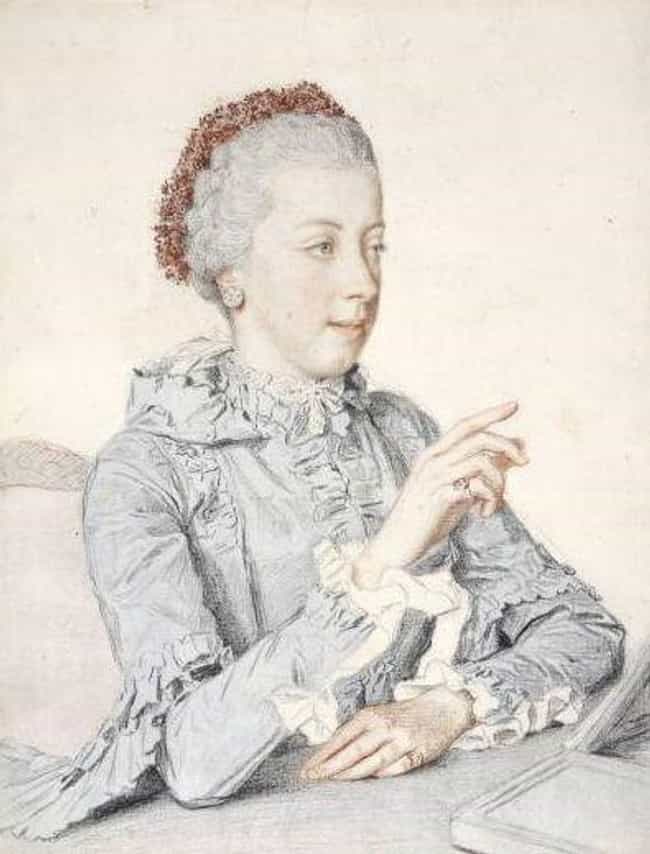 Maria Elisabeth Was The Most Beautiful Sister, Until Smallpox Destroyed Her Marriage Prospects
Born in 1743, Maria Elisabeth was considered the most beautiful of Marie Antoinette's sisters. Their mother, Maria Theresa, planned to make a powerful marriage alliance for Maria Elisabeth. But Austria was at war during the vital years when Maria Elisabeth might have become engaged. Then she caught smallpox, which destroyed her good looks. Instead of getting married, Maria Elisabeth stayed single, earning a reputation for being eccentric.
When Maria Elisabeth was in her late 30s, her brother Emperor Joseph II appointed her the abbess of the Convent for Noble Ladies, where she spent most of the rest of her life.