Weird History
Marie Antoinette Had 15 Siblings, But She Was Not The Favorite

Updated June 14, 2019
40.8k views
15 items
Marie Antoinette was the 15th child born to Maria Theresa of Habsburg, a powerful empress who wanted to see her children sit on every throne in Europe. But the tragic French queen who became the most famous of Maria Theresa's children wasn't even close to being her mother's favorite. What happened to Marie Antoinette's siblings? And what kind of relationship did Marie Antoinette have with her many brothers and sisters?
Understanding Marie Antoinette's family starts with her mother, the imposing and powerful Maria Theresa. While fending off invasions, Maria Theresa managed to have 16 children in 19 years. Maria Theresa ran her family like a business, using strategic marriage alliances to strengthen Austria. The empress viewed bearing children as one of her most important duties, but she was a cold, distant mother, telling her daughters when their efforts fell short. Maria Theresa even reportedly wrote to one of her daughters, "The less you speak, the better." And when one daughter died days before her wedding, Maria Theresa simply substituted another daughter.
Marie Antoinette's siblings became emperors and queens, even though the family suffered from a high mortality rate. The Habsburgs consistently focused on their primary goal: expanding their power across Europe. In fact, when Marie Antoinette's older brother learned that his sister hadn't consummated her marriage with Louis XVI, he traveled from Vienna to Paris to lecture her. Despite the tragedies they faced, many of Marie Antoinette's brothers and sisters made history.
back to page 1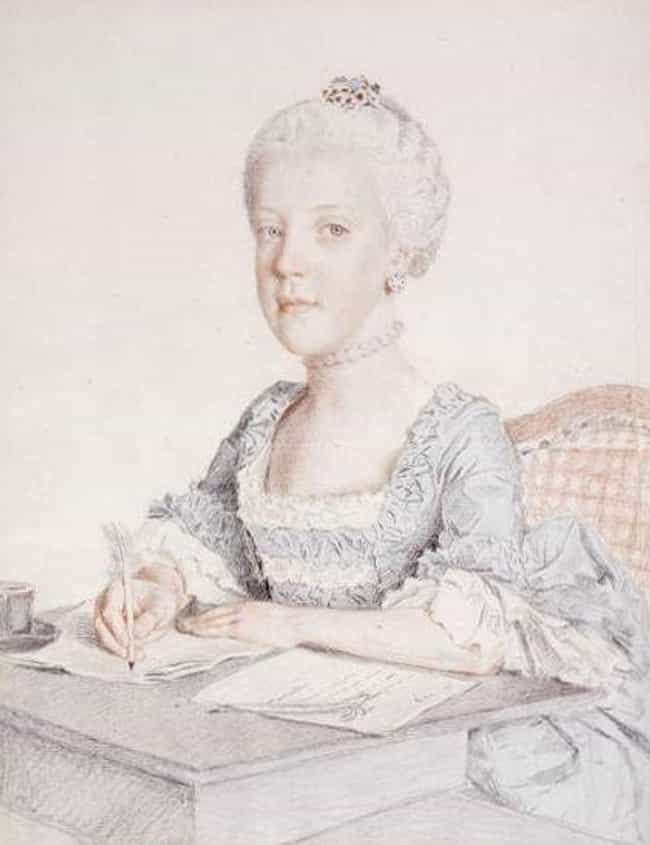 Johanna Gabriela Was 12 When She Fell To Smallpox
In 1750, Maria Theresa gave birth to her 11th child, whom she named Johanna Gabriela. Johanna was 12 when she came down with a case of smallpox, one of the deadliest diseases of the 18th century; she died in 1762.
Around the 1700s, Europe witnessed 400,000 smallpox deaths annually. Decades later, in 1796, Edward Jenner pioneered the smallpox vaccination, which could have saved Johanna's life and the lives of several of her siblings.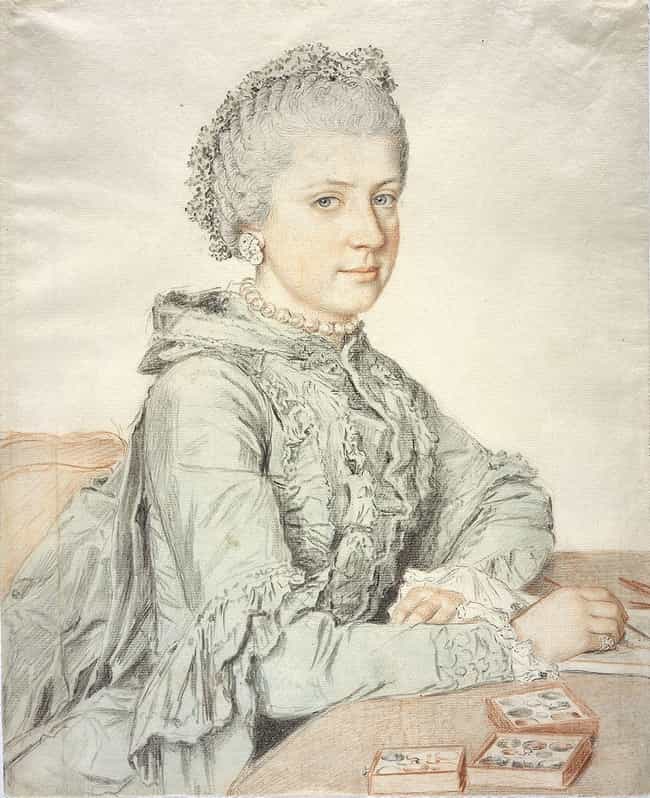 Maria Theresa Let Her Favorite Daughter, Maria Christina, Marry For Love
Maria Christina was reportedly her mother's favorite daughter. This distinction left Maria Christina unpopular with her brothers and sisters. In addition to being one of the favorite children, Maria Christina also held an important distinction in her family: Maria Theresa allowed her to marry for love.
While the other siblings' unions had political considerations behind them - particularly Marie Antoinette's, as she was traded to Austria's enemy to create a new alliance - Maria Christina found a more fulfilling union. In 1766, she married Duke Albert of Saxe-Teschen, son of Archduchess Maria Josepha.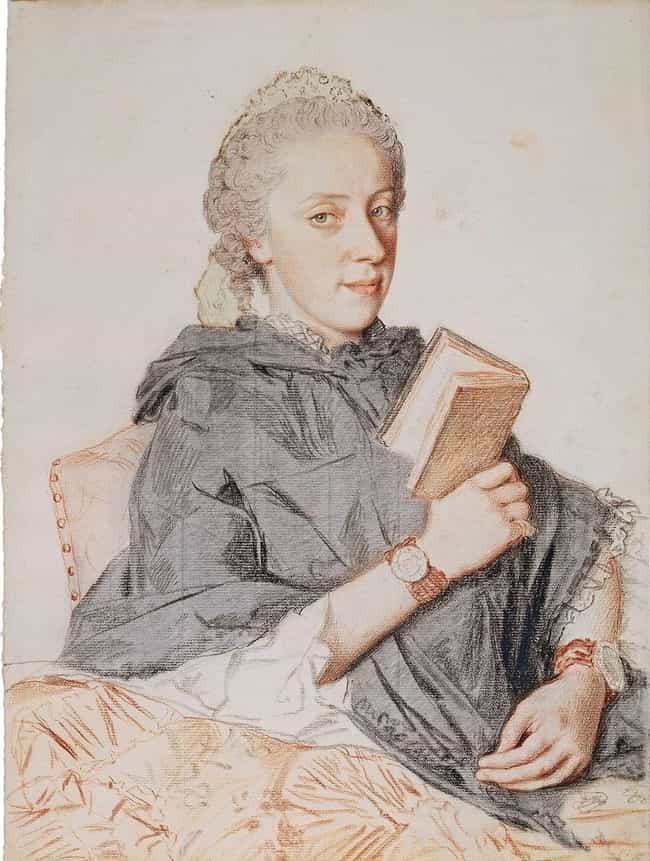 When Maria Theresa Couldn't Marry Off Maria Anna, She Sent Her To A Convent
Until her younger brother Joseph was born, Archduchess Maria Anna was the heiress to her mother's empire. But Maria Anna was not among her mother's favorite children. Maria Anna had poor health throughout her life and almost died as a teenager when she caught pneumonia.
The archduchess also had a deformed rib cage, so her family ruled out marrying her off to build their dynastic alliances. Instead, Maria Anna spent much of her time in a convent in Klagenfurt. She became abbess in 1766 and donated her estate to the convent when she died.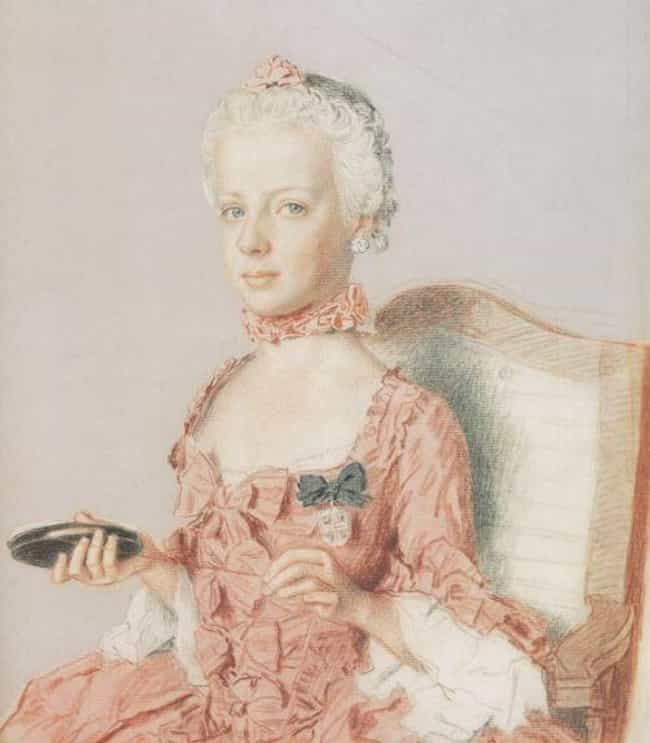 Marie Antoinette Was The Youngest Daughter In The Family
During her childhood in Austria, Marie Antoinette was known as Maria Antonia. Born in 1755, the last of Maria Theresa's 11 daughters watched her older sister Maria Carolina get sent off to Naples to marry a stranger. The day Maria Carolina left her sister behind in Austria, the two wept and clung to each other. Two years later, Maria Antonia left Vienna to become Marie Antoinette, Queen of France.
The bond between Queen Maria Carolina of Naples and Sicily and Queen Marie Antoinette of France lasted until Marie Antoinette's death. Years later, Marie Antoinette's daughter Marie-Thérèse wrote to her aunt, "My mother often spoke of you... She loved you more than all her other sisters."