Celebrities
Marilyn Manson's Real Life Is Even Crazier Than The Rumors You've Probably Heard

Updated October 1, 2019
397k views
15 items
Brian Hugh Warner is one fascinating individual. Not familiar with him? You're definitely familiar with his alter ego: Marilyn Manson. His legal name is probably one of the many things you didn't know about Marilyn Manson. The American musician took his stage moniker from two pop culture opposites - superstar Marilyn Monroe and mass murderer Charles Manson. From behind that spooky persona, he's released unforgettable songs like "The Beautiful People" and "The Dope Show," and made appearances in a number of movies.
Delve deeper into the Marilyn Manson biography, and you'll uncover a number of weird tales. He's one of the most prominent members of the Church of Satan, and he's fostered friendships with everyone from Johnny Depp to Macaulay Culkin. And then there's Manson's house, which is apparently filled with bizarre artifacts like children's books and paintings done by convicted killers. Maybe you consider him disturbing, but it might be more accurate to call him complicated. As these fascinating Marilyn Manson stories and facts show, he's one of the most intriguing figures in the music scene.
He Was Accused Of Severing His Own Penis
Manson's actual behavior is outlandish enough, but some of the things he's been accused of are jaw-dropping. In 2003, for instance, he was arrested in Italy after a fan accused him of cutting off his genitals mid-concert and flinging them into the audience. To prove his innocence, Manson flashed the Italian police.
He Occasionally Shoplifts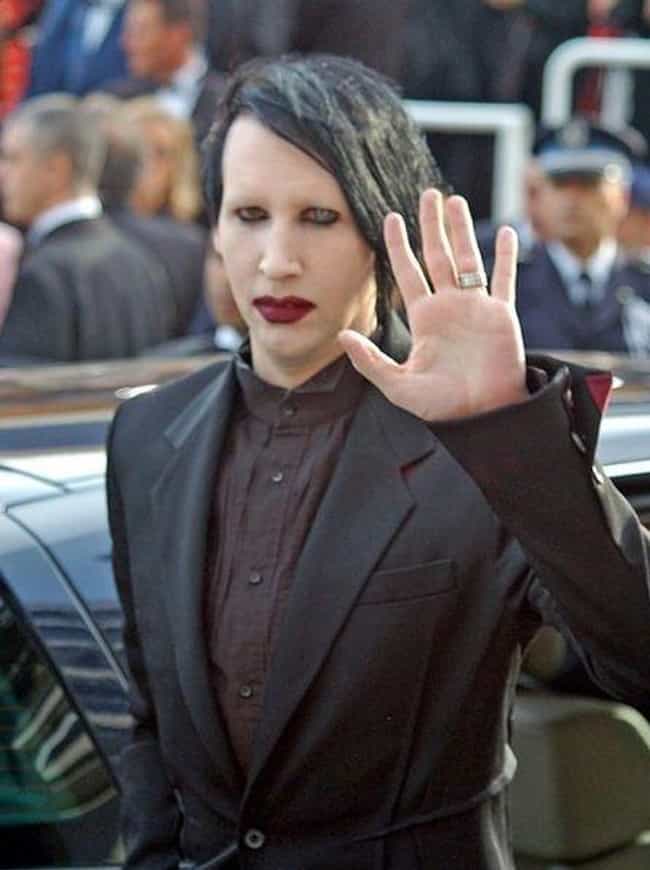 Despite being worth an estimated $25 million, Manson still feels the urge to shoplift from time to time. He once stole a pair of sunglasses from the John Varvatos store - though he told them about it later, so according to Manson, it doesn't count. Manson also took a pack of spearmint gum from a CVS, which he later threw away without consuming.
His Mother May Have Had Munchausen By Proxy Syndrome
As a child, Manson was often ill. He was anemic, and suffered multiple bouts of pneumonia. His mother told him that he was allergic to a number of unusual things, including eggs and fabric softener. She also told him that his earlobes were much too long, and pressured Manson into getting plastic surgery to correct this once his career took off.
Manson claims his mother suffered from Munchausen by Proxy syndrome, a form of child abuse where the parent causes or feigns illness in their child in order to fulfill their own psychological needs. He believes he didn't actually suffer most of those illnesses and that the symptoms were caused by his mother. Manson seems to have come to terms with his childhood:
"I didn't find out about the Munchausen until later in life, and I'm not sure how far back she had it. What I can say is that mental illness runs in the family."
He And Johnny Depp Have Matching Tattoos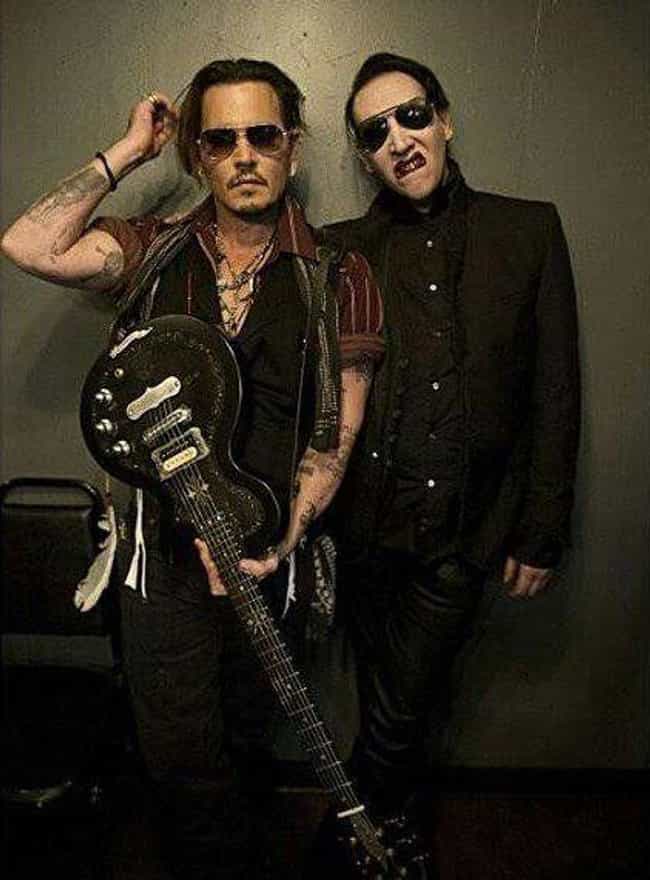 Manson and actor Johnny Depp enjoy a close relationship - so close that they've performed on stage together and attempted to buy antique Nazi guns together. They also have not one, but two matching tattoos. Both have the phrase "no reason" inked onto their wrists, and "Charles Baudelaire, the flowers of evil, this giant skeleton thing" on their backs. Manson is vague about the meaning behind the ink:
"[They're] kind of a secret. People say to us, 'Why did you get that?' And we say, 'No reason.'"