Entertainment
Marilyn Monroe's Loves & Hookups

Who did Marilyn Monroe date? Who Marilyn Monroe dated; list of Marilyn Monroe loves, ex boyfriends; breakup rumors and exes. Marilyn Monroe fans will also enjoy these lesser known facts about Norma Jean (Marilyn's birth name) and these pictures of Marilyn Monroe's feet. The loves, relationships, exes, and marriages of Marilyn Monroe, listed by most recent. For being one of the greatest and first sex symbols ever, there aren't as many reported lovers as you'd think.
If you're wondering how many husbands Marilyn Monroe had or who was the most famous celebrity Marilyn Monroe married, this list is for you. Featuring names like Joe DiMaggio, John F. Kennedy, and Arthur Miller (2 of which were at one point her spouse), Marilyn Monroe's love history is a must-read for fans.
Marilyn Monroe lovers and ex-boyfriends include athletes, politicians, and celebrities, and she probably would have dated more if she hadn't met an untimely passing. Marilyn Monroe's alleged flings don't stop with men either (as you'll see on this list of rumored Marilyn Monroe affairs). As it stands, these are the most notable (and known) Marilyn Monroe boyfriends.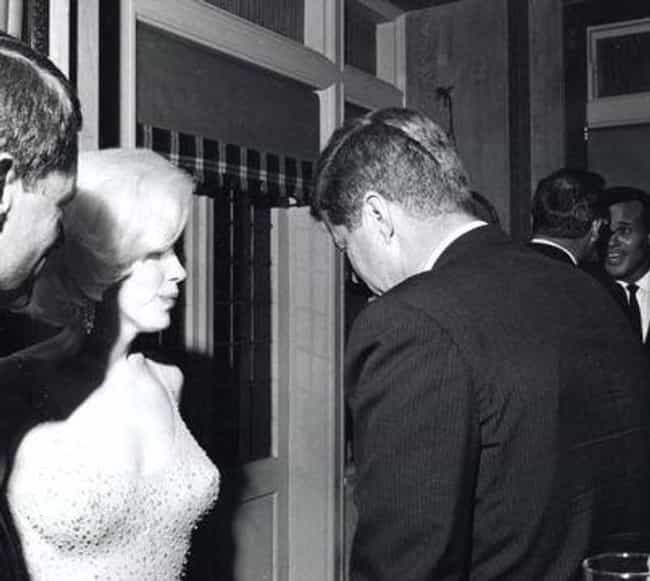 John F. Kennedy and Marilyn Monroe allegedly had an affair in 1962.
John Fitzgerald Kennedy (May 29, 1917 – November 22, 1963), also referred to as John F. Kennedy, JFK, John Kennedy or Jack Kennedy, was the 35th President of the United States. He served from 1961 until his assassination in 1963. Major events during his presidency include the Bay of Pigs Invasion, the Cuban Missile Crisis, the building of the Berlin Wall, the Space Race, the American Civil Rights Movement and early events of the Vietnam War. John F. Kennedy was assassinated on November 22, 1963 in Dallas, Texas, United States. Lee Harvey Oswald was charged with the crime, but was himself murdered two days later by Jack Ruby before Oswald could be put on trial. The Warren Commission ...more on Wikipedia
Age: Dec. at 46 (1917-1963)
Birthplace: Brookline, Massachusetts, USA
see more on John F. Kennedy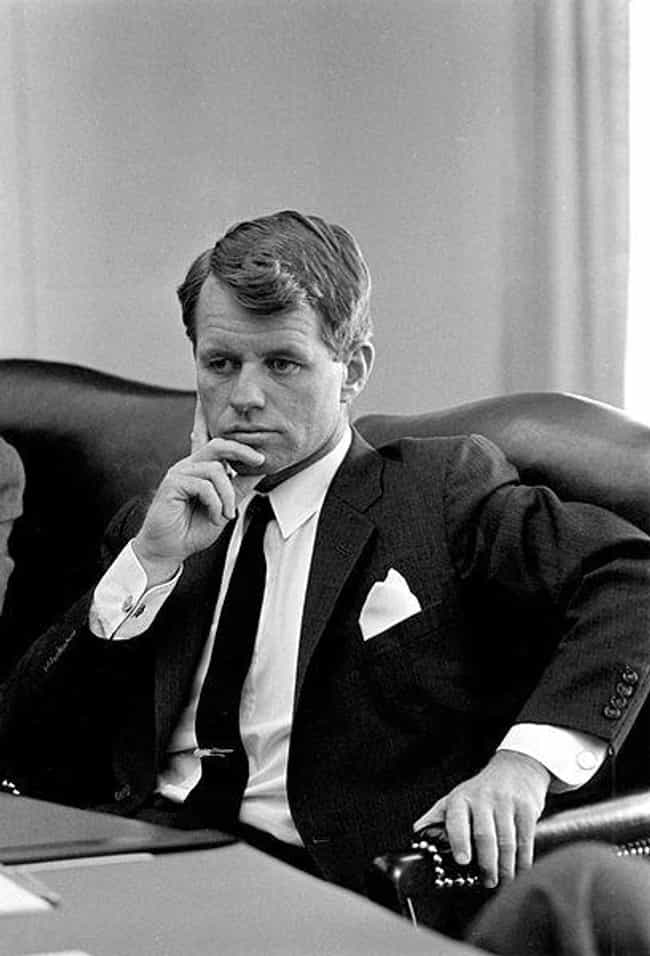 Like his brother President John F. Kennedy, Robert F. Kennedy allegedly had an affair with Marilyn Monroe in the 1960s.
Robert Francis "Bobby" Kennedy, commonly known by his initials RFK, was an American politician from Massachusetts. He served as a Senator for New York from 1965 to 1968. He was previously the 64th U.S. Attorney General from 1961 to 1964, serving under his older brother, President John F. Kennedy and his successor, President Lyndon B. Johnson. An icon of modern American liberalism and member of the Democratic Party, Kennedy was a leading candidate for the Democratic presidential nomination in the 1968 election. After serving in the U.S. Naval Reserve as a Seaman Apprentice from 1944 to 1946. ...more on Wikipedia
Age: Dec. at 43 (1925-1968)
Birthplace: Brookline, Massachusetts, United States of America
see more on Robert F. Kennedy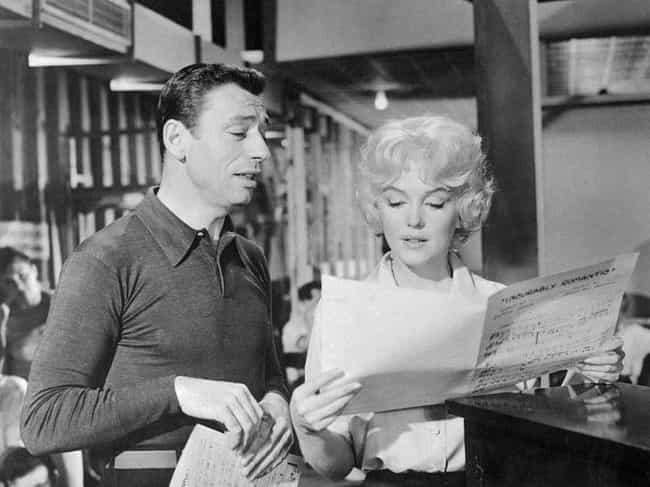 Marilyn Monroe reportedly dated Yves Montand in 1960.
Yves Montand was an Italian actor and singer who became a French citizen. ...more on Wikipedia
Age: Died at 70 (1921-1991)
Birthplace: Monsummano Terme, Italy
see more on Yves Montand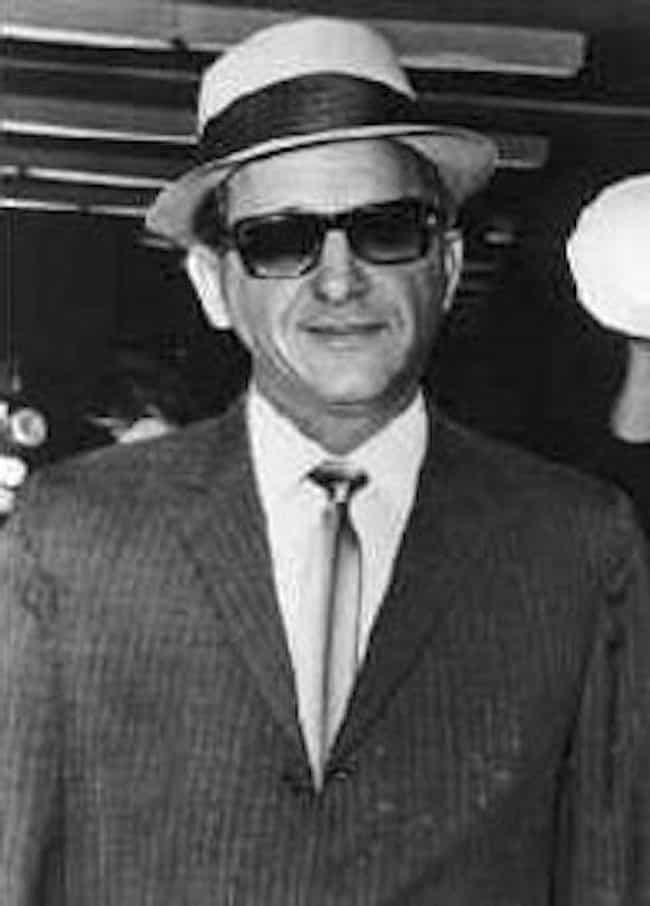 Marilyn Monroe reportedly spent her last night alive with mafia boss Sam Giancana, whom she was dating.
Salvatore "Mooney Sam" Giancana, better known as Sam Giancana, was an American mobster and mob boss of the Chicago Outfit from 1957–1966. Among his other nicknames were, "Momo", "Sam the Cigar," and "Sammy." ...more on Wikipedia
Age: Dec. at 67 (1908-1975)
Birthplace: Chicago, Illinois, United States of America
see more on Sam Giancana