Living
What Happened To The Couples From 'Married At First Sight'?

Updated June 5, 2019
15.5k views
12 items
For eight seasons, the reality series Married at First Sight has done exactly what the title promises: marry complete strangers to see if they can make a lasting union. In the first episode, relationship experts pair three couples who then navigate married life for the remainder of the season. With such a ridiculous premise it's natural to wonder: Is anyone from Married at First Sight still together? If you take a look at the Married at First Sight pairs then and now, you'll discover there are a surprising amount of successful marriages.
The concept of marrying two strangers based on the opinions of relationship experts sounds like a recipe for one of the dumbest reality shows. However, the couples' sincere approach to the unconventional matchmaking technique also renders Married at First Sight one of the most watchable reality shows. In the US, the show initially aired on FYI and A&E before switching to Lifetime. It was so successful that producers launched versions in both the UK and Australia.
Regardless of your opinion on the premise, you're probably still wondering what happened to the couples on Married at First Sight.
John Robertson And Melissa Walsh Split Amicably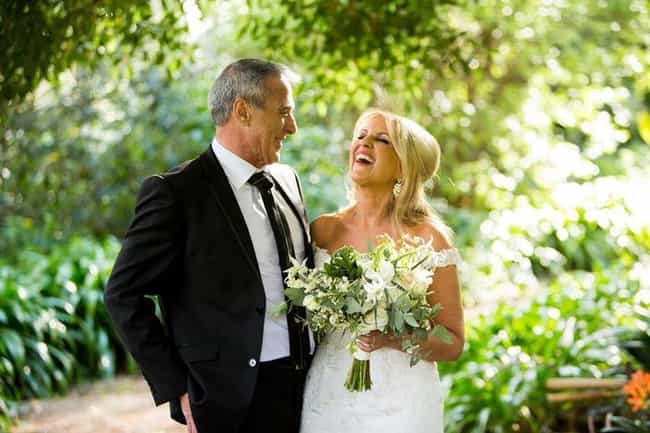 John Robertson, a 55-year-old dad, married Deborah Brosnan on Season 4 of the Australian version of the show. She later dumped him, but producers liked Robertson and invited him back for Season 5 in 2018.
He and his new wife, Melissa Walsh, appeared to get along well and elected to stay together at the end of the season. However, a friend said it was all an act. According to the source, "John can't fail twice, so production pretty much told Mel to just smile and nod and enjoy the ride."
The couple denied allegations they were faking their love for each other, but announced their split in March 2018 due to "significant differences in our lives and expectations in relationships."
Sean Thomsen And Blair Rachael Disappeared From The Public Eye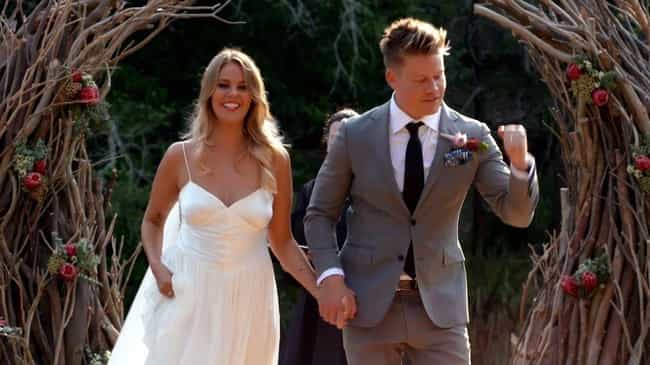 Season 5 of Australia's Married at First Sight coupled 30-somethings Blair Rachael and Sean Thomsen. After the couple slept together, Sean told her he didn't feel a spark, which left Blair heartbroken and in tears. They stuck it out for a few more days, but when it was time for them to spend a week together at her apartment, Sean said, "The thing that I'm grappling with over the last couple of weeks is, like, I can't picture us together. I'm sorry." The couple effectively ended the marriage in February 2018 and left the show.
Speaking to lifestyle magazine New Idea, an anonymous insider said the couple actually ended things because producers thought they were boring. According to the source, "They got them to fake a big argument so it looked like there was another reason for them to leave, but in reality [the producers] didn't want to pay a crew to follow them around when they knew there was hardly any airtime in it."
Jamie Otis And Doug Hehner Starred In Spinoff Shows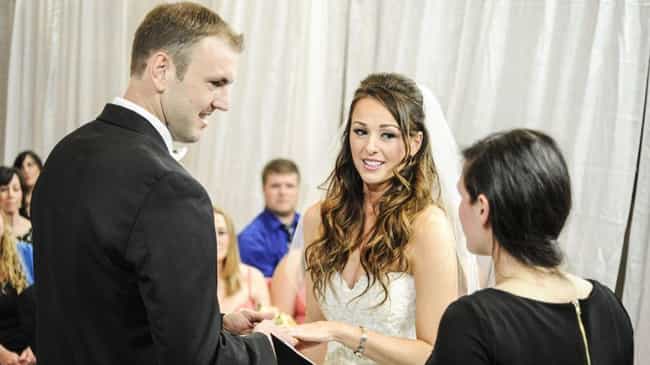 Jamie Otis, a former Bachelor contestant, and Doug Hehner, a consultant, got married in Season 1 of Married at First Sight. Although Jamie struggled with her attraction to her husband at the beginning of the season, Doug was patient and persistent, and they eventually grew to really like each other.
By the end of the season, Jamie and Doug decided to continue the marriage, which is still going strong as of 2018. In August 2017, they welcomed their first child, a baby girl named Henley Grace. Their life as a married couple was chronicled in the spinoff Married at First Sight: The First Year. Otis also hosts another spinoff show, Married at First Sight: Unfiltered.
Jason Carrion And Cortney Hendrix Work Hard At Their Marriage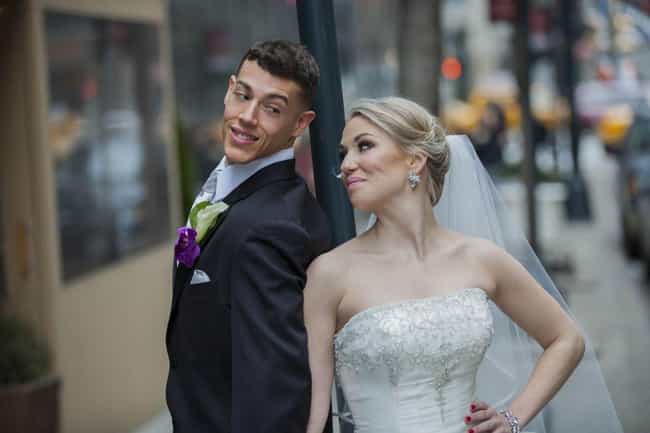 Jason and Cortney appeared to fall pretty hard for each other in Season 1, and they decided to stay together. Their life as a couple was documented in the spinoff series, Married at First Sight: The First Year.
As of 2018, the couple is still happily married. To make things work, Jason realized he had to make the marriage a priority over his firefighting and wrestling careers. Speaking with E! Online, Jason said, "I had to take a step back and re-evaluate what was most important in my life - my wife." Cortney added, "I am a firm believer that God has a hand in my marriage every day and if he can put Jason and I together, he can do the same for others."