Sports
19 Athlete Couples Who Tied The Knot

Professional athletes train their entire lives to reach the pinacle of their sports, living a life that could be very hard to deal with for their partners, which is why there are so many athletes married to other athletes. Only another professional athlete can understand the rigorous training, the demanding dieting, and the hectic travel of being in pro sports.
These athlete couples seem to have it figured out. Some of them play the same sport and even met in college while on the same teams, like track stars Ashton Eaton and Brianne Theisen-Eaton, who dated at the University of Oregon. Many of these stars are champions and medalists, like Aaron Ross and Sanya Richards-Ross, who between them have two Super Bowl rings and four gold medals.
Some marriages seem perfectly suited like volleyball pros Casey Jennings and Kerri Walsh Jennings. Others celebrity weddings were more surprising, like the two NFL players who both married gymnasts: quarterback Brady Quinn (6-foot-3) married gymnast Alicia Sacramone (5-foot-1), and Andrew East (6-foot-2) married Shawn Johnson (4-foot-11).
So check out this list of athletes who married athletes and come back to see what other love connections form in the world of professional sports.
David Lee And Caroline Wozniacki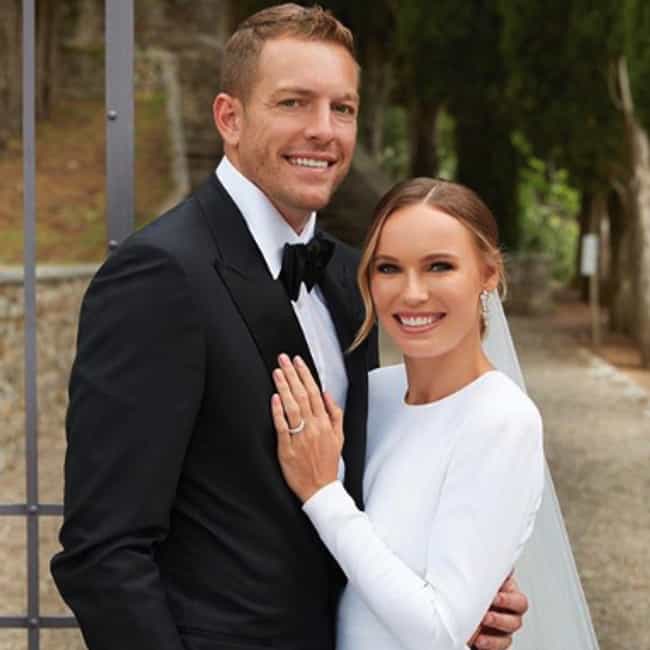 Married: June 16, 2019
David Lee is a retired two-time NBA All-Star who won a championship in 2015 with the Golden State Warriors, and Caroline Wozniacki is a Grand Slam champion tennis player and former world No. 1. The couple revealed their relationship on Valentine's Day in 2017 and were engaged in November of that year.
Bastian Schweinsteiger And Ana Ivanovic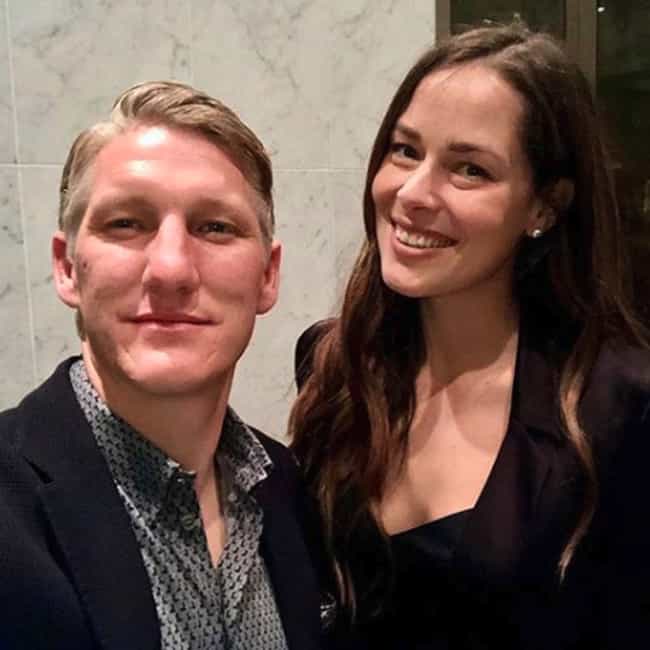 Married: July 12, 2016
Bastian Schweinsteiger is a retired professional soccer player and World Cup champion with the German national team, and Ana Ivanovic is a retired Grand Slam champion tennis player who also reached No. 1 in the world rankings.
Andrew East And Shawn Johnson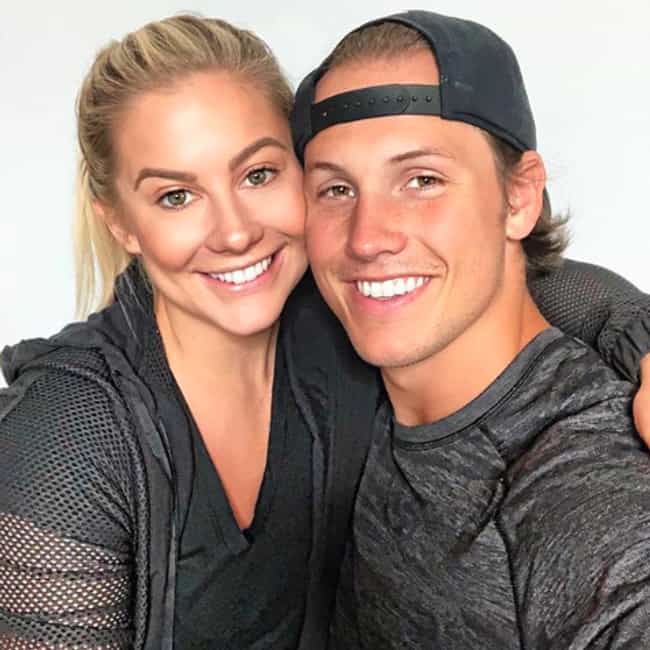 Married: April 16, 2016
Andrew East is a professional long snapper in the NFL, and Shawn Johnson is a retired Olympic gold medalist gymnast who also won three silver medals at the 2008 Games in Beijing. East proposed to Johnson on the field at a Chicago Cubs game after she threw out the ceremonial first pitch.
Dom Dwyer And Sydney Leroux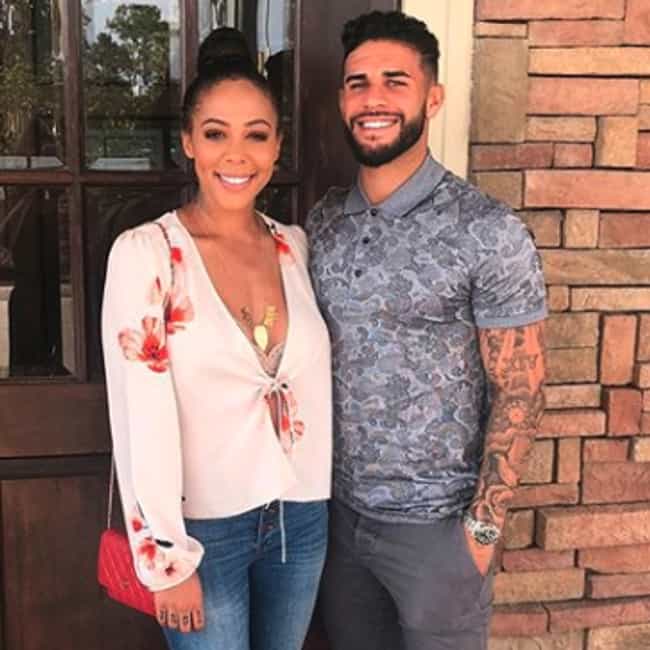 Married: January 2015
Dom Dwyer is a professional soccer player in MLS and, though born in England, competes for the U.S. Men's National Team, and Sydney Leroux is an Olympic gold medalist soccer player who is also a Women's World Cup champion with the U.S. Women's National Team in 2015.