Total Nerd 20 Things You Need To Know About Marvel's Civil War

Marvel's Civil War is one of the biggest comic book crossover events ever. Marvel built up the stakes for years before pitting its biggest heroes against one another in an epic conflict with long-lasting consequences. When the actual war starts, readers feel a weird sense of betrayal when their favorite characters side with either Captain America or Iron Man. Civil War tells a new story of a kind previously unseen in the Marvel Universe, and also shows familiar superheroes acting in ways fans never thought they would, battling each other over a government attempt to regulate heroes and expose their secret identities.
Event comics bring shared universes closer together and put fresh spins on familiar characters. Many of these characters have been around for more than 50 years and, in some cases, more than 60. That's a long time to keep telling stories about the same characters, and events like Civil War can reinvigorate the characters. It did so to such an extent that there's a big screen Civil War on the way!
These are the facts you need to know to catch up on Marvel's
Civil War
mega-event before
Captain America: Civil War
brings the story (or a version of it anyway) to a theater near you!
Spider-Man Confirmed For The Movie
We're not sure how Marvel Studios wrangled the on-screen rights to use Spider-Man from Sony Pictures Entertainment, but OH MY GOD are we happy they did. This opens a whole new WORLD of possibilities for the Marvel Extended Universe. Did anyone else let out an involuntary shriek of pure childhood joy??? (Spidey makes his appearance at the end, of course)


Iron Man and Captain America Lead Superhero Armies Against Each Other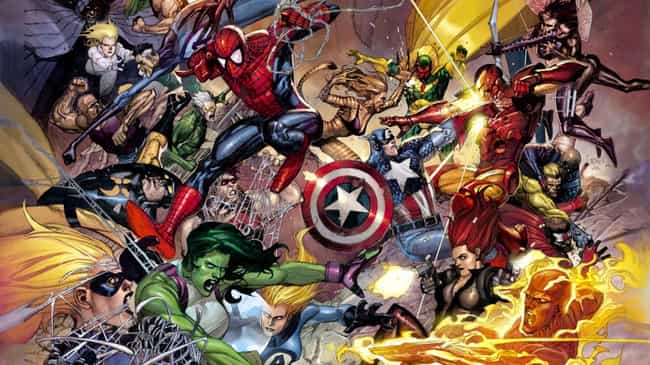 In any war you need to appoint leaders. In the American Civil War it was Ulysses S. Grant vs Robert E. Lee, Union vs. Confederacy. In Marvel's Civil War, it's Iron Man vs. Captain America. The heroes are driven apart by the government's Superhero Registration Act, with Tony Stark leading the pro-Registration side against Steve Rogers's anti-Registration camp believing heroes should be allowed to keep their identities secret.
Captain America Fights His Ultimate Foe: America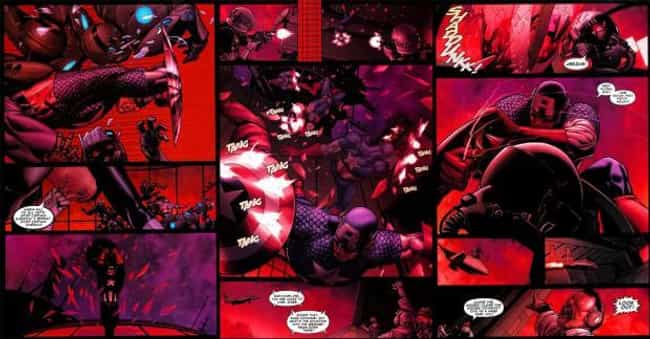 Captain America is about as American as it gets. He's the ultimate patriot. It's in his name. But in
Civil War
, he has to turn against the nation he loves so dearly. Or its government, anyway. He even fights S.H.I.E.L.D. at one point.
Tony Stark Builds Armor for Spider-Man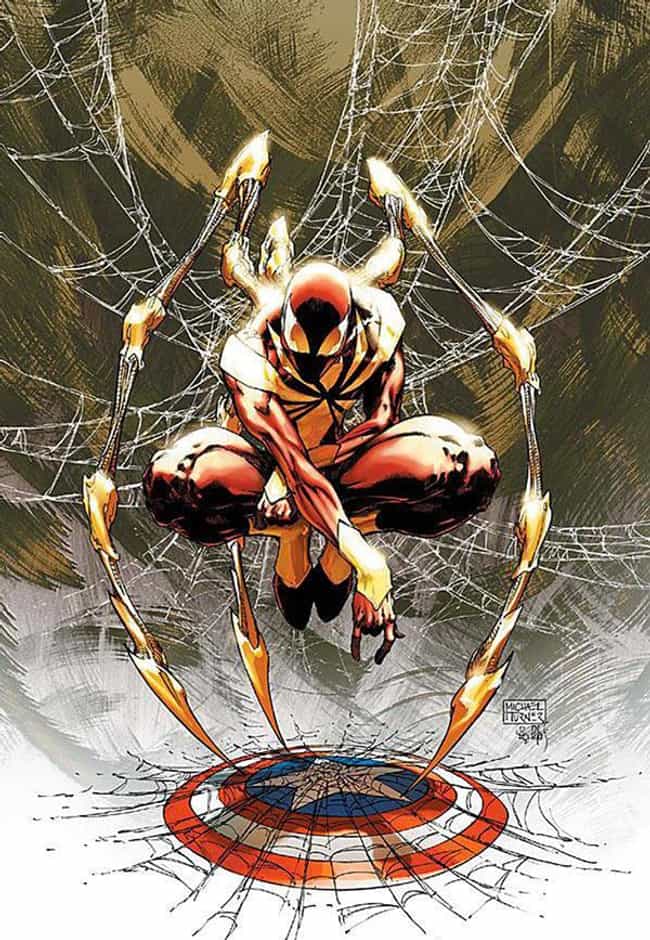 Spider-Man dons a fan-favorite suit during
Civil War
, the Iron Spider suit. A gift from Tony Stark for joining his pro-superhero registration side, the Iron Spider gives Peter Parker a host of new abilities in addition to Spider-Man's already formidable array of abilities including stealth. He abandons the suit when he leaves Tony Stark's side of the war.