Total Nerd
What Happened To All Your Favorite Marvel Comic Book Characters In 2017

It's been a long, strange road for Marvel Comics since they released the generally excellent Secret Wars in 2015, and 2017 was perhaps the rockiest ride yet. While there are plenty great individual titles among the best Marvel Comics of 2017, the publisher has fallen into a strategic rut, and even parted ways with Axel Alonso, their Editor-in-Chief, to close the year out.
Fans can argue if events like those seen in Secret Empire or Venomverse belong among the best Marvel storylines of 2017, but either way it's been an interesting year for your favorite Marvel characters. Below, you'll find a complete guide to what happened to Marvel characters in 2017, looking at all the events, crossovers, and storylines that set the stage for upcoming 2018 comics.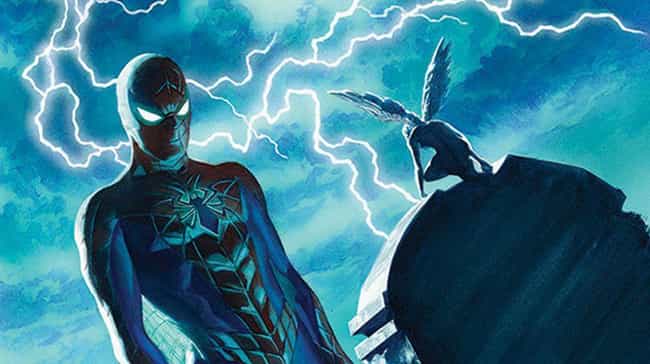 Peter Parker started the year like most of us, with his long-lost clone turning into a super villain and attempting to resurrect everyone Spider-Man's ever loved (and even some of his acquaintances).
That's not to say that everything in his life has been bad. Following the events of the Clone Conspiracy, Spider-Man has been able to continue managing Parker Industries, one of the world's largest and most successful tech conglomerates.
This being Spider-Man, Parker's bad luck was bound to rear its ugly head, and that's exactly what happened during Secret Empire. The Superior Octopus (AKA Otto Octavius after he transported his consciousness into a clone of Peter Parker) decimates Peter's business, and sends him spiraling back to his down-on-his-luck roots.
This is where Spidey stands now. Having lost his company and fortune, he's forced to start all over again at the Daily Bugle. On a lighter note, Pete's lately been exploring a serious relationship with Mockingbird.

see more on Spider-Man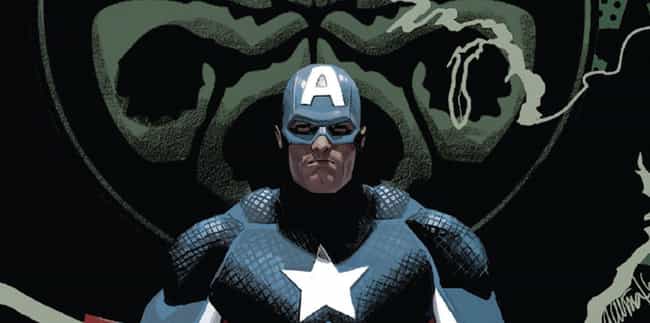 No superhero had a worse 2017 than Steve Rogers, AKA Captain America. There's no easy way to put this, but after it was revealed in 2016 that Steve was a secret Hydra double agent (and always had been), things only got worse. Captain America took over the world as a fascist Hydra Nazi, committing atrocities such as the execution of Rick Jones and Black Widow, as well as decimating the city of Las Vegas.
Sure, at the very tail end of Secret Empire, the good Steve Rogers we know and love came roaring back to fend off his evil duplicate, but his reputation is beyond besmirched. Captain America is currently traveling the US, trying to keep a low profile and discovering what it means to be a hero in a world that fears and hates him.

see more on Captain America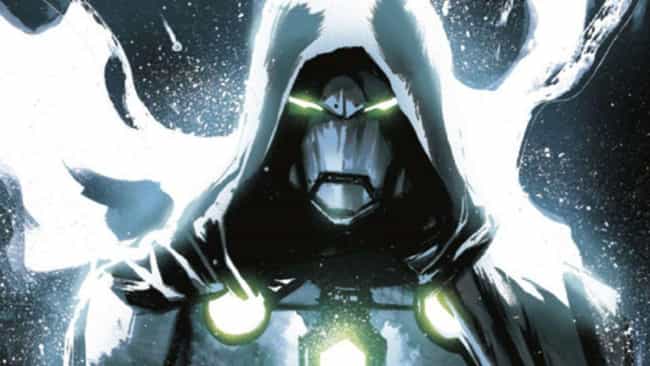 After Captain Marvel sent him into a coma during Civil War 2, Tony's AI consciousness took over, mentoring Riri Williams in her role as Ironheart, and trying to talk a reformed Victor Von Doom out of operating as the Infamous Iron Man.
AI Tony also spent the better part of Secret Empire leading the resistance, and convincing heroes like Sam Wilson, Scott Lang and Bobbi Morse to join him on a quest for cosmic cube fragments. For a man in a coma, Tony Stark was strangely omnipresent throughout Marvel's big 2017 event.
Most recently, Iron Man's Marvel Legacy debut brought Tony out of his coma, setting the stage for the return (assuming you believe for a moment that he was in any way "gone") of the Invincible Iron Man.

see more on Iron Man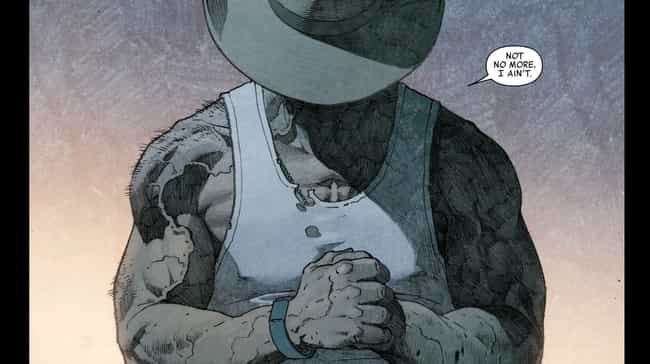 The ol' canucklehead had a pretty good 2017 by virtue of ending the year no longer dead as a doornail. 2014's Death of Wolverine marks the last time Marvel Comics readers have seen the original Wolverine in action.
Although we've had Laura Kinney (AKA X-23, AKA the All-New Wolverine) and Old Man Logan running around filling the Marvel Universe's adamantium quotient, things just aren't the same without this short, hairy member of the X-Men.
The glorious return of Wolverine came in Marvel Legacy #1, and in just the way he would have wanted. You guessed it, Logan rolls up in a beer truck and kills a Frost Giant, all in his first reappearance. Wolverine also seems to have found himself an infinity gem, setting the stage for a surprisingly cosmic role in the coming months.

see more on Wolverine