Entertainment
8 Superheroes That Were Better in Movies Than Comics

Updated June 14, 2019
149.7k views
16 items
Marvel Comics has been making some of the best superheroes since they started in the late 30's. These characters have been household names ever since, but over the years they started to slip, as most things do. Luckily Marvel has been able to make some major changes to these beloved characters with the power of movies.
Marvel Studios has been churning out big Hollywood blockbusters since 2008 and doesn't appear to be slowing down anytime soon. Even when comic book movies seemed dead in the water in 2007, films like Iron Man, Thor, and Captain America breathed new life into the genre and built a framework for many more movies and crossovers to come.
Ranker Comics has put together a list of before and afters that show where the character was early on in the 2000s, right before their Hollywood make-over. Eventually, Marvel Comics got wise to and started polishing up the titles before their big screen debut while others were in serious need of a reboot.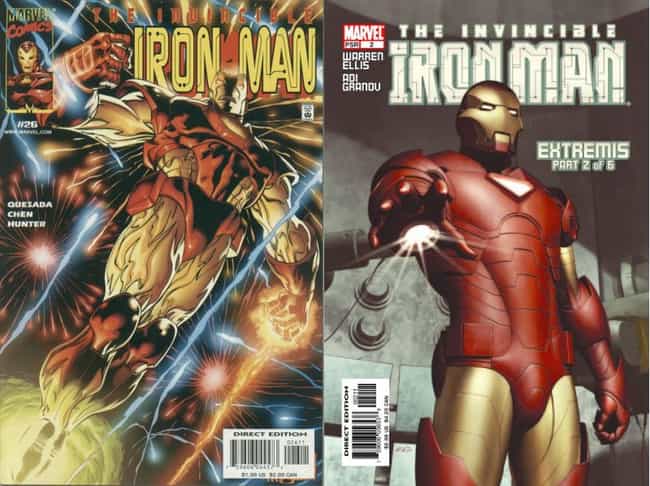 It was a new millennium and no one saw Iron Man coming. The general feeling was that comic book movies were over. Spider-Man and the X-Men had their three movies and now the losers like Fantastic Four: Rise of the Silver Surfer, Ghost Rider, and Elektra were coming out. No one saw Marvel's small potatoes characters like Thor, Captain America, or Iron Man saving the genre at the theater.
In the comics, Tony Stark's
Iron Man armor
actually gained sentience, battled Tony, and in the last moments, replaced his failing heart after another heart attack. Then came 2005's
Extremis
storyline that would be partially adapted in
Iron Man 3
.
Of course, we all know that when 2008's Iron Man, starring Robert Downey Jr. in the titular role, blew the doors right off of Hollywood and garnered two Oscar nominations, the comic book movie world had changed. This had been the most loyal comic adaption seen in decades and proved that even the second or third tier Marvel characters could be profitable.
The film also kick-started the
Marvel Cinematic Universe
- a shared universe that all of their movie characters (except the X-Men, Spider-Man, Fantastic Four and a few others) would share. The perfect portrayal of Tony Stark by RDJ and the possibilities of the shared universe made this one of the most important comic book movies of all time.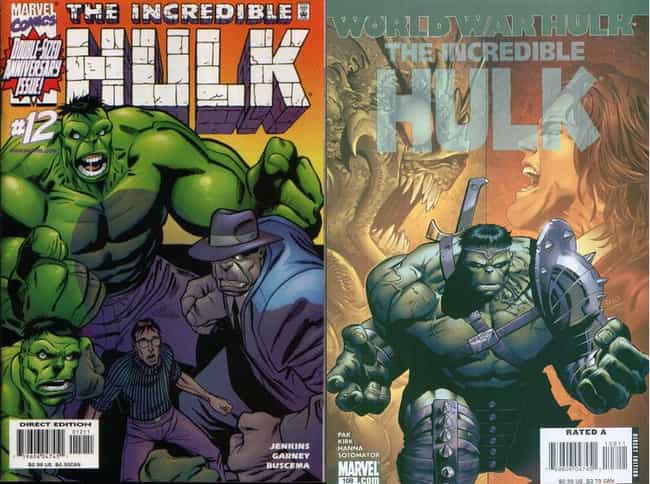 The 2000s saw Hulk doing what Hulk had done for quite a while at that point: wrestle between Banner and the beast. In 2006, the best and brightest in the Marvel Universe got together and decided that it would be better if the Hulk was on another planet.
Let's call it Planet Hulk. Well, Hulk no like. He came back to Earth and wrecked Marvel's heroes in World War Hulk in 2007.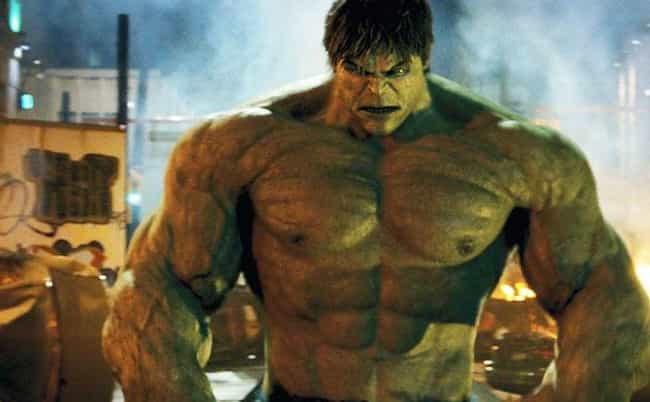 Hulk got his first crack at the silver screen in 2003's Hulk however it was 2008's The Incredible Hulk that brought him into the larger Marvel Cinematic Universe. The movie starred Edward Norton as Bruce Banner and fixed a lot of the first movie's issues with a strong portrayal of Banner and more Hulk Smash.
Disagreements between Norton and the studio left the Hulk's future in limbo until Avengers.