VOTE
The Most Powerful Weapons In The Marvel Universe, Ranked By Destructive Force

66.7k votes
15.8k voters
698k views
14 items
List Rules Vote up the weapon capable of the most damage.
The Marvel Universe is home to a lot of weird, interesting, and impressive gadgets and weapons. The most powerful weapons of Marvel are seldom seen, mostly because they're so omnipotent it becomes difficult for writers to work around their destructive abilities.
For example, if Thor is truly in possession of an all-powerful Necrosword capable of taking down Galactus, then why doesn't he use it all of the time? This is why we see a lot of tame weapons in the Marvel Universe. Many of these weapons are only used in desperate times against the biggest baddies, and the rarity of these weapons from Marvel comics only adds to their intrigue.
There is quite a history of legendary character weapons in comic books, and Marvel is no exception. Not all of the uber-destructive items present in the Marvel Universe are tied to one character in particular, but many are. Marvel has a bevy of well-armed, superpowered individuals ready to show just how mighty their weapons can be.
back to page 1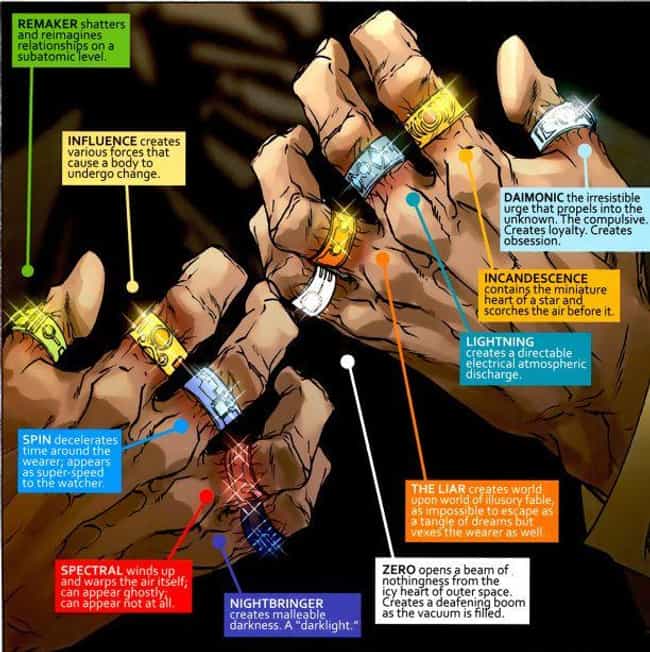 What It Is: Portrayals of the Mandarin have changed over the years (thanks to his origins as a racist stereotype), but his infamous ten rings have remained. The rings, which are worn on all of his digits, were originally assumed to be magic in nature, but were later revealed to be pieces of alien technology.
What It Does: Each of the Mandarin's ten rings has a different power, and many of them are extremely destructive. The rings can blast lightning and wind, channel the vacuums of space, or even affect things at the subatomic level. Whatever it is that needs to be destroyed, chances are at least of the rings can do the job.

Is this the most powerful weapon?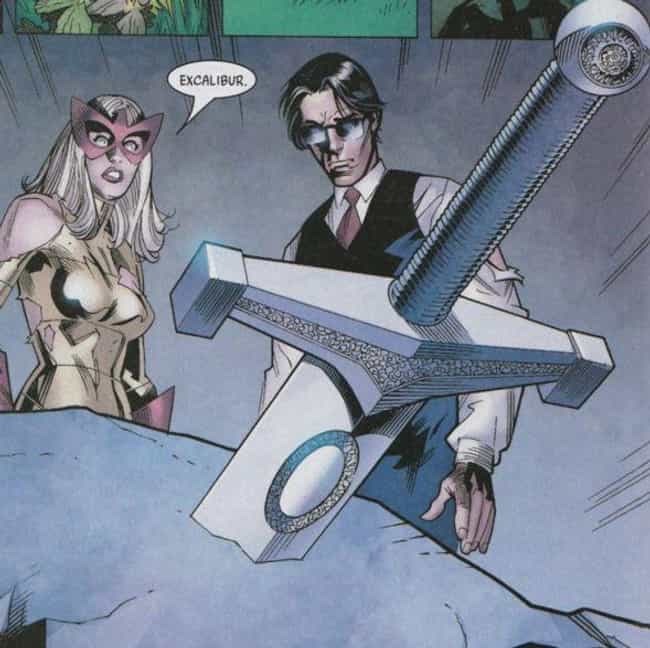 What It Is: Excalibur is the most notable sword in fictional history, both in comics and in other literary works. Excalibur is the sword of the legendary King Arthur. It is often confused with the Sword in the Stone - which Arthur had to draw to prove himself King - but the two are actually different blades. Excalibur is the ultimate weapon, and it has been wielded by a number of British superheroes, like Captain Britain and the Black Knight.
What It Does: Excalibur is as strong as any sword can possibly be. According to legend, the blade is capable of killing anything, no matter how immortal they may be, and it carries all manner of magical abilities with it to boot.

Is this the most powerful weapon?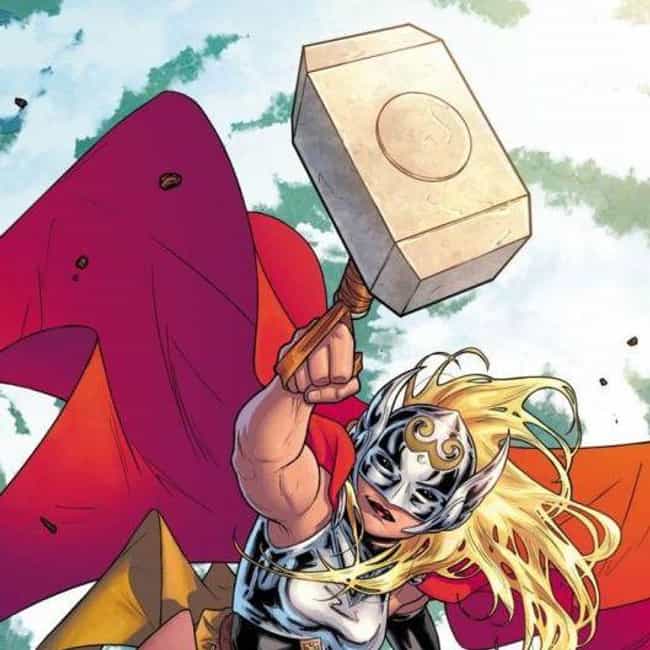 What It Is: Mjolnir, the magic hammer of the Mighty Thor, is probably the best known weapon in the history of Marvel Comics. Made of the mystical metal Uru, Mjolnir is imbued with all sorts of special powers, including the ability to fly, control the weather, and return to its holder's hand when summoned. The hammer's most famous trait is the fact it can only be lifted by those it deems worthy.
What It Does: Mjolnir is incredibly destructive. The hammer produces and controls Cosmic Energy. It is made of an indestructible metal and can be hurled at ridiculous speeds. Very few objects can resist the force of an oncoming Mjolnir.

Is this the most powerful weapon?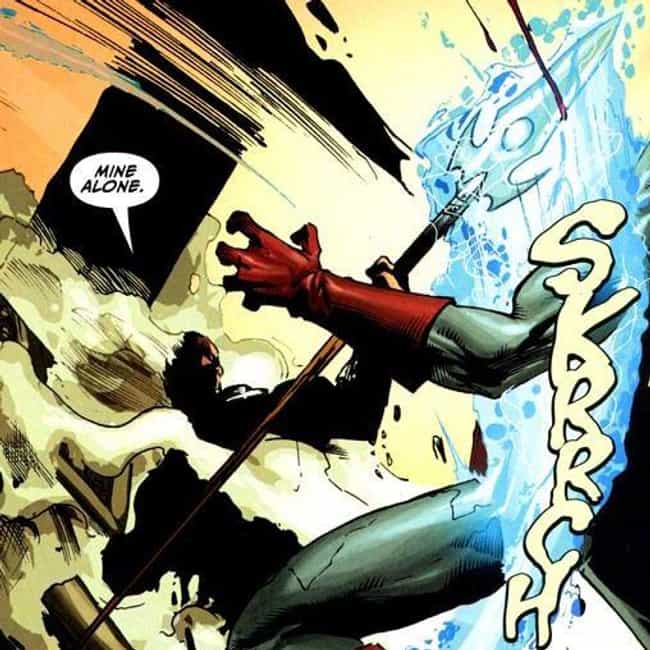 What It Is: Gungnir is to Odin as Mjolnir is to Thor. Odin's spear, like Mjolnir, is made of Uru metal and can return to its wielder's hand when summoned. The spear is meant to only be carried by Odin but during the periods in which Odin has been dead others have picked it up, including a number of mortals.
What It Does: Gungnir is pretty much a sharp and pointy version of Mjolnir, and when thrown, very little in the Marvel Universe can stop it. Even when used for hand-to-hand combat, Gungnir is deadly, as it cleaves through the limbs of superstrong individuals.

Is this the most powerful weapon?