Weird History
Everything That Had To Happen For Mary Queen Of Scots To Be Executed In Front Of 500 People

The life and legacy of Mary, Queen of Scots, remains intriguing more than 400 years after her passing. Her political scheming and personal hardships were colorful enough to inspire several films, including 2018's Mary Queen of Scots, but the fictionalized version can't compete with the actual events leading to her execution.
After becoming Queen of Scotland when she was just days old, Mary was married into the French royal family. Widowed as a teenager and a stranger to her homeland, Mary seized her birthright and actively ruled Scotland from the early 1560s until she was deposed in 1567. Mary's love life was fodder for Protestant naysayers and political rivals alike, and her relationship with her cousin and fellow female monarch, Elizabeth I, was fraught with tension.
During the last two decades of her life, Mary was essentially a prisoner under suspicion of plotting to seize the English throne. As she walked to the scaffold on her final day, she was surrounded by hundreds of spectators, but the number of people who factored into her demise is vast and complicated. Her long road to the block was peppered with machinations and choices that ultimately led to her decapitation in 1587.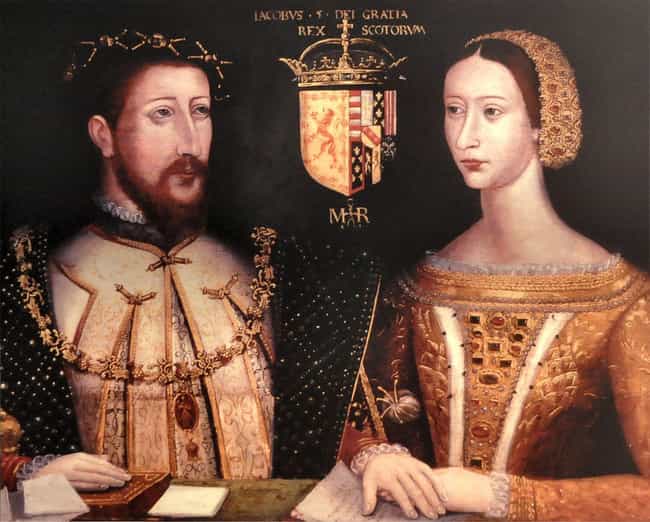 December 14, 1542: Baby Mary Becomes Queen of Scotland Upon The Sudden Passing Of Her Father, King James V
Born on December 8, 1542 (or possibly December 7), Mary was the daughter of King James V of Scotland and his wife and queen consort, Marie de Guise (also known as Mary of Guise and Mary of Lorraine). As the couple's only surviving child (her two older brothers never made it out of infancy), Mary was heir to the throne and became queen when her father succumbed to a sudden illness only six days after her birth. After her father's passing, Scotland was ruled by a series of regents, including her mother, until Mary was of age. However, from a young age, Mary's political affairs were controversial.
At 8 months old, Mary was already betrothed to Prince Edward, the son of King Henry VIII and heir to the English throne, in an effort to calm tensions between England and Scotland. The agreement, however, was called off due to opposition from Scotland's Catholic nobility.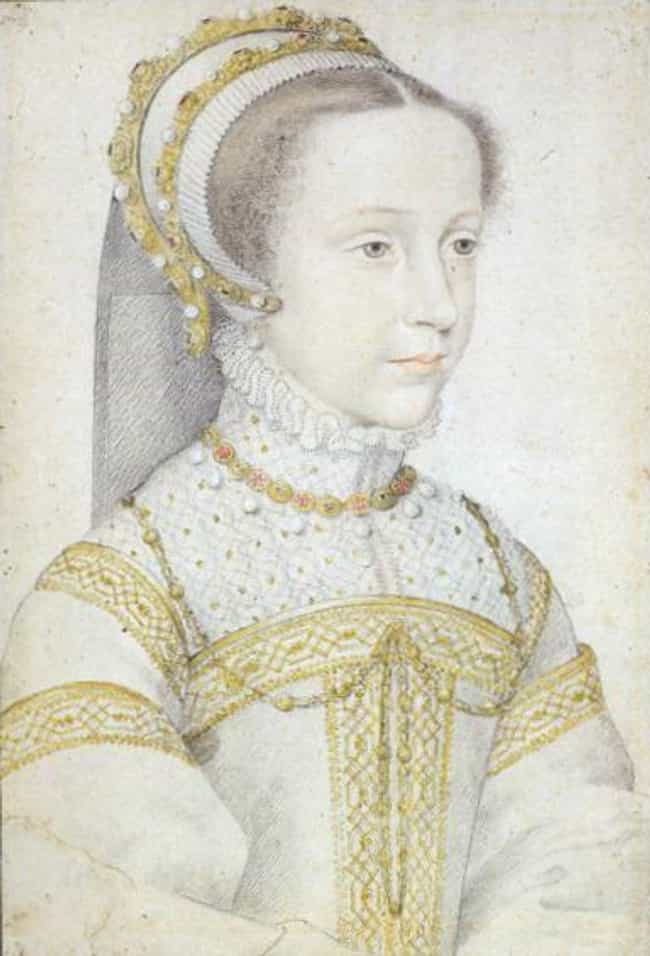 1542-1558: Her Mother Sends Her To France To Ensure A Scottish-French Alliance Through Wedlock
As a young female monarch, Mary was particularly vulnerable. In a country where her father and grandfather had been fighting with Henry VIII for decades, she was even more at risk. As an 8-month-old, Mary was betrothed to Henry VIII's son, Prince Edward, but the agreement never came to fruition.
To maintain Scotland's connections with the French and ensure her daughter's safety, Marie de Guise promised Mary to Francis, the heir to the French throne. To secure the deal, she sent her daughter to be raised in France in 1548.
As a 5-year-old girl, Mary arrived in France surrounded by familiars, including her four best friends, her governess, and her mother. Marie de Guise stayed in France for a year before returning to Scotland to rule as regent. Mary was under the protection of her maternal grandmother Antoinette de Bourbon and her uncles Francis, the second Duke of Guise, and Charles, a cardinal in the Catholic church.
Described by King Henry II as "the most perfect child" he'd ever seen, Mary spent the next 12 years of her life in France. She was "honored and served" at court and was educated alongside French royalty, including Francis, her future husband. The two married in 1558, sealing the Scottish-French alliance.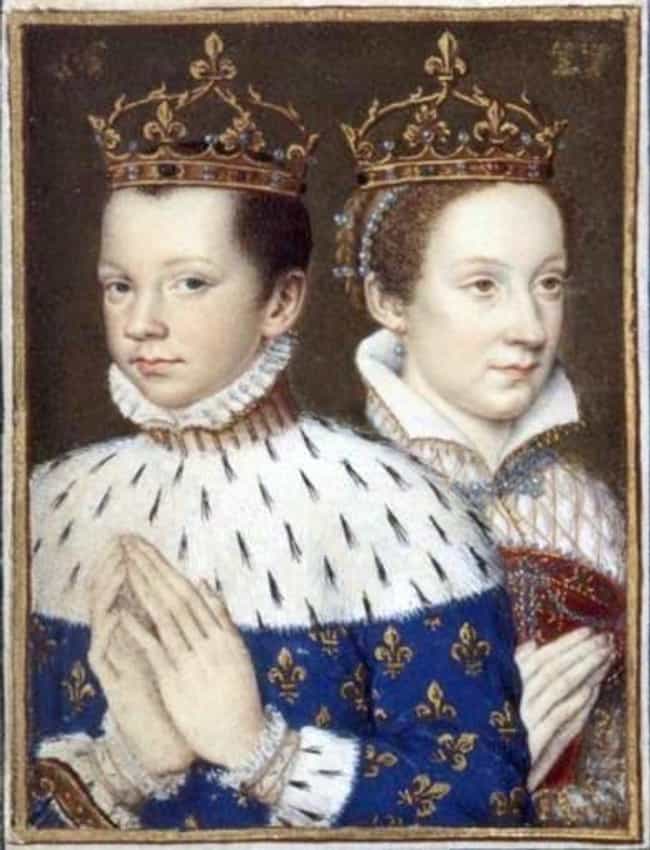 December 5, 1560: Only A Few Short Years After Their Marriage, King Francis II Perishes, And Mary Loses Her Claim To France's Throne
The marriage of Mary and Francis made the young Dauphin the king consort of Scotland. When Francis became King of France in 1559, Mary became the queen consort of France. King Francis II's tenure as monarch was short-lived, however, and he passed suddenly in 1560. After losing both her husband and her mother in the same year, Mary was left with two options: She could seek another marriage or go back to her native Scotland. French royalty returned the Scottish queen to her homeland in 1561.
When Mary arrived in Scotland, she was very much an outsider. As a Catholic in a predominantly Protestant land, she identified more closely with her French upbringing than her Scottish heritage. In spite of this, Mary was well received, pushing neither her religion nor her culture on her subjects. She also developed a tense relationship with her cousin Queen Elizabeth I, who refused to acknowledge Mary as her successor to the English throne.
As a young widow and queen, Mary was pursued by numerous suitors once she returned to Scotland. She ultimately married Henry Stuart, Lord Darnley, in 1565. Darnley was Mary's cousin, and their union strengthened the Stuart claim to the English throne. Mary was very fond of Darnley, a fellow Catholic, but their relationship brought outrage from the Protestant nobility. Mary soon had her own problems with Darnley, who was weak, arrogant, and immature.
Their marriage quickly soured, and Mary became close to her secretary, David Rizzio. A pregnant Mary excluded her husband from her private and royal matters, prompting Darnley to become both suspicious and jealous of his wife's relationship with Rizzio. In 1566, Darnley allegedly played a role in the slaying of the young Italian.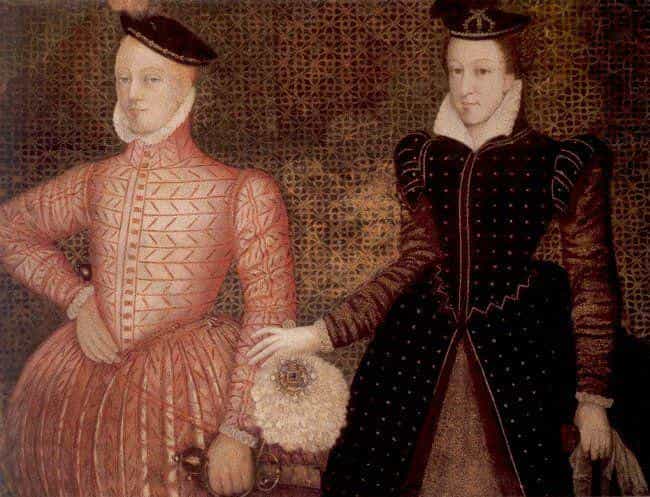 February 10, 1567: Mary Is Widowed A Second Time
Mary gave birth to her son, James, in June 1566. The arrival of an heir did nothing to improve the relationship between Mary and her husband. Darnley went so far as to deny he was the boy's father. Darnley's behavior deteriorated, and Mary became increasingly distraught. Although she explored options for getting out of the marriage, she didn't want to jeopardize the legitimacy of her son or do anything that could damage her reputation.
The exact circumstances surrounding the demise of Darnley remain unknown. After falling ill in February 1567, Darnley decided against recovering in Edinburgh, opting instead to travel to Kirk o' Field. Mary did not accompany her husband and may have even chosen the location for him. This aroused suspicions when an explosion rocked the country home in the early morning hours of February 10. When Darnley's body was discovered in an orchard near the house, however, it showed no signs of damage from the blast. Instead, it appeared Darnley had been strangled. It was clear that foul play was involved.
Mary and James Hepburn, Earl of Bothwell, one of her closest noblemen, were together when the incident took place. Mary's enemies accused the queen and Bothwell of conspiring against Darnley. Bothwell was put on trial for Darnley's slaying in April 1567, but he was found not guilty.