Graveyard Shift
One Was A Psychopath, One Was An Empath: Conjoined Twins Trapped In The Same Body

Updated October 24, 2019
3.2M views
12 items
Conjoined twins have long been the subject of great curiosity due in part to the rarity of the condition. Not to mention, many different ways exist for siblings to become anatomically connected to one another. Fueled by that curiosity, a Soviet physiologist named Pyotr Anokhin - who studied the development and structure of human circulatory and nervous systems - made Masha and Dasha Krivoshlyapova the focus of many of his science experiments - experiments that were conducted for the majority of their lives.
These USSR-approved experiments on conjoined twins subjected the sisters to torture, isolation, and a life greatly lacking in typical human interactions. Adding to the complexity of Masha and Dasha Krivoshlyapova's situation, the sisters had diametrically clashing personalities - one showing the traits of a psychopath and the other an empath.
back to page 1
Dasha Was An Empath Who Longed To Live A Normal Life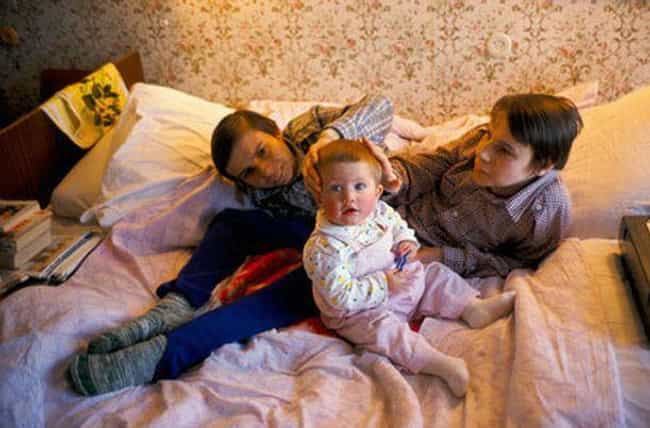 Even when they were children, Dasha was far more compliant and emotionally vibrant than Masha. Experiments that called for cooperation from the girls always showed a marked difference in the sisters' attention spans, motor skill development, and interest in other people.
As a toddler, Dasha was always the first to pass motor coordination tests and complete requested tasks. When asked to squeeze a bulb in response to seeing lights, for instance, Dasha would always react first and keep her mind focused on the task, while Masha was almost always argumentative and distracted.
As they grew older, Dasha continued to seek companionship and romance away from her sister, while Masha would stubbornly push people away.
Masha Was Verbally And Physically Abusive To Her Twin
According to Juliet Butler, a friend of the twins who wrote multiple books about their lives, Masha began beating and abusing Dasha while they were still in institutionalized care. Recounting an incident that occurred when the girls were 11, she told the Ottawa Citizen that Masha beat Dasha until her nose was bleeding, threatening to kill her.
Dasha's only response was to attempt to clean up the blood once her sister fell asleep, in hopes that the hospital staff wouldn't know what was happening.
Dasha Attempted Suicide When The Girls Were 18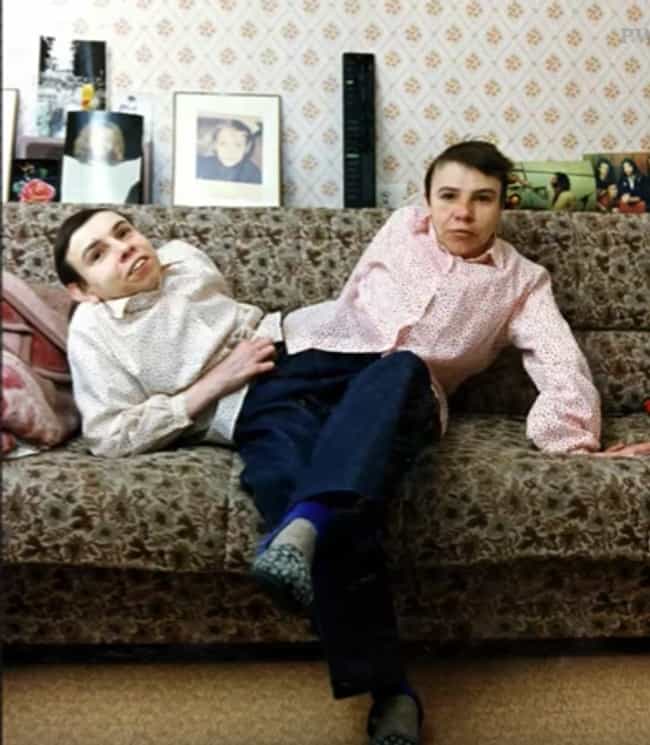 When Dasha fell in love with a fellow student named Slava while attending the School for Invalids, Masha became enraged. As she grew older, Masha had become very controlling and manipulative, pushing people away, lying, and exhibiting other troubling signs of psychopathy.
Masha disapproved of Dasha's relationship with Slava, and would even physically attack him at times. Distressed by her inability to pursue love interests and the violently controlling nature of her sister, Dasha attempted to hang herself at the age of 18.
The Twins Died Within 17 Hours Of One Another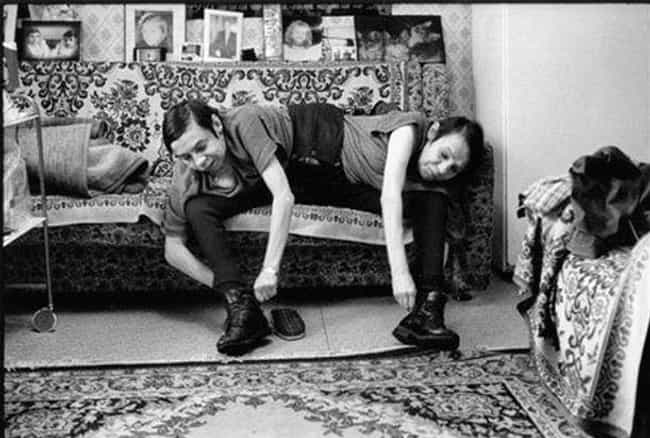 After spending over 53 years together, on April 17, 2003, Masha suffered from a deadly heart attack that left Dasha in a particularly vulnerable state. Unsure of what to do, doctors initially told Dasha that her sister was simply sleeping. "Dasha of course would have known the moment Masha's heart stopped beating," recalled a woman who was a long-time friend of the sisters.
Despite doctors suggesting she be promptly separated from her sister's body, Dasha refused. Within 17 hours, Dasha died from blood poisoning, as her body had been slowly contaminated by the toxins that were being given off by her sister's corpse.