Entertainment
All 'The Masked Singer' Clues For The Season 2 Contestants
Updated January 31, 2020
3.2k views
16 items
UPDATED: Check out the Masked Singer Contestants for season 3 contestants here!
A new season of The Masked Singer brings us new contestants, new clues, and new costumes. The competitive singing show on Fox is based on a Korean series with a similar name and theme. Each week, pairs of the mysteriously masked singers compete head-to-head, and the winner by audience and panelist vote is safe from elimination. The losers of the face-offs then are voted on to see who will continue to the next week and who will be unmasked. The Season 2 contestants on The Masked Singer have earned 69 Emmy Award nominations, 42 Grammy Award nominations, 22 Broadway shows, and three New York Times bestsellers. Two have been named Time magazine's Most Influential People.
As amazing and skilled as all the competitors are, guessing who is under the mask is one of the best parts of the show. Competitors on The Masked Singer drop clues to their identities, from their costumes to what they tell the judges - even the songs they pick. We've compiled a list of the remaining Masked Singer competitors and all the clues we can find. Each clue is accompanied by links to Ranker lists that can help you guess who are all the masked singers.
All the competitors for The Masked Singer Season 2 are listed, in alphabetical order, from the Black Widow to the Tree, and every Egg and Thingamajig in between.
In order of elimination, the revealed Masked Singer competitors were:
Egg: Johnny Weir, revealed Week 1
Ice Cream: Tyler "Ninja" Blevins, revealed Week 1
Panda: Laila Ali, revealed Week 2
Eagle: Dr. Drew Pinsky, revealed Week 3
Skeleton: Paul Shaffer, revealed Week 4
Penguin: Sherri Shepherd, revealed Week 5
Black Widow: Raven-Symoné, revealed Week 5
Ladybug: Kelly Osbourne, revealed Week 6
Flower: Patti LaBelle, revealed Week 7
Butterfly: Michelle Williams, revealed Week 8
Tree: Ana Gasteyer, revealed Week 9
Thingamajig: Victor Oladipo, revealed Week 9
Leopard: Seal, revealed Week 9
Flamingo: Adrienne Bailon, revealed in Week 10 season finale
Rottweiler: Chris Daughtry, revealed in Week 10 season finale
Fox: Wayne Brady, revealed in Week 10 season finale as winner of the Golden Mask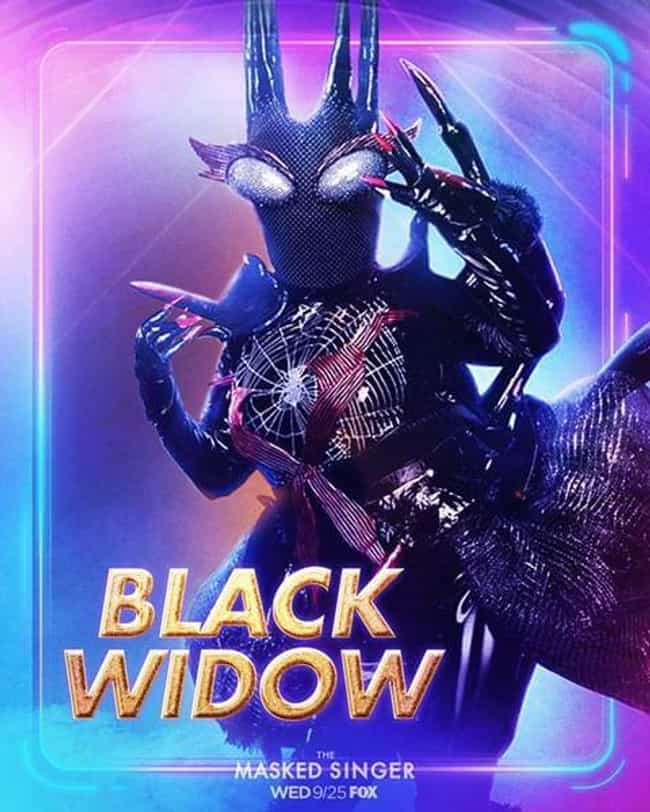 Unmasked Week 5, November 6: Raven-Symoné
I'm here to call my way to the top and spin a web around the competition.
Clues:
"Whether it's a cozy den in Memphis or a bungalow in Bel-Air," says you have to find things that "spark joy."
"This hot homemaker is going to keep you on your toes."
Her lair appears to have a platinum album framed on the wall.
"I've been packaged my entire life, and after years of living in the public eye, you're in my house now."
Says she "never went to prom," but "pretended to."
Says "spiders shouldn't ride hoverboards."
"If the other singers aren't scared of spiders, just wait until they hear my voice." Later, she does a performance of Carrie Underwood's "Before He Cheats."
Shows a painting of a peach.
"You'll find I'm a little edgier, darker and more alien than you know me to be," and shows a crystal ball, crystals, and tarot cards.
Age: 33
Birthplace: Atlanta, Georgia, United States of America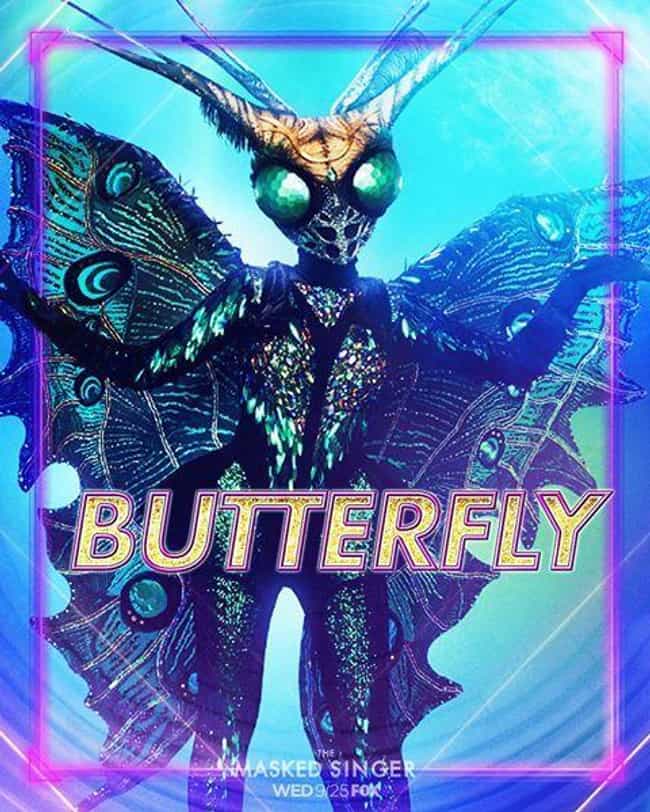 Unmasked Week 8, December 4: Michelle Williams
Are you ready to feel the butterfly effect?
Clues:
We're shown a Playbill with an ancient pyramid image for an unnamed play.
She pulls out a forensics kit and says, "I once had the chance to choose life, or death!"
"I was good in school, but a rebel outside of school... and I got a butterfly tattoo."
"At the height of my career, I had everyone saying my name. But when I tried to spread my wings, I lost flight… It led to break-ups, breakdowns, and hibernation."
Has been heard with both a British and Southern accent.
Says "I just pray I don't fall over," emphasizing "pray." Later says, "I've got a lot of soul in these wings."
Shown with Big Ben and the London skyline reflected in her eye.
"Admit I'm powerless."
Age: 38
Birthplace: Rockford, Illinois, United States of America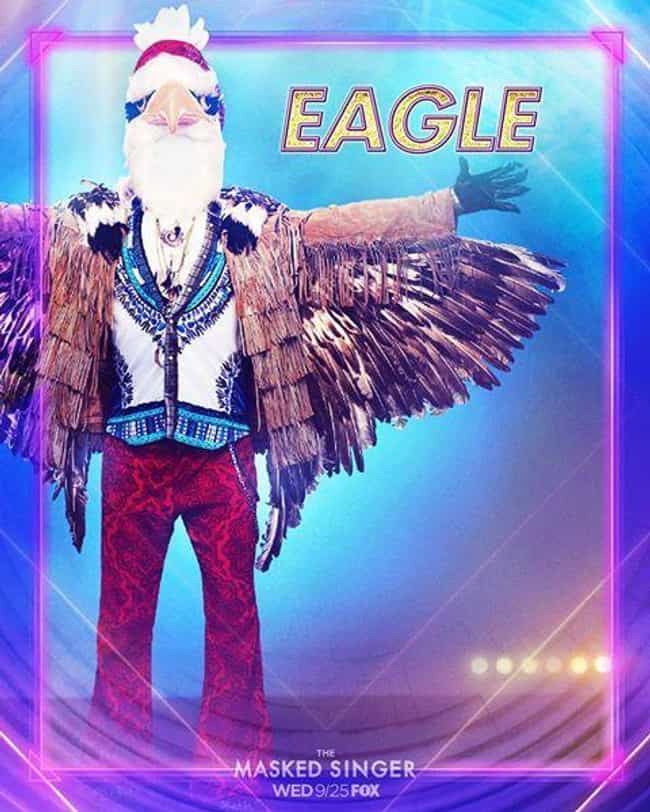 Unmasked Week 3, October 9: Dr. Drew Pinsky
If you know an eagle's body temperature, you may be hot on my trail.
Clues:
Says the competition will "be saluting me."
Says he listens to other people's stories and problems and can "see things others can't from miles away."
Has had a health scare.
Age: 60
Birthplace: Pasadena, California, United States of America
Unmasked Week 1, September 25: Johnny Weir
[The other competitors will be] fried, scrambled, poached... you know, all the egg puns.
Clues:
"As my mom always told me, life has an expiration date. So always work hard, to the first and last vowels of the alphabet." (A and U or A and Y)
"You might FIGURE that coming to The Masked Singer is a bit of a LEAP for me. But after years of being on top of the pyramid, I'm here to join the ranks of the most versatile entertainers of our time."
"I'm always egg-stra, and I do enjoy a good sparkle."
Age: 34
Birthplace: Coatesville, Pennsylvania, United States of America