Entertainment
Behind-The-Scenes Stories From The 'MasterChef' Franchise

Cooking and competing - on TV, anyway - go together like pancakes and syrup, or pasta and cheese, and the creators of the MasterChef franchise are indeed masters of this form of reality TV. Both MasterChef and MasterChef Junior have taken center stage as two of the top cooking competitions on television, and you might be curious about what happens behind the scenes in the making of MasterChef and how "real" the shows and their contestants are.
Is the final cut viewers see on television an accurate depiction of what the contestants actually go through, or is part of it staged? If you're a fan of reality TV, you probably already know that much of what you see is set up in advance, but how much of MasterChef fits that description? Behind-the-scenes stories offer a glimpse into a franchise fans have been sampling with relish for years.
back to page 1
Contestants Go To Cooking Classes To Make Sure They Don't Mess Up Challenges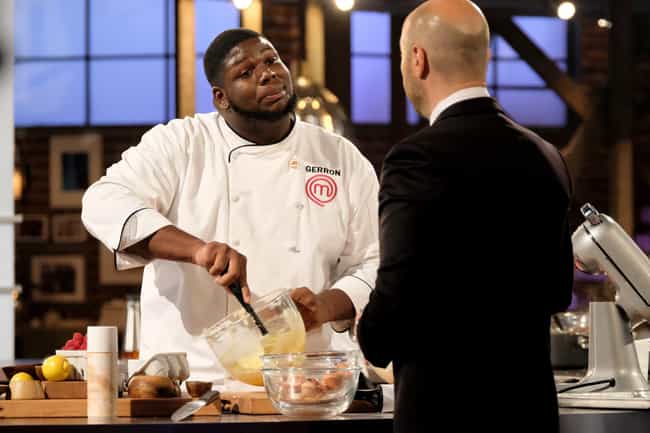 Putting a home cook in a cooking competition where they are expected to create everything from scratch is the premise of MasterChef, but if you know anything about cooking, it's that you don't know everything about cooking. That's true for most people, which is why the contestants get some instruction before taking part in a challenge. According to one former contestant:
The entire show is not at all how it seems. Each home cook is given professional training before the challenges to ensure they can cook something decent when they start recording. They don't want the contestants talking about it because people are under the impression that the challenges are totally spontaneous, but this is absolutely untrue. They are cooking up a lie.
Apparently, contestants receive cooking instruction for components they may not already know how to make. For one baking challenge, they were taught how to make cobbler, pastry cream, sponge cake, pie crusts, shortbread, and more.
The producers would prefer this information be kept secret because it hurts the illusion the show creates, but after the information leaked, they commented that MasterChef "has never made any secret of the practice where, prior to certain specialist challenges, contestants have been given access to training and relevant reference materials. We have discussed this openly and publicly."
Kids Go To School On The Set Of 'MasterChef Junior'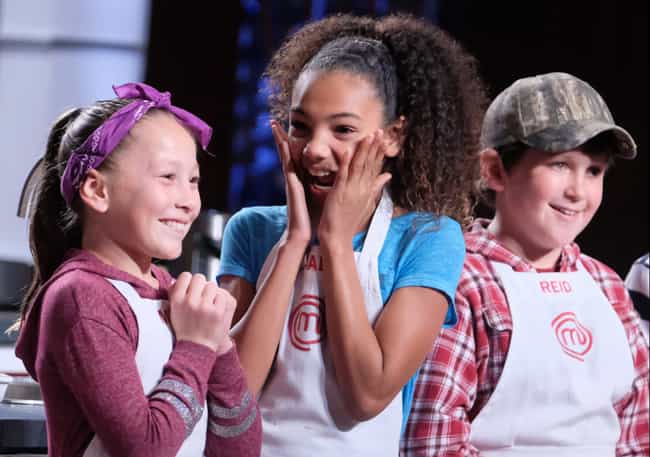 Child actors still have to go to school, and many have tutors helping them on the set, but what about kids on reality cooking competitions, who aren't actors? They have to follow the same rules.
According to MasterChef Junior producer Sandee Birdsong, the show brings teachers to the studio: "[I]'s not just competition; you also have to have your school that day. It's not like, 'Hey, I'm on this show and there's a break from reality.'"
Contestants Can't Use Recipes During Filming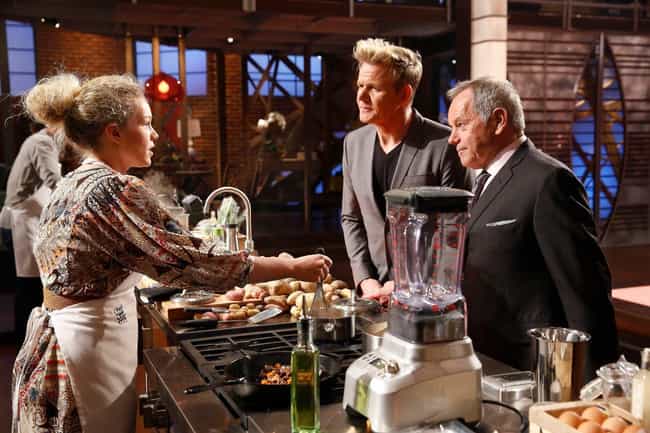 Contestants aren't allowed to look at a recipe during challenges, which means they have to memorize everything. Judges often comment on the risks of trying something new and untested: the chefs don't have anything to reference once they get started. One former contestant commented on how stressful it is without a recipe to fall back on:
It's scary. There are moments when you're like, "Oh my god, it worked!" I don't know any other way to explain it other than that it is amazing what the human brain can remember when you're under pressure... I spent a lot of time preparing before I left. I basically put myself through a mini culinary boot camp where I made flash cards and memorized recipes. I quizzed myself all the time. I still have my notecard box with all of them.
Food The Judges Taste Is Often Cold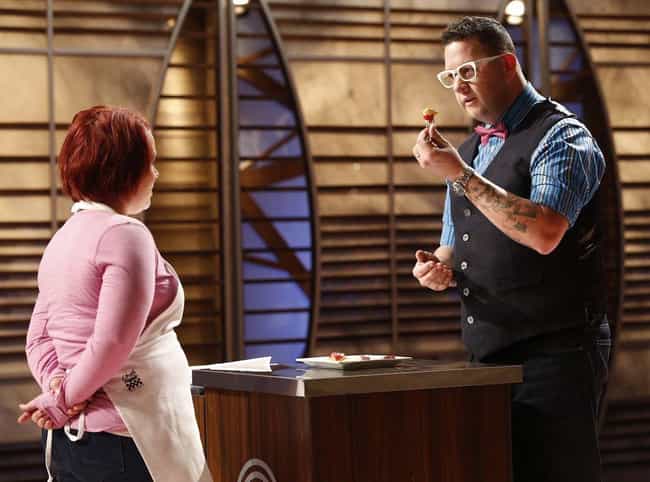 A lot of foods taste better when served hot, but by the time the dishes are presented to the judges, they are often very cold. That doesn't mean they are making a decision based on unappetizingly chilly food, however.
Judge George Calombaris from MasterChef Australia spoke about the food temperatures in an interview with Daily Mail Australia:
It has always been cold and it always will be cold, but we taste everything hot off camera. So at the end of the cook, you [viewers] don't see that - no one sees that apart from the three of us and the executive producer. We will go around the room and the three of us will taste everything hot out of their [the contestants'] pot. It looks [great] on TV but it takes time to film. So when you see us tasting at the end - it's cold but I've already made the decision. I already know what it tastes like.