movie quotes

9 Best Masterminds Movie Quotes & Lines (2016)

180 votes
131 voters
12.2k views
Follow
Embed
List Rules Vote for your favorite Masterminds movie quotes!
Masterminds movie quotes bring the laughs to the comedy movie about an unlikely pawn who pulls off one of the biggest cash heists ever. Based on the true story of the 1997 Loomis Fargo robbery, the film was directed by Jared Hess and written by Chris Bowman, Hubbel Palmer and Emily Spivey. Pushed back from a 2015 release date, Masterminds opened in theaters on September 30, 2016.
In Masterminds, David Ghantt (Zach Galifianakis) is a mild-mannered night guard for the armored car company Loomis. Though he's dreamed of an adventurous life, he settled for a boring life with few moments of excitement. But this all changes when David meets the beautiful blonde Kelly (Kristen Wiig), who, along with Steve (Owen Wilson), convinces David to steal $17 million from Loomis.
As David is living his dreams as a millionaire, albeit one on the run from the law for the robbery, it doesn't take long for Steve to cross David. Steve bails with the money, leaves David to take the fall and even hires slightly unstable hit man Mike (Jason Sudeikis) to kill off David. This doesn't please David, who must embrace that adventurous spirit to see vengeance against Steve.
Masterminds movie quotes also feature lines from other costars, including Kate McKinnon and Leslie Jones. If these quotes don't make you laugh, check out quotes from other September 2016 films such as Deepwater Horizon, Miss Peregrine's Home for Peculiar Children, Goat, and The Dressmaker.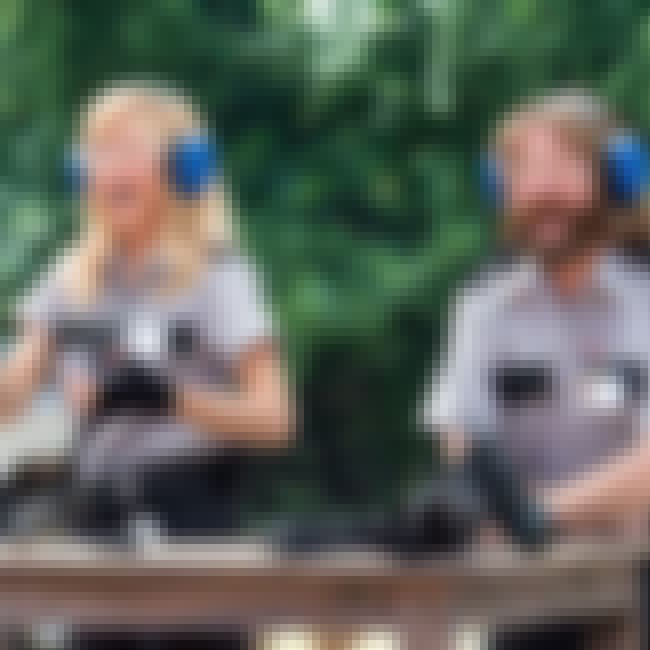 Kelly: What would you do with a million dollars?
David: Probably start my own business, maybe be a bounty hunter.
Kelly: Nice!
David: You know, put a cap in their ass. Ow! Oh, that burns!
Kelly: Oh my gosh! David, let me see! That bullet just went straight between your cheeks!
David: Yeah, it feels like it just grazed my biscuits, right there, betwixt 'em.
At the shooting range, David and Kelly discuss what they'd do with a million dollars in these Masterminds movie quotes. Well, they were discussing it, until David accidentally discharges his weapon in his pants.
Destined for a Life of Adventure
David: My name is David Ghantt. I always felt I was destined for a life of adventure. It didn't quite pan out that way. Then one day I met Miss Kelly Campbell.
David explains his life and a bit of the plot of the film in this Masterminds movie quote. He always wanted a life of adventure, but settled for much less, at least until he met Miss Kelly Campbell.
Who Y'all Want Me to Kill?
Mike: So, who y'all want me to kill?
Steve: Whoa! Not now, not in front of...
Mike: Is it one of them?
Steve: No
Michelle: Boys, go upstairs right now.
Mike: See y'all in a little bit.
To get rid of David, Steve hires hit man Mike. Mike, however, show's he's a bit eager to kill as he wonders if the job is meant for Mike's two young boys, who are also sitting in on the conversation.
Kelly: David?
David: Yeah, I'm right here sugar bush. Don't you worry about a thing.
Kelly: Ooh
David: Lord, that's a cheap door.
Kelly: You gotta give me a three count next time.
...
David: Brace your boobies.
Kelly: What?
David: Sometimes the only way out is through.
David rescues Kelly from a locked room in these Masterminds movie quotes. Too bad his plan of escape through a locked metal gate does not work out as successfully.