movie quotes

Maze Runner: The Scorch Trials Movie Quotes

55 votes
31 voters
2.6k views
9 items
Follow
Embed
Maze Runner: The Scorch Trials movie quotes brings a second installment of the Maze Runner film series to theaters. The science fiction action film, based on the James Dashner novel, was adapted into a screenplay by T.S. Nowlin and directed by Wes Ball. Maze Runner: The Scorch Trials opened in theaters on September 18, 2015.
In Maze Runner: The Scorch Trials, Thomas (Dylan O'Brien), Newt (Thomas Brodie-Sangster), Minho (Ki Hong Lee) and the others are picked up in a helicopter immediately after escaping from the maze in the first film. They think they are taken to a facility operated by rebels, designed for kids like themselves who have left the clutches of W.C.K.D., the mysterious organization that Thomas and others just escaped and keep them quarantined from a brutal Flash virus that lurks outside.
But it doesn't take long for the team to learn that Janson (Aidan Gillen) and others operating the facility are not allies, rather W.C.K.D. members themselves. Knowing they must escape this facility, Thomas's team must cross through the Scorch, a wasteland full of the Flash virus and miles of desert, which is far from an easy task.
Maze Runner: The Scorch Trials
hits theaters already showing movies such as
Everest
,
Black Mass
,
The Perfect Guy
, and
The Visit
.
Thomas: There's something inside of us that W.C.K.D. wants. It's why we can't let them find us. You guys don't have to come with me, but I know we can make it.
In a pre-game speech to his team, Thomas urges his allies to go along with him on the dangerous journey through the Scorch. In his view, they have no other option. Thankfully for him, the team agrees.
Should this be higher or lower?
Thomas: Where are they taking her? These people are hiding something. They're not who they say they are.
Newt: Thomas, what did you see?
Thomas: We never escaped. It's W.C.K.D. It's all just been part of their plan.
Thomas learns that the facility they thought was operated by allies, is actually operated by W.C.K.D., the mysterious organization that put them in the maze to begin with. They are not free, as they thought, rather in the second phase of their attempted escape.
Should this be higher or lower?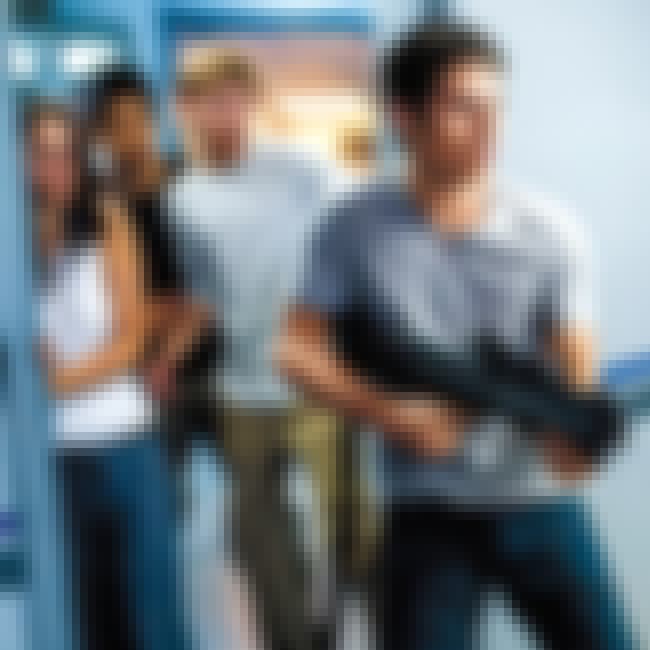 Newt: A lot of our friends died so we can get this far so we can't give up.
Newt gives the team a few words of encouragement as they journey across the Scorch. For as far as they've come, they cannot turn back now.

Should this be higher or lower?
Facility is Designed to Keep You Safe
Janson: The world outside's hanging on by a very thin thread. There's only a matter of time before the flare virus wipes the rest of us out. This entire facility is designed to keep you safe.
As Thomas and his crew are welcomed into a facility they believe is full of kids in the same situation as they are, run by the rebels, Janson gives them the tour. As Janson explains, they need to stay in the facility so they are not infected by a horrible flare virus.
Should this be higher or lower?