Drama

McFarland, USA Movie Quotes

284 votes
143 voters
18.6k views
12 items
McFarland, USA movie quotes tell the true story of the 1987 McFarland High School cross country team. The sports drama was written by Christopher Cleveland, Bettina Gilois and Grant Thompson. Directed by Niki Caro, McFarland, USA opened in theaters on February 20, 2015.
In McFarland, USA, Jim White (Kevin Costner) takes a job as the physical education teacher at a predominantly Latino high school in McFarland, California. While he struggles with racial barriers which prevent him from truly connecting with the students, he does notice that they have a remarkable work ethic, going from school to working in the fields to running home, and an astounding athletic ability to run, which gives him an idea.
Coach White starts the school's first cross country running team and trains them for the state championship. While they have no experience and little funding, especially in comparison to nearby affluent schools, they do have the drive and the motivation to work hard for their goals, which might be better than winning all together.
Maria Bello, Morgan Saylor and Carlos Pratts co-star in the film which opens alongside other February 2015 movies such as
Hot Tub Time Machine 2,
The DUFF,
Kingsmen: The Secret Service,
and
Fifty Shades of Grey.
Jim White: "I'll be honest with you. The odds are stacked against us. You guys are super human. There's nothing you can't do with that kind of strength, with that kind of heart."
Before a competition, Coach White gives the runners a pep talk. He knows they are the underdogs but urges them to not let that bother them.
Should this be higher or lower?
Victor Puentes: "Danny Diaz?"
David Diaz: "Hey, we needed seven."
Victor Puentes: "Yeah, seven runners, not six runners and Danny Diaz."
Jim White: "Hey, Danny's our anchor."
Victor Puentes: "Yeah, and he'll drag our ass down."
Jim White: "All right, knock it off, Puentes. Let's see if those legs work as fast as your mouth. Elmo Bridge and back, go! Go!"
Jim White: "Hey, I mean it. You're my anchor, Danny, and not because you're fat. You are a little fat, okay, so you better lose some weight."
Danny: "So, why am I running?"
Jim White: "Cause you're going to hold this team straight. If I lose you, I'll lose your brothers. You're important, Diaz. Let's go."
Coach White explains to Danny his very important part on the team. Danny might not be the fastest runner in the bunch, but he is the glue that holds the team together, which is equally as vital.
Should this be higher or lower?
Nothing American Dream About This Place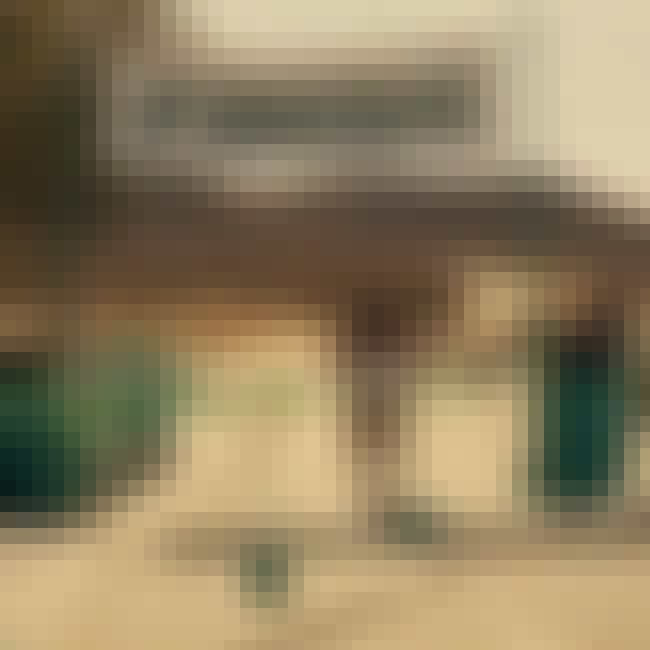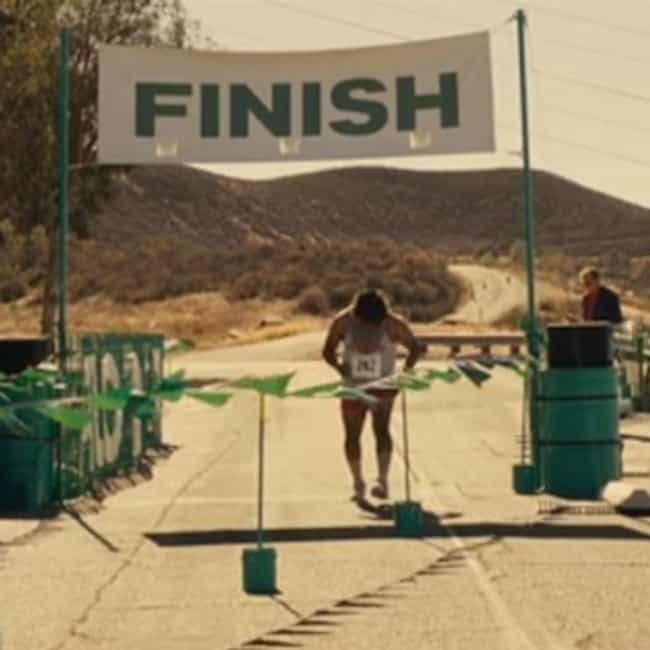 Thomas: "No one stays in McFarland unless they have to. There ain't nothing American dream about this place."
Thomas breaks things down for Coach White. The town of McFarland isn't what they dreamt about when they thought about America and no one stays there by choice for this very reason.

Should this be higher or lower?
I'd Like to Ask Your Father Something
Jim White: "Can I give you a hand with those tubs. I'm saying, can I help you out?"
Señor Diaz: "No, gracias"
Jim White: "David, I'd like you to ask your father something for me."
David: "Yeah"
Jim White: "You know what, just tell him, just tell him it was an honor to be invited into his home."
David: "Dad, he said it was an honor to be invited into your home."
Señor Diaz: "Tell him I say thanks."
Jim White: "I'm sorry, I thought you..."
Señor Diaz: "I get by."
Jim White: "Thank you for your hospitality."
Coach White mistakenly thinks that Señor Diaz doesn't speak English and asks David to translate. David does just that.
Should this be higher or lower?