Raelyn Giansanti
Updated February 5, 2021
19.7k votes
4.1k voters
323.3k views
17 items
List RulesVote up the best fan theories.
It's tough to be a Marvel fan after Endgame. With the MCU on a temporary hold, fans are rehashing the past events of Earth's Mightiest Heroes and coming up with fresh fan theories. These mind-blowing theories about MCU villains like Loki and Red Skull are not only plausible, but a ton of fun. 
If you've ever wondered if Thanos has a back up plan, you're not alone. Browse below and vote up the best fan theories about MCU villains!
Photo: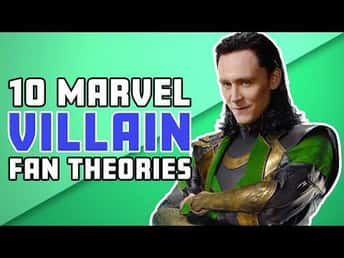 Thanos Used Calculated Moves To Subdue The Hulk

From Redditor u/mybustersword:

It involves martial arts and skill, as well as knowledge of anatomy, the Hulk, and how his strength works. If Thanos is aware of Hulk as a being that gets stronger with anger, Thanos knows he has to interrupt that process internally. The Avengers know it as well, which is why they try to calm him down with soft talk.

Thanos accomplishes this with targeted strikes. If you notice re-watching the first fight scene, Thanos' first strike is to Hulk's neck. In fact, the next few strikes are to his neck and chin. These areas are vital and attacks to these areas disrupt the flow of oxygen by restricting the ability to breathe, and disorient the brain by concussive force. Thanos' next attacks are to Hulks kidneys. Boxers and MMA fighters report on the effects of kidney strikes as debilitating and even paralyzing.

Each shot by Thanos is specifically calculated to immobilize Hulk, impact his internal organs and his adrenal glands, slow his ability to think and mentally stun him. Hulk get mad if he can't think, and Thanos knows this. His attacks are fast and in quick succession, allowing him to take Hulk by surprise and strike in just the right spots to incapacitate him.