Entertainment
Me Before You Movie Quotes

Updated November 6, 2017
162 votes
97 voters
9.6k views
8 items
Me Before You movie quotes tell the story of caregiver who forms a bond with a paralyzed man and both of their lives change forever as a result. The romantic drama was directed by Thea Sharrock using a screenplay Jojo Moyes adapted from her book of the same name. Me Before You opened in theaters in the United States on June 3, 2016.
In Me Before You, Louisa "Lou" Clark (Emilia Clarke) is a small town girl who can't seem to find a job that she can keep. Out of options, she agrees to take a recently opened position as a caregiver and companion to a recently paralyzed man. Lou soon learns that while the position is to care for affluent banker Will Traynor (Sam Claflin), Will is dealing with more than a physical condition. He's lost hope about his life in general.
On the urging of Will's parents (Janet McTeer and Charles Dance) and her family members (including Jenna Coleman, Brendan Coyle and Samantha Spiro), Lou tries to show Will all o the good things in life that he can still enjoy. The two form a romantic relationship and things appear to be moving in a positive direction but that comes into question when the six-month anniversary of his accident arrives, a time he agreed he would wait for before deciding if he will compassionately end his life or continue.
Me Before You
is just one of several summer 2016 movies along with
Popstar: Never Stop Never Stopping
,
Teenage Mutant Ninja Turtles: Out of the Shadows
,
Alice Through the Looking Glass
and
X-Men: Apocalypse
.
Only Thing That Makes Me Want to Get Up in the Morning
Will: You would have never let those breasts so near to me if I wasn't in a wheelchair.
Lou: Yeah, well, you never would have been looking at these breasts if you hadn't been in a wheelchair.
Will: What? Of course I would have.
Lou: No, you wouldn't. You would have been too busy looking at the leggy blondes, the ones you can smell an expense account at 40 pages and, anyway, I would have been over there serving the drinks, one of the invisibles. Am I right?
Will: Yes, but in my defense, I was an ass.
Lou: Yep!
Will: Do you know something, Clark? You are pretty much the only thing that makes me want to get up in the morning.
Lou: Then let's go somewhere, anywhere in the world just you and me. What do you say? Say yes, Will, come on.
Will: Okay
Regardless if they would have met in their previous lives, something brought Lou and Will together and both of their lives have changed for the better. She makes him happy and this inspires her to push him further out of his comfort zone.
Should this be higher or lower?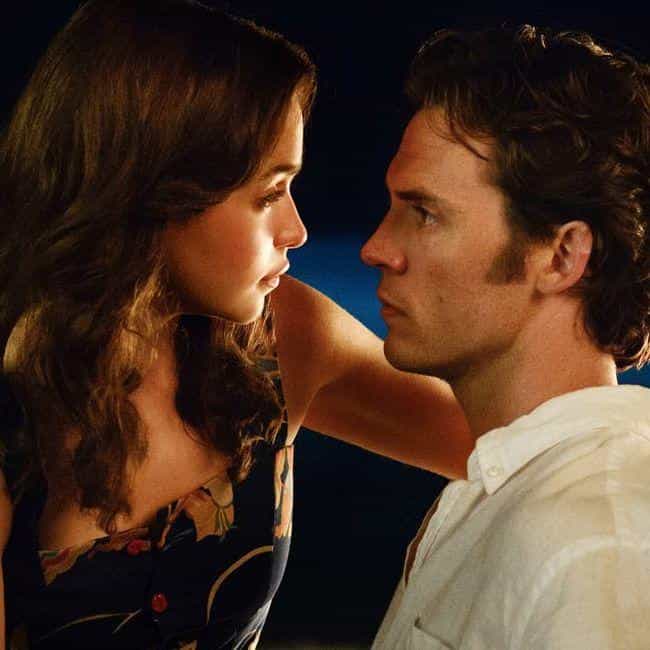 Will: Interesting choice of footwear
Lou: What do you mean by that?
Will: That can't be from around here.
Lou: Why not?
Will: This is the kind of place people come to when they've got tired of actually living.
Lou: I'm happy here.
Will: Well, you shouldn't be. You only get one life. It's actually your duty to live it as fully as possible.
Will sees his town as a depressing one where those with no hope in life go to suffer. While Lou says she is happy there, he urges her to widen her horizons and live life as much as she can.
Should this be higher or lower?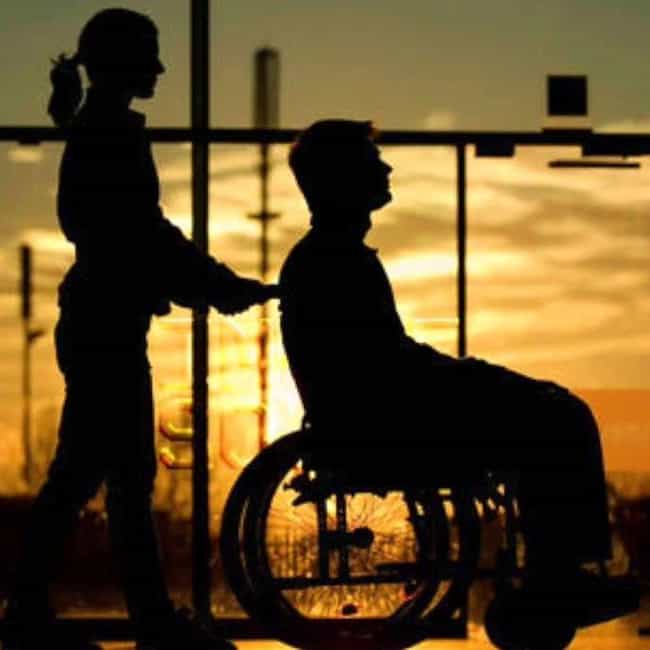 I Promised My Parents Six Months
Will: I promised my parents six months and that's what I've give them.
Lou: That was before me.
...
Nathan: I want him to live, but only if he wants to live.
...
Lou: I can't just let this happen.
Bernard: You can't change who people are.
Lou: Then what can you do?
Bernard: You love them.
Will explains that he made a deal with his parents to live for six months, after which he would decide if he'd peacefully end his life. This out is devastating to Will's family and Lou, but in the end, it's his decision alone.
Should this be higher or lower?
Will: When I was a kid, this used to be my favorite place in the whole world.
Lou: I think this would still be my favorite spot.
Will: That's because you haven't been anywhere.
Lou: Oh, so where's better than this then?
Will: Paris, Place Dauphine, right by the Pont Neuf. If I shut my eyes now, I know exactly how it feels to be in that little square.
Lou: So let's go! We could get on the Eurostar right now.
Will: You don't get it, Clark. I want to be in Paris as me, the old me.
Will and Lou discuss the beauty of the nearby landscape, though it isn't as loved by Will as his favorite place in Paris. While Lou urges them to visit that Paris spot, Will doesn't want to go in his current state, rather who he was before the accident.
Should this be higher or lower?