Canada
Meanwhile in Canada . . .

Canada is a magical place. Anyone who has ever been to Canada will tell you that. From green forests to frozen tundras, makeshift hockey rinks to pro wrestling shows and beyond this, sprawling neighbor to the north is simply wonderful. But even with all of its wonders, Canada is actually pretty hilarious. To prove it, here is an assortment of Canada memes, Canada jokes, and Canada pictures for you to gawk at.
Here assembled is a collection of Canadian pictures that really show a great side of Canada that you might not otherwise see. Mostly because it's covered in snow and visibility is very limited.
Without further ado, get ready to sled through the snow with your trusty team of Malamutes, casually hang out with wildlife, and do all of the other blatantly Canadian stuff that is on this list.!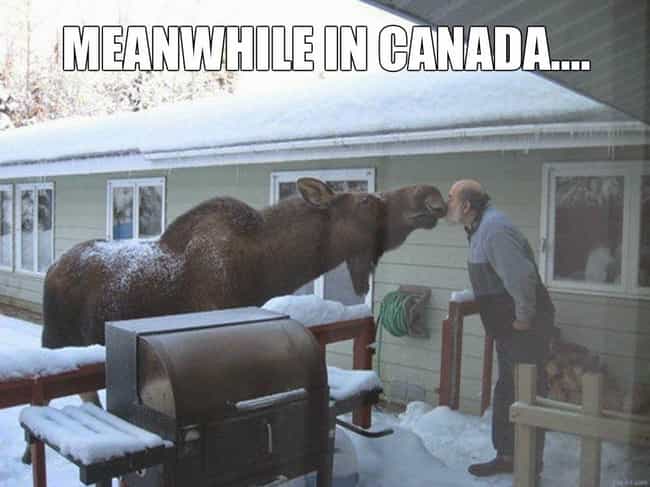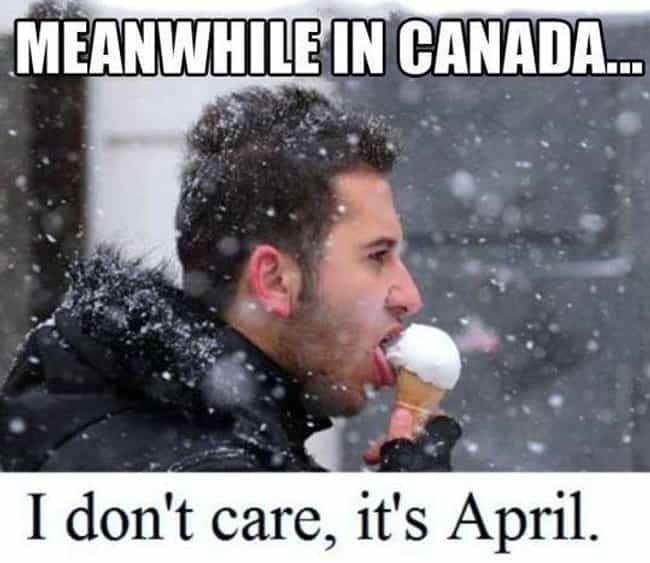 Neighbor Bear's Famous Dinner Parties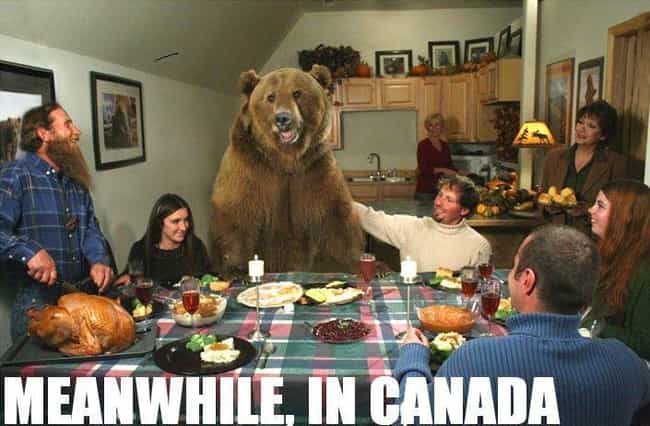 Get a Little Sun While You Can