Weird History The Best Medieval Music Bands/Artists

419 votes
256 voters
44.5k views
14 items
We hope you love the products we recommend! Just so you know, Ranker may collect a share of sales or other compensation from the links on this page. Oh, and FYI — prices are accurate and items in stock as of time of publication.
Medieval music artists list, with photos, ranked best to worst by votes. List of good medieval music bands includes a filter so you can sort by the groups's label and what albums they've put out. This list of the top medieval music bands in the world includes all musicians who have released recordings that have gotten distribution, and is an up-to-date list. Medieval music groups and artists are shown below along with any additional genres in which their music belongs. If available, you can also see information about where all medieval music bands on this list got started. These are truly the greatest medieval music bands of all time, since the most famous medieval music artists ever are listed, and the order is decided by actual fans of the best medieval music music.
You can click on the medieval music band names to see more information about that particular notable medieval music group. If they're near the top of the best medieval music artist list, though, then they should have at least some information available. All the top medieval music bands named on the list also have discographies on their pages if you click on the medieval music band names themselves.
List below includes Sting, Satyricon and more artists. Rank the best artists by voting for them. Be sure to thums up artists like Faun or Corvus Corax if you like them.
All important, significant and iconic names in medieval music music history deserve your votes, so make sure to choose wisely. You can only vote once on this list.
The list includes all new medieval music bands, and if there are any missing on the list, you can always add them yourself. Just make sure they aren't already on the list and check your spelling, because this is already an accurate compilation of the best examples of medieval music, as well as a good place to start if you're asking yourself, or friends, exactly how to get into medieval music music. Especially since the bands at the top of the list will at the very least be the best choices if you're looking for a list of good medieval music bands with which to start out. No point in listening to them if they aren't actually good or even half-way decent medieval music bands.
This list answers the questions "who are the best medieval music bands of all time?" and "who is the greatest medieval music musician ever?"
If you know enough about the genre, please vote based on the quality of the band's music instead of just voting for the most popular medieval music bands that you might've heard of, but not really listened to closely enough to cast an informed vote.
Share this list with your friends to see if their votes change the order of the list.


Faun is a German band formed in 2002 who play pagan folk, darkwave and medieval music. The originality of their music style is that they fall back to "old" instruments, and the singing is always the center of attention. The vocals are performed in a variety of languages, including German, Latin, Greek, and Scandinavian languages. Their instruments include Celtic harp, Swedish nyckelharpa, hurdy-gurdy, bagpipes, cittern, flutes and many others. ...more on Wikipedia
Genres (Music): Medieval music, Folk music, Neofolk, Dark wave
Albums: Totem: Limited Edition, Zaubersprüche, Licht, Renaissance, Eden, + more

Is this the best artist?
see more on Faun
Corvus Corax is a German band known for playing Neo-Medieval music using an abundance of authentic instruments. Their name is the Latin name for the Common Raven. The band was formed in 1989 by Castus Rabensang, Wim and Meister Selbfried in East Germany. The band often uses bagpipes as the solo instrument; their live performances attract attention with the bizarre look of the musicians being reminiscent of ancient Greek myths: half-naked, dressed in unusual clothes, wearing primitive tribal decorations, often tattooed. Today the band consists of seven members: Castus Rabensang, Panpeter, Norri, Hatz, Steve, Vit and Wim. In May 2005 Meister Selbfried, one of the Corvus Corax founders and the ...more on Wikipedia
Genres (Music): Medieval music, Medieval metal, Heavy metal, Neo-Medieval music
Albums: Cantus Buranus, Ante Casu Peccati, Seikilos, Tempi Antiquii, Mille Anni Passi Sunt, + more
Career Began: Germany
see more on Corvus Corax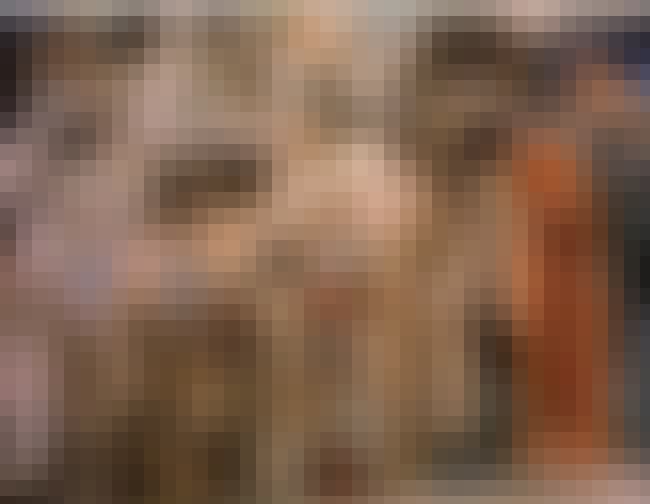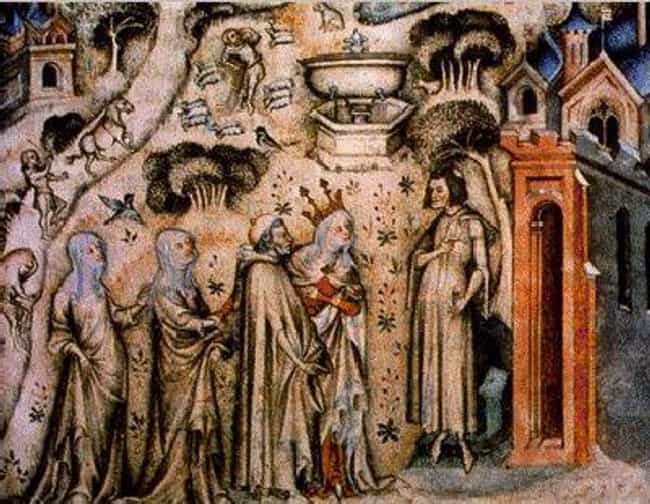 Guillaume de Machaut was a medieval French poet and composer. He is one of the earliest composers on whom significant biographical information is available. According to Daniel Leech-Wilkinson, Machaut was "the last great poet who was also a composer". Well into the 15th century, Machaut's poetry was greatly admired and imitated by other poets, including Geoffrey Chaucer. Machaut composed in a wide range of styles and forms. He is a part of the musical movement known as the ars nova. Machaut helped develop the motet and secular song forms. Machaut wrote the Messe de Nostre Dame, the earliest known complete setting of the Ordinary of the Mass attributable to a single composer. ...more on Wikipedia
Genres (Music): Medieval music
Albums: The Complete Recorder Works of Rubbra and Britten (The Flautadors, Dante Quartet), Messe de Notre-Dame (Ensemble Organum feat. conductor: Marcel Pérès), Motets (The Hilliard Ensemble), Messe de Nostre Dame (Taverner Consort & Choir feat. conductor Andrew Parrott), + more
Nationality: France

Is this the best artist?
see more on Guillaume de Machaut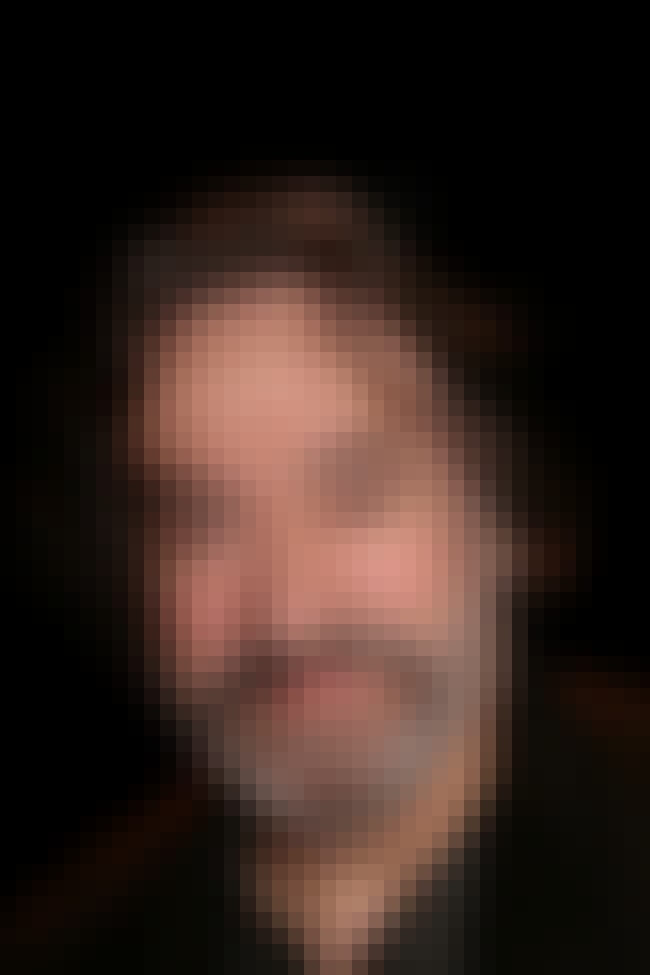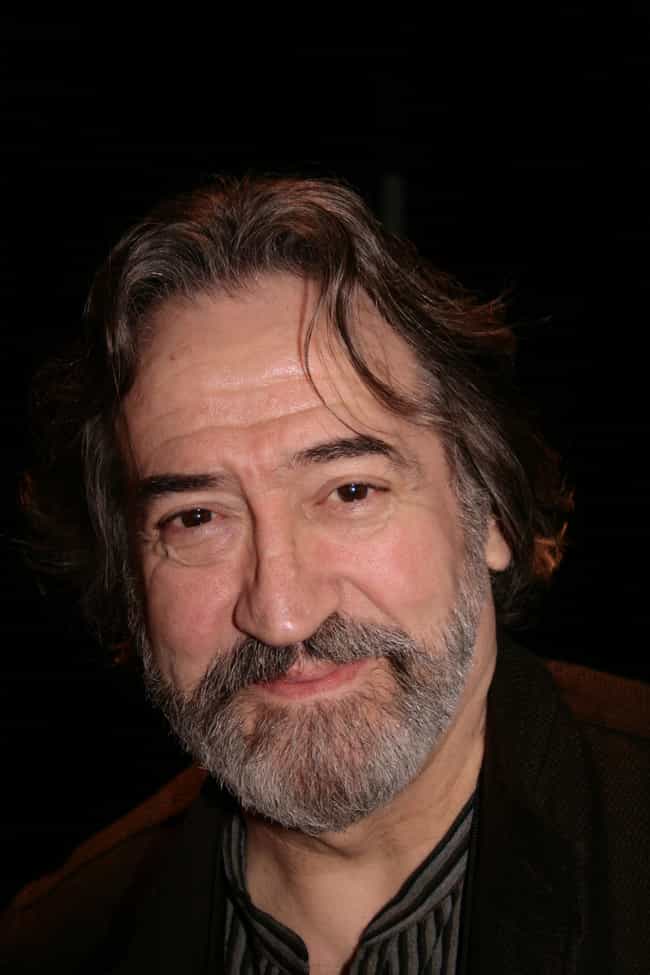 Jordi Savall i Bernadet is a Catalan Spanish viol player, conductor and composer. He has been one of the major figures in the field of Western early music since the 1970s, largely responsible for bringing instruments of the viol family back to life on the stage. His characteristic repertory emphasizes medieval, Renaissance and Baroque music, although he has occasionally ventured into the Classical and even the Romantic periods. ...more on Wikipedia
Genres (Music): Classical music
Albums: Francisco Javier: La Ruta de Oriente (Hesperion XXI, La Capella Reial de Catalunya, feat. conductor: Jordi Savall), Les voix humaines (feat. viola de gamba: Jordi Savall), Jerusalem, + more
Nationality: Spain

Is this the best artist?
see more on Jordi Savall