Weird History Nobody Knows Why Medieval Europeans Made Genitalia Sculptures With Arms And Legs

It turns out that medieval Europeans were obsessed with sex. And you can add these erotic pewter pilgrim badges to the list of medieval sex art. People bought medieval pilgrim badges for all sorts of reasons: as souvenirs, to remember their journeys, as fancy charms to show off on their hats, and as protective devices to carry the powers of a saint's shrine. Most pilgrim badges were pretty straightforward. This Canterbury pilgrim badge showed Thomas Becket's resting place.
But the erotic pilgrim badges are a mystery to historians. These tokens show penises with wings, vulvas with crowns, and all sorts of other bawdy scenes. Why did medieval Europeans carry penis pilgrim badges on their religious pilgrimages? Were they related to medieval sex statues or other vulgar sculptures? If only Geoffrey Chaucer's pilgrims in The Canterbury Tales had explained the badge known as "Pussy Goes A' Hunting."
There are a number of theories behind the erotic pilgrim badges that were rediscovered in the 19th century. Were the badges a warning that women would treat pilgrimage like Girls Gone Wild and ruin the religious atmosphere? Were they the medieval version of Craigslist's Casual Encounters, a not-so-subtle sign that a pilgrim was on the market? Or could they be connected to Europe's devastating Black Death?
A Victorian Silt-Digger Made A Surprising Discovery: Tiny Medieval Flying Penis Badges
In 1848, a French team was charged with dredging the River Seine to make it easier to navigate. But as they pulled up silt from the riverbed, the team made an important archaeological discovery: they found medieval pilgrim badges. These small metal tokens were worn by medieval Europeans as they went on religious pilgrimages. According to Arthur Forgeais, who collected at least 3,000 of the lead tokens, "this unique and unrivaled combination of small monuments from the Middle Ages... shed a new light on this shadowy and distant era."
But some of the badges were not quite so religious. The so-called bawdy badges were considered "crude" and "erotic clowneries." In the words of Forgeais, a Victorian-era archaeologist, they posed a danger of "infam[ing] the imagination." These were erotic pilgrim badges: images of penises with wings and vulvas wearing crowns. And the erotic tokens found in the Seine were only the beginning: further discoveries were made across England, France, and the Netherlands. They were made between 1350 and 1500 – a time generally considered an "age of faith" – and no one could figure out why medieval pilgrims carried such bawdy amulets.
Pilgrim Badges Were Sold By The Thousands In Medieval Europe, But Most Were Not Erotic
Thousands of pilgrim badges have been found across Europe. The little objects were inexpensive and usually made out of low-cost materials like pewter, tin, or lead. They flourished between the 12th and 16th centuries, as Europeans of all social stations trekked to shrines, churches, and cathedrals. One of the most popular pilgrimage destinations in England, for example, was Thomas Becket's shrine at Canterbury Cathedral, a four day's walk from London. The well-visited pilgrimage site even inspired Geoffrey Chaucer's Canterbury Tales.
The badges were a souvenir treasured by pilgrims to commemorate their journeys. Outside a popular shrine, metalworkers would sell trinkets to the pilgrims. The items were often attached to a pilgrim's hat or bags, as a medieval version of the patches or stickers that some world travelers collect today. The medieval pilgrim badges were also seen as powerful protective amulets – pilgrims would touch the badge to the shrine, endowing it with the saint's powers. Badges might be carried home to sick family members who couldn't make their own pilgrimages or even dipped in wine to create saint-infused medicine.
Pilgrims Wore Badges On Their Hats, But Why Did They Want Erotic Badges?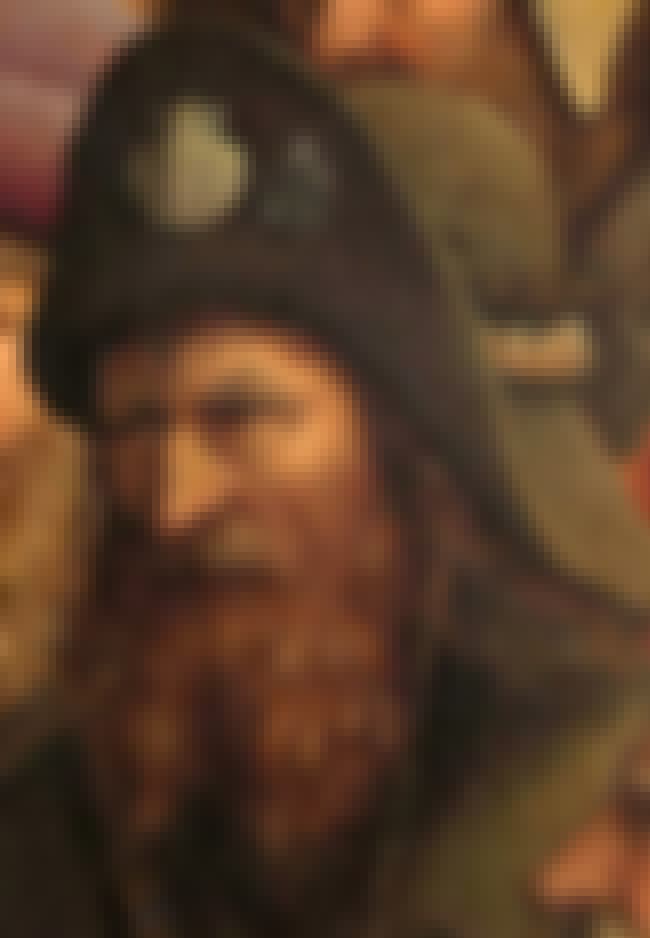 The pilgrim badges were customized for each shrine. Santiago de Compostela was represented by a shell. Amiens Cathedral claimed to have the head of John the Baptist, so their badge showed a head on a plate. Some showed martyrs being killed, while others had less gory images. Pilgrims wore these badges proudly, as in an altarpiece by Jan Van Eyck showing a pilgrim with two badges on his hat, one the recognizable shell of Santiago de Compostela.
But since the 19th century, historians have been baffled by the so-called erotic badges. They show vulvas on stilts – or wearing crowns. Others include penises doing all sorts of strange things, like manning a ship or giving rides to troubadours. While many scholars have shied away from studying the erotic pilgrim badges, others have dismissed them as simply pornographic and carrying no deeper meaning. However, recent research has uncovered some interesting explanations for the strange medieval objects.
What Does A Crowned, Flying Penis Have To Do With Religious Pilgrimage?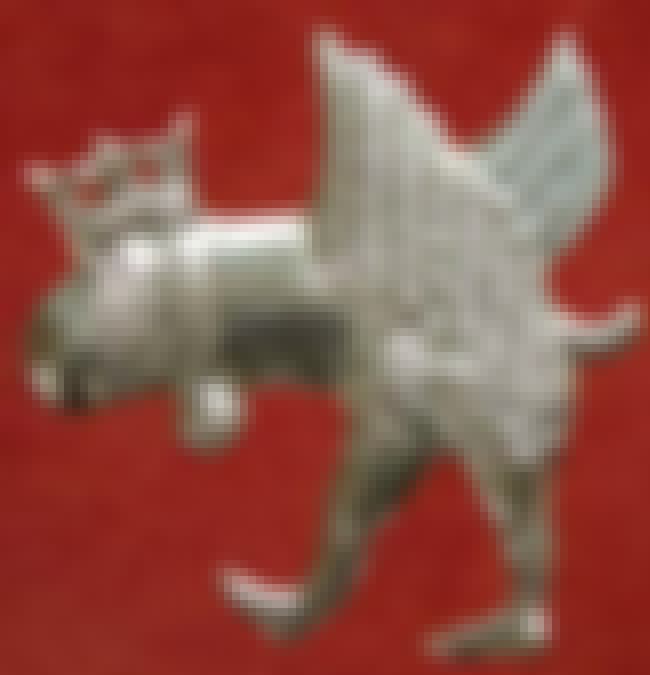 Why, exactly, did medieval pilgrims collect the strange, erotic badges, which flourished in the late 14th and 15th centuries? Many of the badges are difficult to interpret. One, for example, shows a penis with wings and legs. The penis wears a crown and a metal bell around its neck. The object seems happy, almost jaunty, as it walks, and it even seems to have a small tail behind the wings.
It's a long way from the shell representing Santiago de Compostela.
Were pilgrims meant to touch erotic badges like the winged phallus to a saint's shrine, giving the badge additional power? Did medieval pilgrims wear lead penises on their hats, as they did with other pilgrim badges? Historians have scrambled to come up with an explanation for the erotic badges.