READ
People Who Hope Solo Has Dated

Updated June 14, 2019
29.5k views
7 items
Hope Solo hasn't had many public relationships, but the ones she has had definitely drew major attention. Although the American soccer player is primarily known for her Olympic and World Cup gold medals, she's garnered a lot of media attention for her antics off the field as well. Solo is currently married to American football player Jerramy Stevens, but the couple's relationships got off to a very rocky start. After only dating for four months, the two athletes decided to get hitched. The day before their wedding, Solo and Stevens got into a domestic spat that led to an alleged physical altercation and her then-fiance. Despite all the drama, the two said their "I do's" just 24 hours later.
And that's not Solo's only headline-grabbing relationship. She's had a few boyfriends over the years, all of whom captured sports fans' curiosity. Some followers have even speculated that Solo may be bisexual or a closeted lesbian. However, the soccer star has repeatedly tried to quiet those rumors. (Although she did open up in her memoir about a same-sex encounter she had with a French girl.)
But still, Solo is no prude. The Olympic athlete has shared all sorts of sordid details about what does down in the Olympic village. Solo even admitted to hooking up with some people during her stay. But for now, those shenanigans are all in the past. Although Solo has no kids, she has been married to her husband since 2012. She may be your dream girlfriend, but
the soccer player
is far from "solo" these days. But if you're interested in who she has hooked up with in the past, these are the people Hope Solo has dated.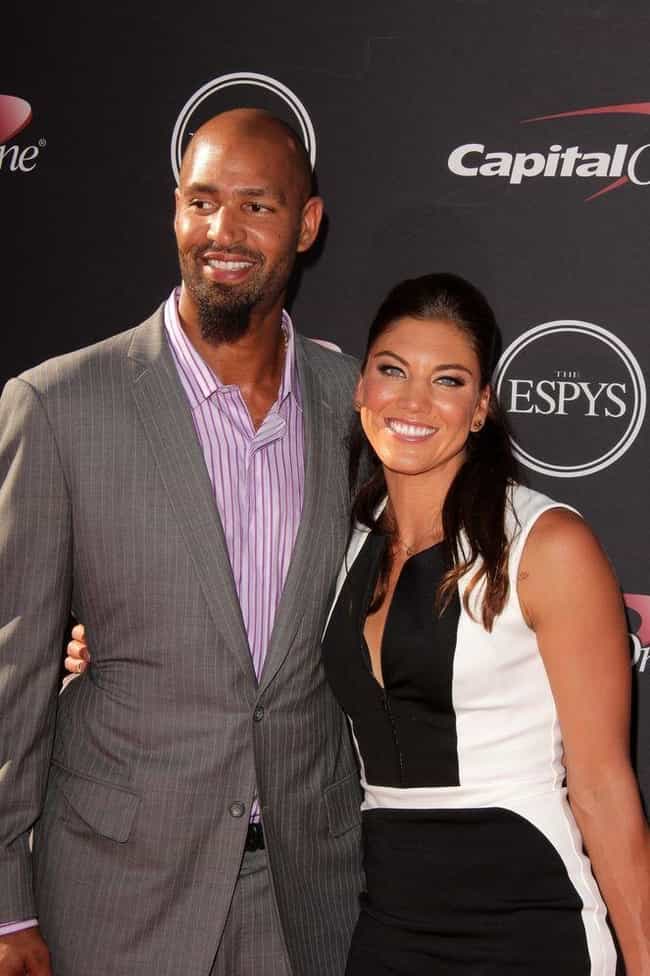 Hope Solo has been married to football player Jerramy Stevens since November 2012.
Jerramy Ryan Stevens (born November 13, 1979) is a former American football tight end. He played college football at Washington and was drafted by the Seattle Seahawks in the first round of the 2002 NFL Draft. Stevens played for the Seahawks (2002–06) and for the Tampa Bay Buccaneers (2007–10). With Washington, Stevens was among the team's top receivers in the 1999 and 2000 seasons and won the 2001 Rose Bowl with Washington following an 11–1 season in 2000. In 2005, Stevens became a regular starter at tight end for the Seattle Seahawks and played in Super Bowl XL. ...more on Wikipedia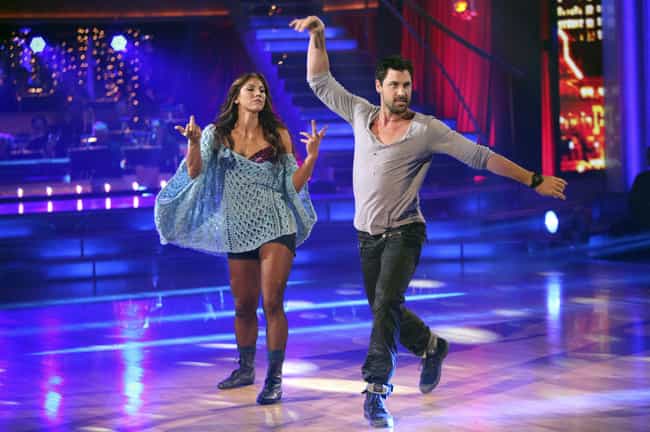 Solo was rumored to be dating her Dancing with the Stars partner and coach Maksim Chmerkovskiy for a brief period in 2011.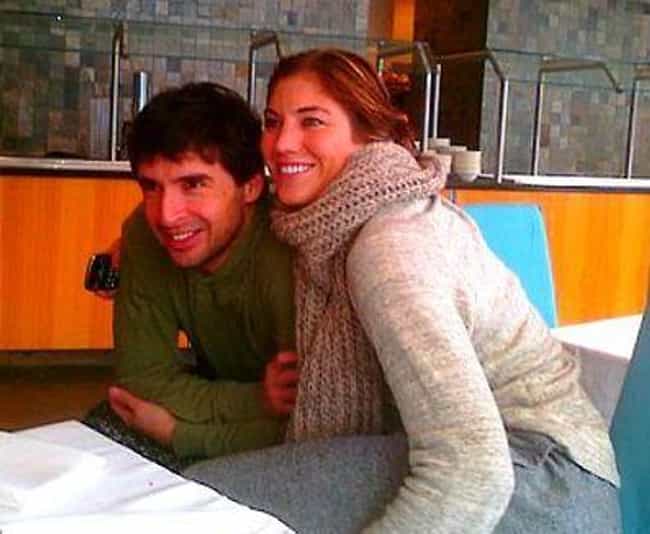 Solo dated Seattle party promoter Adrian Galaviz on-and-off for several years beginning in 2007. The two were last together in 2011.