drama

Men, Women & Children Movie Quotes

26 votes
22 voters
13.1k views
9 items
Follow
Embed
"Men, Women & Children" movie quotes tell the story of how people interact, or fail to, now that social media and online communications have taken over. The comedy-drama was directed by Jason Reitman using a screenplay he co-wrote with Erin Cressida Wilson. Adapted from the novel of the same name by Chad Kultgen, "Men, Women & Children" opened in theaters on October 1, 2014.
In "Men, Women & Children," several intertwining stories are told, all with the help of social media. Patricia Beltmeyer (Jennifer Garner) is a strict mother to Brandy (Kaitlyn Dever), so much so that Patricia routinely checks all of Brandy's online and mobile communications. Brandy is friends with Tim Mooney (Ansel Elgort), who, along with his father Kent (Dean Norris), approach their relationship with more of a respect for one another's privacy.
Kent makes friend with fellow parent Joan Clint (Judy Greer), who has chosen to use the Internet to help promote daughter Hannah's (Olivia Crocicchia) aspiring acting career. Meanwhile, unable to communicate on- or off-line, married couple Don (Adam Sandler) and Rachel Truby (Rosemarie DeWitt) both seek out separate sexual partners using online means, unaware of the other's actions.
"Men, Women & Children" provides a unique perspective on the world we live in now, as do many other movies in theaters at the same time including
"Gone Girl,"
"The Equalizer,"
"Pride,"
"Good People,"
"The Boxtrolls,"
"This is Where I Leave You,"
"The Maze Runner,"
"A Walk Among the Tombstones,"
"Dolphin Tale 2,"
"No Good Deed,"
"The Skeleton Twins,"
"The Disappearance of Eleanor Rigby,"
"The Drop,"
"The Identical,"
"Frontera,"
"The Longest Week,"
"The November Man,"
"The Congress,"
"Life of Crime,"
"Starred Up,"
"Sin City: A Dame to Kill For,"
"If I Stay."
If I Disappeared Tomorrow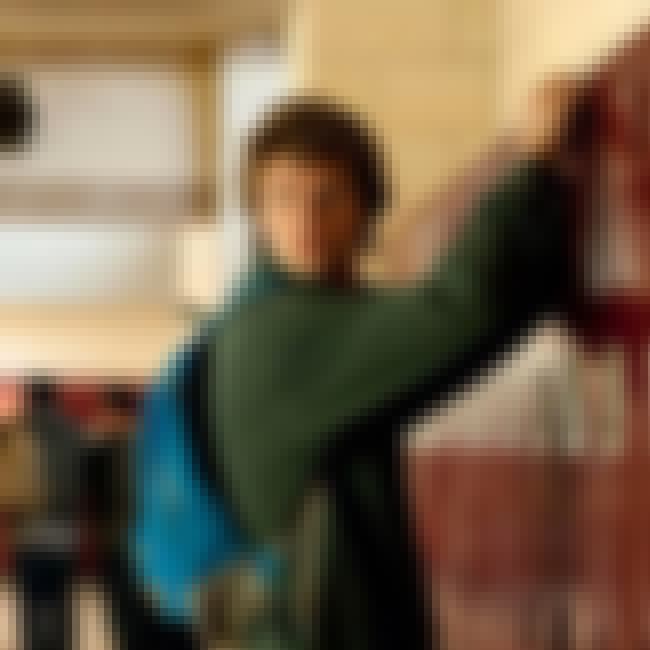 Tim Mooney: "So what do you want to know?"
School Shrink: "What's important in your life right now?"
Tim Mooney: "I think if I disappeared tomorrow, the universe wouldn't really notice. There's a girl though."
Tim sits down with the school shrink to process some of his thoughts. The first topic: What is important to Tim. The answer to that is Brandy.
You've Read Through Every Solitary Interaction
Brandy Beltmeyer: "Okay, you've read through every solitary interaction I've had on every single website, mom."
Patricia Beltmeyer: "Honey, you know I just do this to keep you safe. Okay, let me see your phone."
Brandy painstakingly submits to her mother's regular searches of all of her electronic communications. Mother Patricia honestly thinks this is in Brandy's best interest for safety and is completely reasonable. Brandy not so much.
My Mom, She Checks My Emails
Tim Mooney: "How come you didn't respond to my message?"
Brandy Beltmeyer: "What message?"
Tom Mooney: "I sent you a message on Facebook like… You don't, you can be honest with me."
Brandy Beltmeyer: "Are you sure it was me?"
Tim Mooney: "Yeah, pretty sure"
Brandy Beltmeyer: "Uh, my mom, she checks my emails, my Facebook, my texts. She must have just deleted it before I even saw it."
Tim Mooney: "Isn't that like against the law or something?"
Brandy Beltmeyer: "I guess she thinks she is protecting me."
Tim Mooney: "Is she watching us right now?"
Brandy Beltmeyer: "No, she just tracks me online."
Tim Mooney: "Sounds a little psycho."
When Tim asks about an unanswered message, Brandy explains how her mother monitors all of her online communications. Tim calls it a bit psycho and he is not wrong.
I'll Just End Up Staying the Night
Rachel Truby: "I'm going to head out and see my sister this afternoon. I think I'll just end up staying the night."
Don Truby: "Maybe I'll call Ken, go out for some beers."
Rachel Truby: "Hey, you haven't done that in a while."
Rachel and Don each make plans with other people one night. Both are lying and will be stepping out of their marriage, but neither know the other is doing the same.