Graveyard Shift
The Most Messed Up Excerpts From 'Go Ask Alice'

2.3k votes
530 voters
63.4k views
12 items
List Rules Vote up the passages that make you the most uncomfortable.
Go Ask Alice, a 1971 novel purported to be the diary of an anonymous teenage girl, offers an insight into the life of a young addict in the late 1960s and early '70s. While the book was later proven to be a work of fiction, the story is no less harrowing. Despite being a YA novel, Go Ask Alice is an extremely unsettling piece of literature; lengthy passages in the book detail intense trips and horrific acts.
These quotes and passages from Go Ask Alice show why the book is so controversial. It's clear why readers are still fascinated with it to this day, and the fact that the tale was marketed as a true story makes the following excerpts even more shocking.
A Group Of Girls Face A Nightmare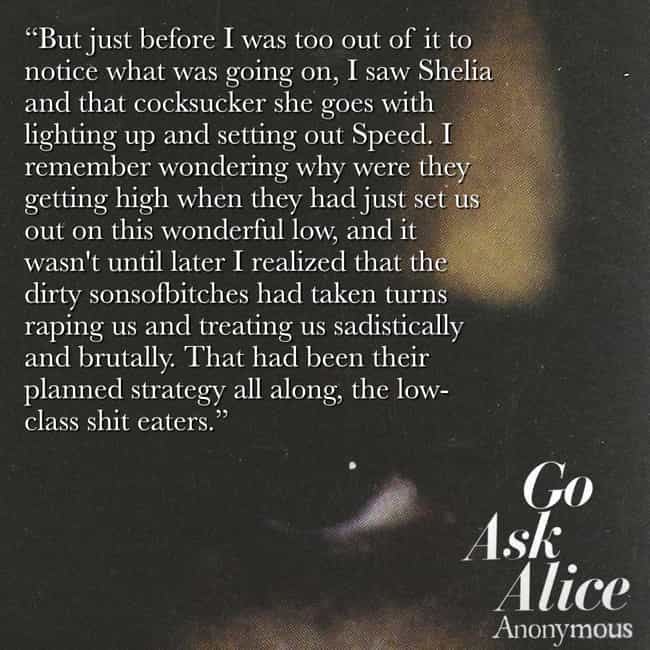 When the anonymous main character is given smack for the first time, she gets high with one of her friends and two older men. Things quickly take a turn for the worse.

Is this disturbing?
The Main Character Sees Worms Everywhere On A Trip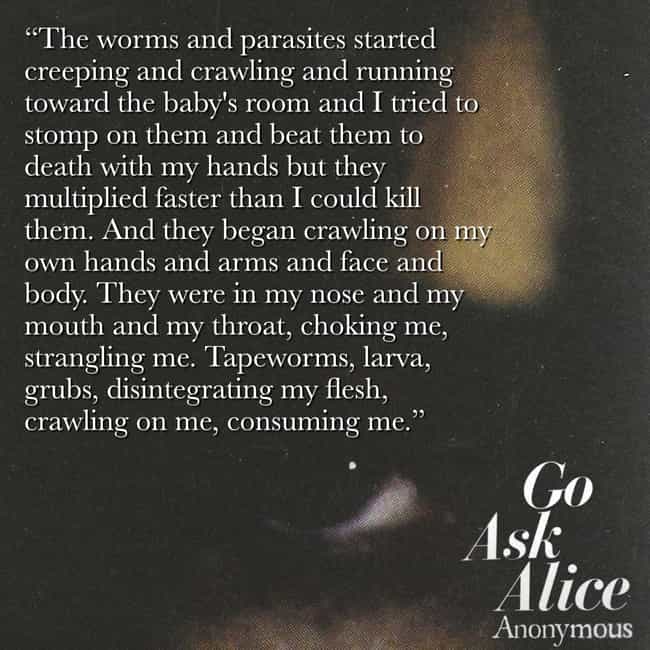 During a terrifying trip, the main character finds her skin crawling with a million worms and maggots. Even after she comes down, she still feels the grubs all over her body.

Is this disturbing?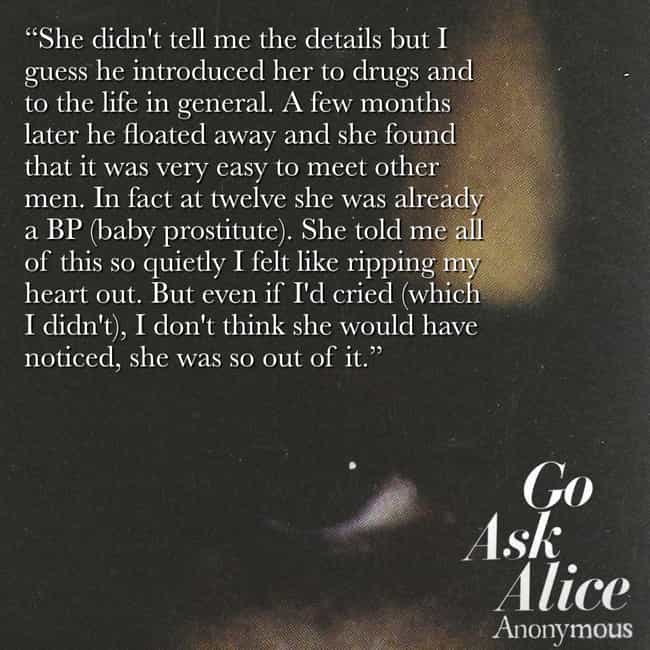 When the narrator makes friends with a 13-year-old user in the rehabilitation center, the girl explains how she was introduced to substances by a 32-year-old man in a movie theater.

Is this disturbing?