Graveyard Shift
The Most Messed Up Moments From VC Andrews's Dollanganger Saga

VC Andrews's Flowers in the Attic was a landmark novel for tweens upon its release in 1979. Masquerading as a young adult novel focusing on teen girls, the sordid story became a favorite pass-along book among female friends as it followed the saga of the four Dollanganger kids - who were put through the wringer by their family.
But the story of the Dollanganger children does not end with Flowers in the Attic. Andrews extended the twisted tale into three additional books: Petals on the Wind, If There Be Thorns, and Seeds of Yesterday. Petals follows the remaining Dollanganger children as they attempt to start again, while Thorns is about Cathy's sons, Bart and Jory. The original Andrews-written saga comes to an end with Seeds, which centers on Chris and Cathy in their golden years.
(It should be noted that in addition to the three sequels penned by Andrews, there is also a prequel written by ghostwriter Andrew Neiderman (Garden of Shadows) and four additional sequels (Christopher's Diary: Secrets of Foxworth, Christopher's Diary: Echoes of Dollanganger, Secret Brother, and Beneath the Attic), as well as two upcoming additions to the series, Out of the Attic, set for release on Feb. 4, 2020, and Shadows of Foxworth in June 2020.)
This list will looks at the most horrific and heartbreaking scenes from the three Flowers in the Attic follow-up books written by VC Andrews.
Cathy Continues Her Inappropriate Relationship With Her Brother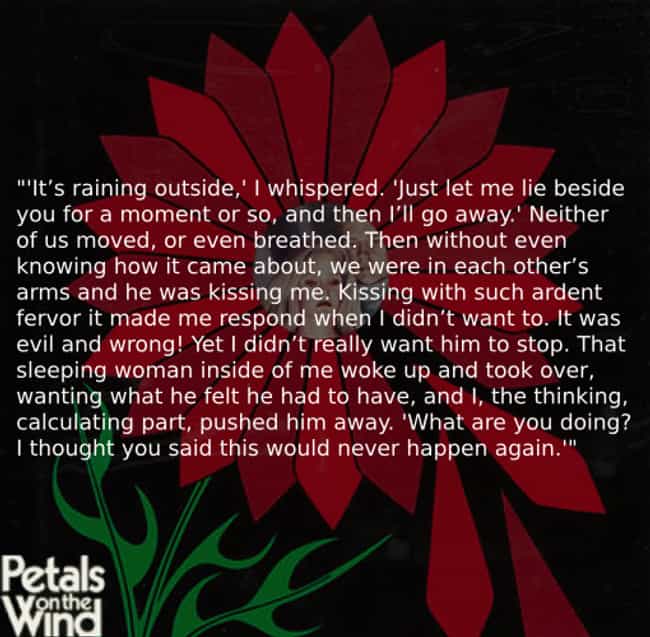 Cathy Starts An Inappropriate Relationship With Her Guardian Paul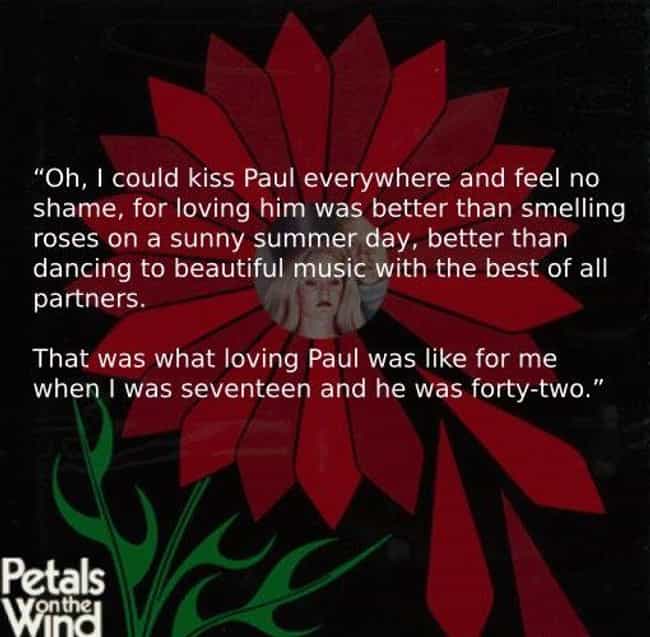 Cathy's Husband Julian Has An Inappropriate Relationship With Her Kid Sister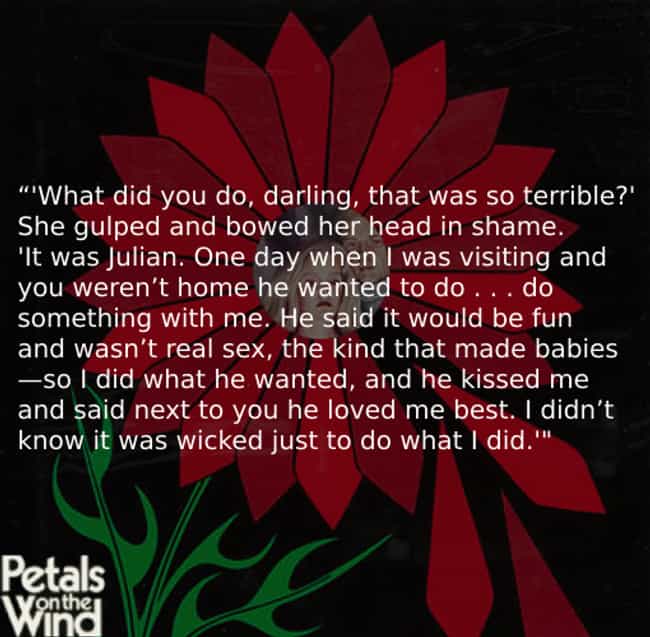 Cathy's Stepfather Bart Preys Upon Her