True Stories
12 Messed Up Facts About Eminem's Troubled Upbringing

Updated June 14, 2019
1.9M views
12 items
Marshall Mathers, known by stage names such as Eminem and Slim Shady, has an admittedly troubled past. His father abandoned his family, his mother was reportedly addicted to drugs and alcohol, and he endured considerable abuse in his early life. All these hardships fired the furnace that resulted in the best Eminem songs and albums.
Most of Eminem's early life was spent in a trailer park, where he rapped by himself or with his uncle Ronnie. Etched in loving memory as one of Eminem's tattoos, Uncle Ronnie was an influential figure in Mathers's life, providing one of the only stable relationships in the rapper's childhood. Ronnie committed suicide in 1991, delivering a devastating blow to the young Eminem.
Marshall Mathers's life only became more complicated as he grew older. He started dating his on-again-off-again wife Kim in high school. They've been married and divorced twice, with multiple children (one biological and two adopted).
Glimpses of Eminem's childhood can be seen through his lyrics, interviews, and 8 Mile, the full-length feature film based on his early life. Read on to discover the darkest parts of Eminem's origins.
Eminem's Father Abandoned Him When He Was A Baby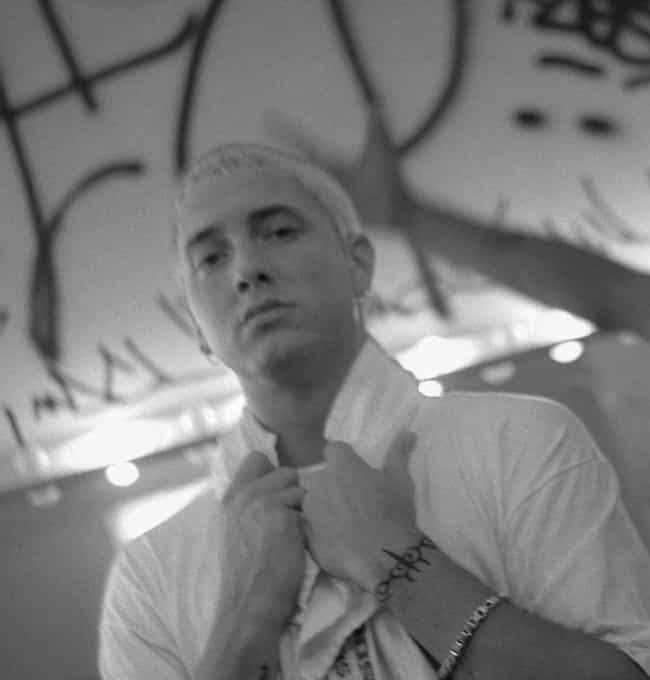 If you've ever heard an Eminem track, chances are good that you know he has a tumultuous relationship with his father, Marshall Mathers II. On multiple occasions, Slim Shady has talked about how his dad abandoned him and his mother, Debbie Mathers, when he was just an infant.
What you may not know is that Shady's father eventually had a change of heart and wanted to reunite with his son. In a 2001 interview with The Mirror, Mathers the elder said, "I'm not interested in his money. I just want to talk to him. I want him to know that I'm here for him if he lets me back into my life."
Shady reportedly refuses to meet his father, and based on the following lyrics to "My Name Is," it seems doubtful he ever will:
When you see my dad

Tell him that I slit his throat

In this dream I had
Eminem Was Frequently Bullied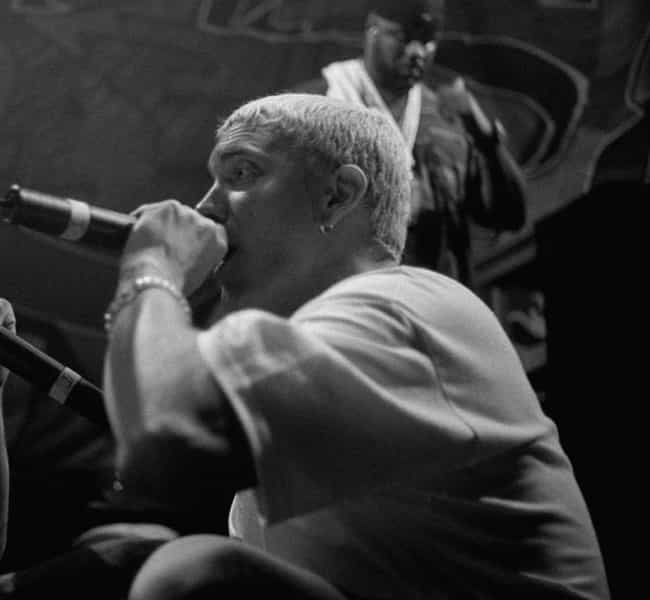 Em moved frequently throughout his childhood, resulting in having to constantly start over when it came to making friends and fitting in. Shady was frequently a target for bullying and violence during his youth. In his song "Brain Damage," he calls out former bully DeAngelo Bailey:
I was harassed daily by this fat kid named D'Angelo Bailey

An eighth grader who acted obnoxious, 'cause his father boxes

So everyday he'd shove me in the lockers

One day he came in the bathroom while I was pissin'

And had me in the position to beat me into submission
In 1999, Bailey reportedly admitted to the bullying in an interview with Rolling Stone, but he later sued Eminem for defamation of character. The judge, however, threw his case out - using a rap, no less.
Em's Worst Bullying Incident Led To A Coma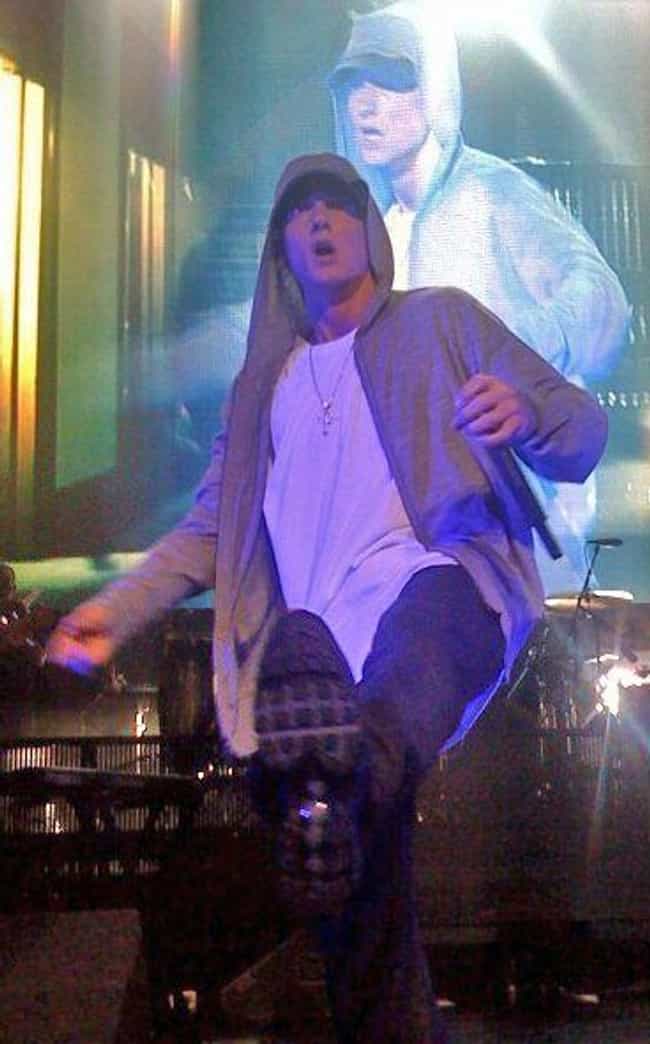 In 1982, Mathers reportedly had a run-in with DeAngelo Bailey, who said he and other boys "flipped [Mathers] right on his head." When Mathers stopped moving, they ran off and made up an excuse. Some reports indicate he was in a coma for four days after one such incident.
As a result of the bullying, Debbie Mathers reportedly attempted to sue her son's school, but the lawsuit was dismissed.
Eminem's Mentally-Ill Mother Abused Him Frequently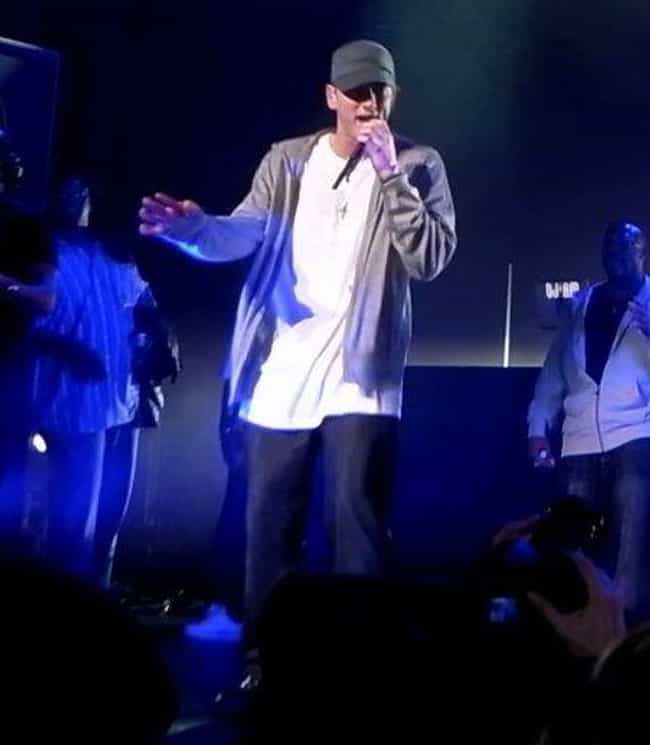 Eminem has made claims that he basically raised his younger half-brother, Nathan Mathers. This alone may sound like a very large responsibility to place upon a very young man, but Eminem also hinted in the song "Cleanin' Out My Closet" that his mother may have Munchausen syndrome by proxy, a disorder that causes people to intentionally cause illness in others. This was reinforced by a social worker in 1996 when Nathan was removed from her custody. Eminem later became his legal guardian.
It should be noted that in her memoir, My Son Marshall, My Son Eminem, Debbie Mathers tells a different story, and Eminem seemed to apologize to her in a 2014 video.