Entertainment
10 Things You Didn't Know About Tim Allen's Incredibly Messed Up Past

Tim Allen (born Timothy Allen Dick) became a comedic icon by running a belt sander clear off of the table and right into our hearts. In his role as Tim "The Tool Man" Taylor on the seminal 1990s sitcom Home Improvement, Allen played a relatable American everyman who was constantly doing needless construction stunts that could have killed his entire family. This lovable funnyman used that massive ABC show to springboard onto the big screen, playing the now beloved role of Santa Claus in the cleverly named, contractual holiday story The Santa Clause, as well as Buzz Lightyear in Toy Story, the first film by the now-giant Pixar.
But Tim Allen has a dark past. In fact, as far as crazy celebrity stories go, Tim Allen has a resume that would make other celebrities with messed up pasts blush. In reality, he kind of puts other actors who have done some time in the slammer to shame. Because home improvement is not always self-improvement, let's take a look at some messed up Tim Allen stories.
He Spent His Early Twenties Selling Drugs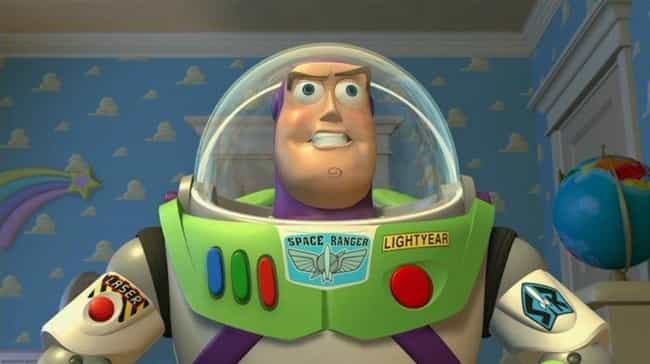 Rattled by the premature death of his father (who was killed by a drunk driver in 1964, when Allen was only 11), Tim Allen had a troubled adolescence. He coasted through high school, only showing a real interest for - if you can believe it - shop class. Allen wound up at Western Michigan University, after a brief stint at Central Michigan, and began honing his entrepreneurial skills by selling narcotics.
After graduating college in 1976, Allen took a job at a sporting goods company where he worked in their marketing department (if this sounds familiar, it should: this is largely the premise for Allen's 2011 ABC sitcom Last Man Standing), but the 9-to-5 lifestyle couldn't dissuade the future Tool Man from slinging coke, so he continued his double life, keeping his advertising co-workers completely in the dark.
He Was Busted With Nearly A Pound And A Half Of Cocaine
In October of 1978, Tim Allen was an enterprising ad man by day and drug kingpin by night. However, he hit a significant bump in the the road on his moonlighting narcotics career track when he was caught at the Kalamazoo International Airport by an undercover officer named Michael Pifer - who had been tracking Allen for months - with 650 grams of cocaine, which is roughly 1.4 lbs.
Allen had gone to the airport with nearly a pound and a half of cocaine in an Adidas gym bag, with the intent to sell it to the undercover Pifer for a sum of $42,000. Why the airport location? Fittingly, Allen had gotten the idea from a television show. He would later plead guilty to drug trafficking, serving 28 months at a federal correctional institute in Sandstone, MN.
He Honed His Stand-Up Skills While Locked Up
At the time of Tim Allen's sentencing for his 1978 cocaine-trafficking case, his judge, Patrick McCauley, took into account not only his steadfast cooperation, but also his promising future in comedy. McCauley, after issuing Allen a light five-year sentence, told the shackled funny man that he expected him to "be a very successful comedian."
Once remanded into custody and sent to a federal correctional facility in Sandstone, MN, Allen heeded the judge's advice and began working on his craft. The drug dealer-turned-informant-turned-up-and-coming comedian honed his sense of humor in prison doing rudimentary stand-up, becoming known for getting laughs from the guards and prisoners alike.
At The Height Of Home Improvement's Popularity, He Got A DUI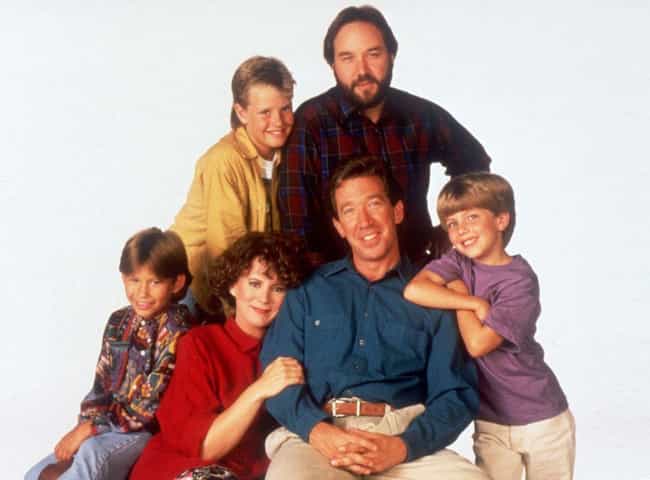 In 1997, Home Improvement was in its sixth season, and the ABC sitcom was still a ratings monster. The show had also proved a more-than-serviceable vehicle for Tim Allen's career, propelling him to the big screen with roles in the hit films The Santa Clause, Jungle 2 Jungle, and lending his voice to Buzz Lightyear in Pixar's Toy Story. At perhaps the height of his fame, however, Allen succumbed to some of his old demons, and on May 23, 1997, he was busted for driving under the influence.
Clocked doing 70 in a 40 miles-per-hour zone, Allen's 1988 Ferarri was stopped in Bloomfield Township, MI - a suburb of Detroit - where he failed multiple sobriety tests. Allen had a blood alcohol content of 0.15, which was well over the 0.10 Michigan limit, an effort in overdoing it that his Home Improvement character Tim Taylor would be proud of.