Attractions

List of Famous Mexico City Buildings & Structures

List of the famous landmarks that make up the Mexico City skyline, listed alphabetically with photos when available. Mexico City architectural landmarks as well as other major buildings, dwellings, and other structures in Mexico City are included on this list. Information about these Mexico City buildings is included on this list, such as when the building first opened and what architectural style it falls under. List includes both new buildings in Mexico City and older historic landmarks.
Everything from St. Regis Hotel & Residences to The St. Regis Mexico City is included on this list.
This list answers the question, "What are the most famous buildings in Mexico City?"
This is a good reference for research into the historical architecture in Mexico City. Famous architectural houses within the city of Mexico City are included as well, sometimes by address, other times listed by the name of the original home owner.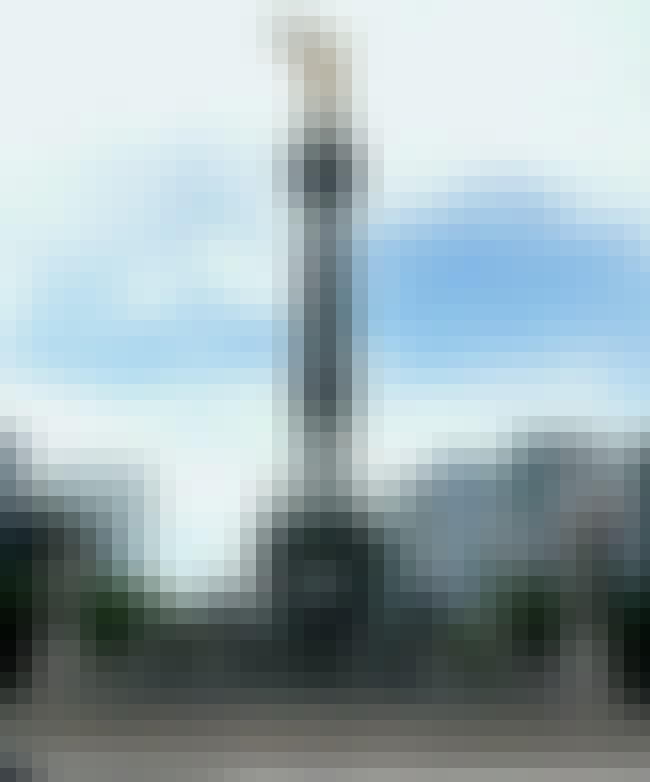 The Angel of Independence, most commonly known by the shortened name El Ángel and officially known as Monumento a la Independencia, is a victory column on a roundabout over Paseo de la Reforma in downtown Mexico City. El Ángel was built in 1910 to commemorate the centennial of the beginning of Mexico's War of Independence. In later years it was made into a mausoleum for the most important heroes of that war. It is one of the most recognizable landmarks in Mexico City, and it has become a focal point for both celebration or protest. It resembles the July Column in Paris and the Berlin Victory Column in Berlin. ...more on Wikipedia
City/Town: Cuauhtémoc, D.F., Mexico City, Mexico
Opened: Jan 01 1910
Architect: Antonio Rivas Mercado
Created By: Antonio Rivas Mercado
see more on El Ángel
2
JW Marriott Hotel Mexico City
The JW Marriott Mexico City rises 26 stories above the exclusive Polanco District. Located in the heart of the business and entertainment sector, this flagship Mexico City hotel is within walking distance of Auditorio Nacional, the city's financial hub, and some of the city's best shopping, dining and night life. ...more on Wikipedia
City/Town: Polanco, Mexico City, Mexico City, Mexico
Floors: 26
Building Function: Hotel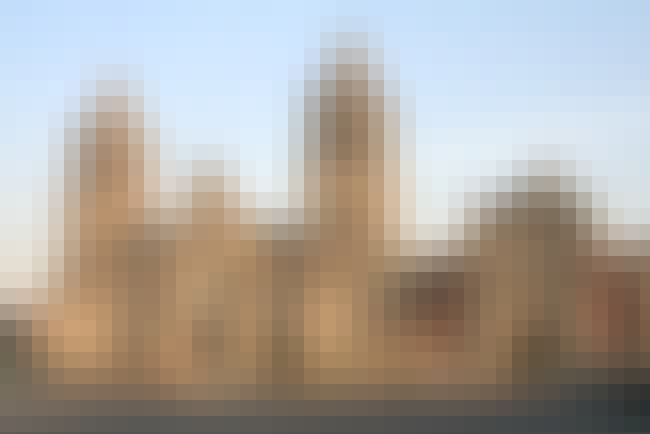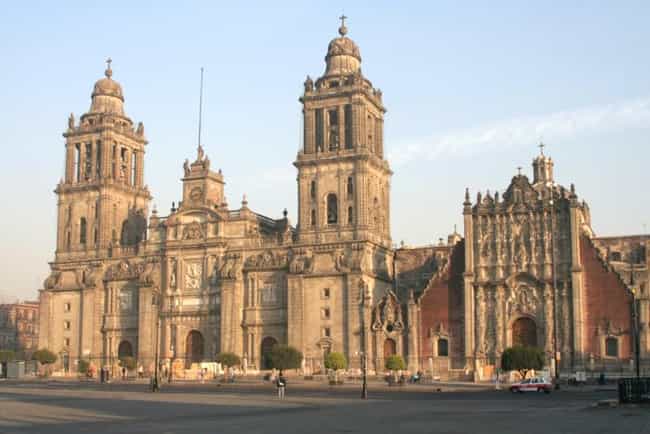 The Metropolitan Cathedral of the Assumption of the Most Blessed Virgin Mary into Heaven is the largest cathedral in the Americas, and seat of the Roman Catholic Archdiocese of Mexico. It is situated atop the former Aztec sacred precinct near the Templo Mayor on the northern side of the Plaza de la Constitución in Downtown Mexico City. The cathedral was built in sections from 1573 to 1813 around the original church that was constructed soon after the Spanish conquest of Tenochtitlan, eventually replacing it entirely. Spanish architect Claudio de Arciniega planned the construction, drawing inspiration from Gothic cathedrals in Spain. The cathedral has four façades which contain portals ...more on Wikipedia
City/Town: Cuauhtémoc, D.F., Mexico City, Mexico
Opened: Jan 01 1813
Architect: Claudio de Arciniega
Created By: Claudio de Arciniega
see more on Mexico City Metropolitan Cathedral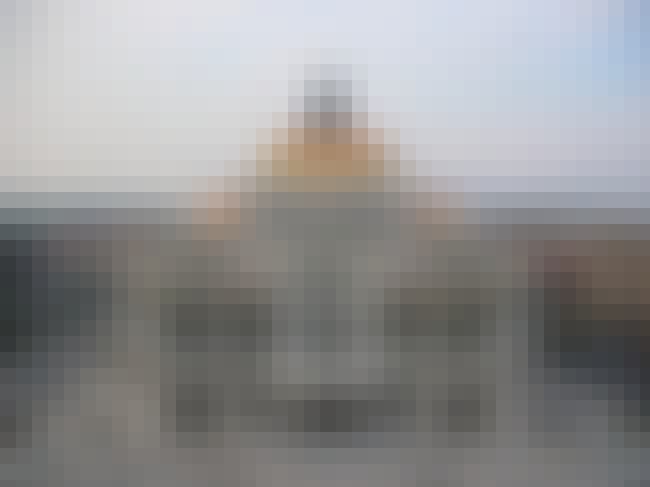 The Palacio de Bellas Artes is the most important cultural center in Mexico City as well as the rest of the country of Mexico. It is located on the west side of the historic center of Mexico City next to the Alameda Central park. The first National Theater of Mexico was built in the late 19th century, but it was soon decided to tear this down in favor of a more opulent building in time for Centennial of the Mexican War of Revolution in 1910. The initial design and construction was undertaken by Italian architect Adamo Boari in 1904, but complications arising from the soft subsoil and the political problem both before and during the Mexican Revolution, hindered then stopped construction ...more on Wikipedia
City/Town: Cuauhtémoc, D.F., Mexico City, Mexico
Structural Height (m): 44.0
Architect: Adamo Boari
Created By: Adamo Boari
Building Function: Opera House
see more on Palacio de Bellas Artes, Mexico City