Graveyard Shift
Behind-The-Scenes Facts About Michael C. Hall And Jennifer Carpenter On 'Dexter'

Updated August 5, 2019
12k views
11 items
Of all the behind-the-scenes couplings in the history of television, the Michael C. Hall and Jennifer Carpenter relationship may be one of the most well-known - especially because they played siblings on screen.
As Dexter and Deb Morgan on Dexter, the two helped solve slayings in Miami, tracked down many bad guys, and witnessed tons of mayhem. Off screen, the two became a secret couple until they revealed their marriage to the public a few seasons into the show. Although the announcement surprised many fans, the actors' chemistry on screen was one of the show's highlights. Their very real relationship revealed what was behind it.
Although the marriage didn't last to the end of the show, the actors didn't let their personal lives affect their performances. This was a testament to their friendship, as not many people would find it enjoyable to date, marry, and divorce their significant other while continuing to work with them the entire time. When Dexter ended in 2013, Hall and Carpenter went their separate ways, pursued other projects, and married other people.
Though the show's ending greatly divided fans, the couple helped create an award-winning series, all while experiencing the birth, life, and demise of a romantic relationship behind the scenes.
The Actors Met As Brother And Sister On The Set Of 'Dexter'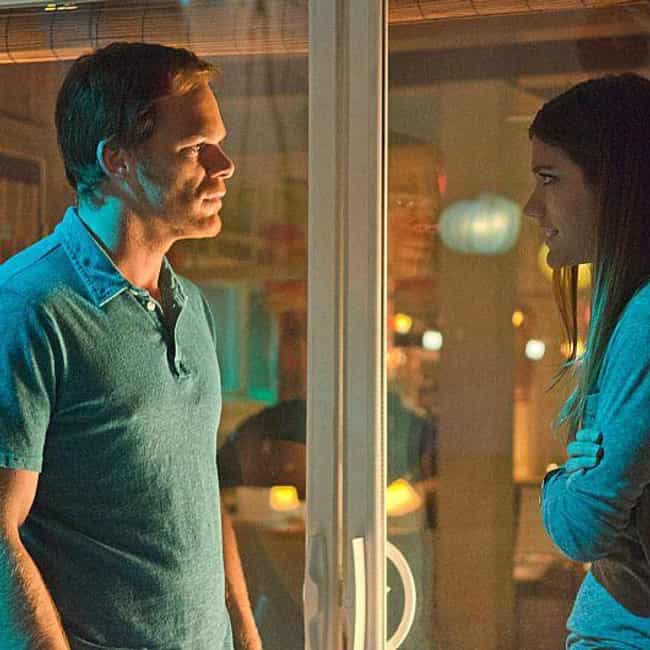 Hall and Carpenter met when Dexter began filming in 2006. Playing a brother and (foster) sister who both work for the Miami Metro Police Department - Hall as Dexter Morgan and Carpenter as Deb - the actors spent a lot of time together on the set.
The close relationship between the siblings on screen continued behind the scenes, and Carpenter says the two shared a connection as actors and became good friends. "I know that if I asked him for something that I needed to try something a certain way that he would see me and hear me and that he could do the same with me," she said in a 2013 interview.
Hall divorced Amy Spanger not long after Dexter began filming, and was newly single. The relationship between Carpenter and Hall turned romantic a few months later, but both actors wanted to keep the details private and have not publicly spoken much about it. "It's sacred for an actor to keep their personal life personal," Carpenter said.
They Secretly Dated For A Year And A Half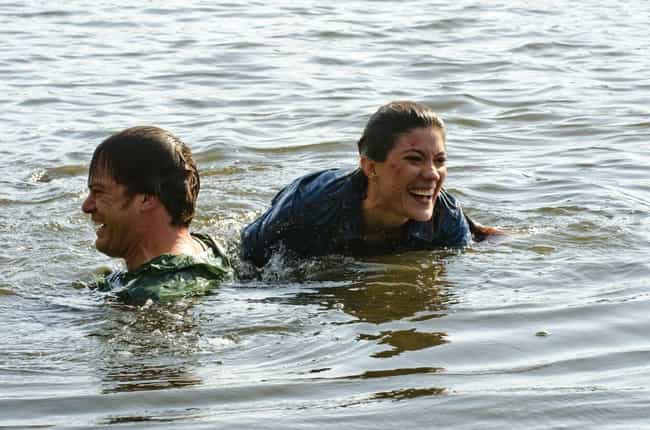 Hall and Carpenter dated for a year and a half while filming Dexter. They kept their relationship a secret the entire time.
Though the public may not have known what was going on between the actors, it was obvious that they held one another in high regard. Both Hall and Carpenter praised each other in interviews. Hall went so far as to say:
I've never had a better scene partner than Jennifer. Her generosity, volatility of her performance, sense of danger she brings to the dynamic, commitment, sense of investment, I'm astonished watching her.
In return, Carpenter praised Hall by noting, "Michael sets the tone for the entire show."
They Secretly Married In 2008 And Made Their First Public Appearance As A Couple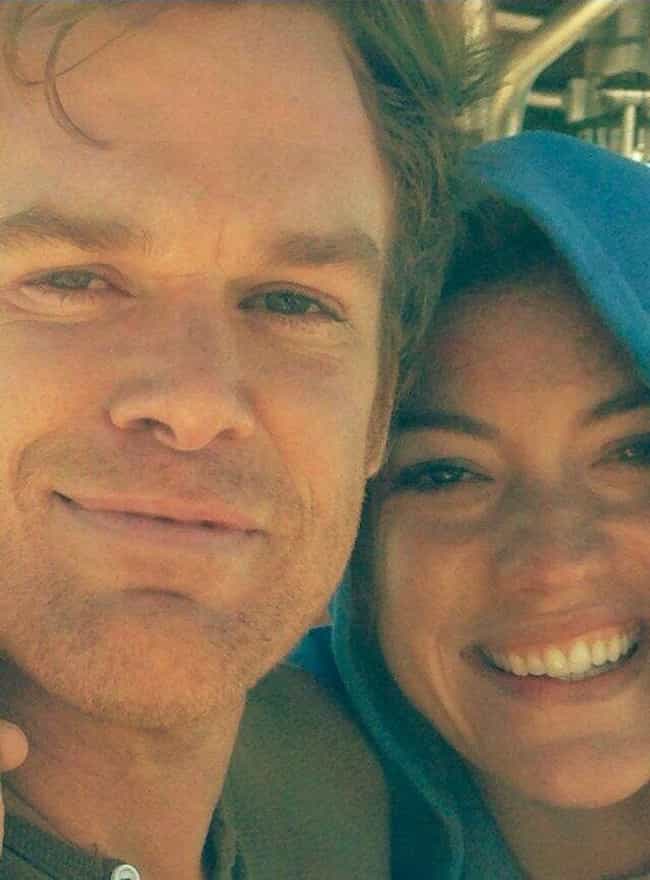 After a year and a half of dating secretly, Hall and Carpenter decided to tie the knot. They kept this decision a secret as well, eloping on New Year's Eve 2008.
According to Hall's representative, the couple married in Big Sur during an outdoor ceremony, and Carpenter carried white roses in a bouquet that held the wedding band of her grandfather. The two made their first public appearance as a couple a few days later at the 2009 Golden Globes. As Carpenter and Hall walked the red carpet, they posed together for photographers, who now saw their pairing in a new light.
Luckily, being a married couple who work together didn't cause them any stress. "Sometimes we eat lunch together but that's about as crazy as it gets for us as a couple on set," Carpenter later said.
They Stuck Together Through Hall's Hodgkin's Lymphoma Diagnosis And Treatment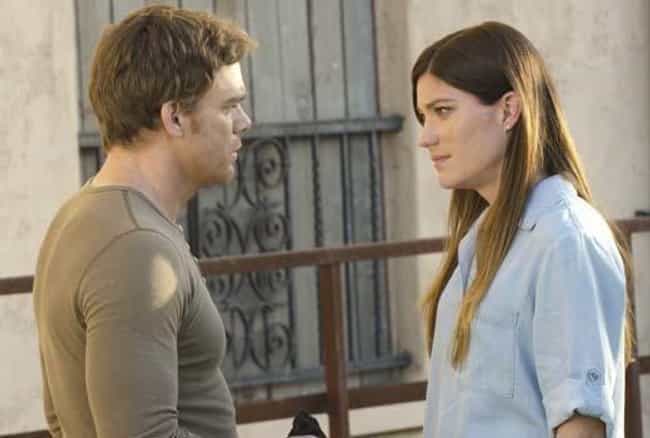 When Hall was diagnosed with Hodgkin's lymphoma in 2010, he kept it a secret from Dexter's cast and crew. "He kept it from us until the very end, because he didn't want anyone to feel sorry for him," remembers executive producer Sara Colleton. "He didn't want us to stop production. He never wavered, particularly as the episodes progressed toward the end of the season, and it was physically grueling."
Hall eventually made the news public at the Golden Globes that year by wearing a knit cap on the red carpet.
Carpenter stuck by his side throughout his treatment and recovery, and described the intense experience as "an 11" on a scale of one to 10. She recalled:
To have life come at you in such a big way, from the second Michael was diagnosed until we finally heard the doctors say he's going to be okay, was beyond anything I've ever experienced.
But Carpenter also found some positivity in the experience, saying it made the couple appreciate each other even more than before. "In a strange way, his illness was the best thing that ever happened to us," she remarked.