Unspeakable Times
This Accomplished Author Was Charged With The Murder Of His Wife - But Was An Owl Really To Blame?

The death of Kathleen Peterson played out like one of her husband's novels. On December 9, 2001, a lurid, alcohol-fueled tale began to unfold, full of crazy murder defenses, unthinkable coincidences, an alleged affair, and an angry owl. Durham, NC, had never seen a case like this.
In many ways, Michael Peterson is an unlikely suspect to be charged with the first-degree murder. A military man and celebrated author, Peterson was the one who called for help after he found his wife, Kathleen, in a pool of blood at the bottom of their mansion's staircase. However, as the case unfolded, questions surfaced regarding the grisly lacerations that striped Kathleen's skull, as the prosecution believed they could not have been caused by her fall alone.
For years, Michael Peterson murder allegations have enthralled and perplexed true crime fans. The case has inspired a variety of television and radio specials, including The Staircase, a French documentary that was picked up for re-release by Netflix in 2018. Even when Peterson accepted a plea bargain in 2017, many were not satisfied as, before he was set free, the accused was made to admit there was enough evidence present to find him guilty.
Michael Peterson Made The Frantic 911 Call Himself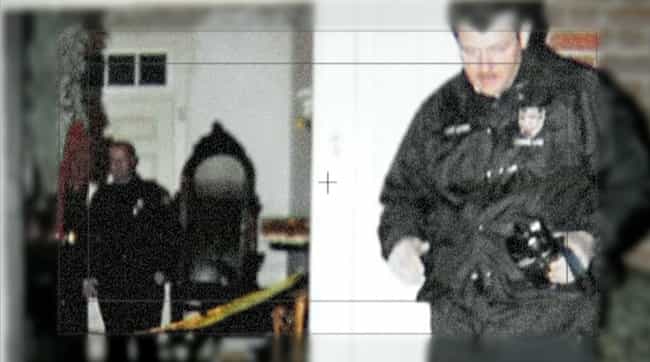 On December 9, 2001, Durham County dispatch received a frantic call from Michael Peterson, who, between sobs, claimed his wife had fallen down, "15, 20, I don't know, a flight of stairs!" At the time of his call, Kathleen Peterson was allegedly unconscious but still breathing. However, by the time police arrived on the scene, Kathleen was dead, and Peterson was covered in her blood. According to Peterson's story, the couple had been drinking wine by their pool, celebrating a movie deal for one of his novels.
The Prosecution And Defense's Stories Differed Greatly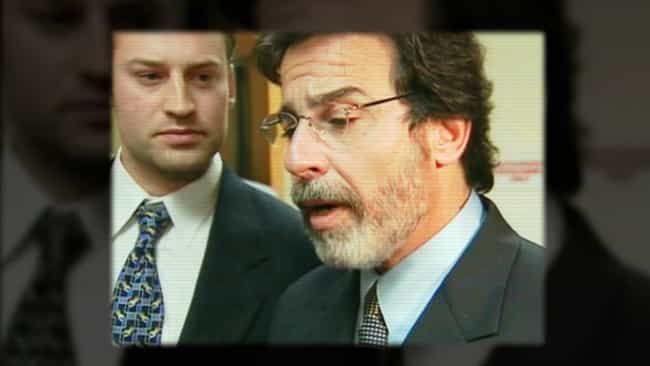 Shortly after her death in December 2001, a medical examiner completed an autopsy on Kathleen's body, and concluded she was a victim of homicide. According to the prosecution in Peterson's case, large lacerations were found on the back of Kathleen's head that could not have been caused by a fall.
Peterson's defense disagreed with this assessment, and to prove their point, one expert compared Kathleen's head to a watermelon that had been thrown to the ground, explaining, "It could be single occurrence, three points of contact." They maintained Kathleen's head landed with enough force to split in places that didn't come into direct contact with the ground. In opposition to this, the prosecution argued the slices could only have been caused by a blunt object, even though no murder weapon was recovered from the crime scene.
Each side presented a different appraisal of the copious amount of blood at the scene. The prosecution's expert witnesses claimed the blood found on the interior of Peterson's shorts could only have come from him standing above Kathleen while beating her. However, the defense pointed to the lack of cast-off blood spatter on the ceiling, which theoretically should have been present if Kathleen had been beaten with a blunt object.
In 1985, A Close Friend Of Peterson Died In An Identical Manner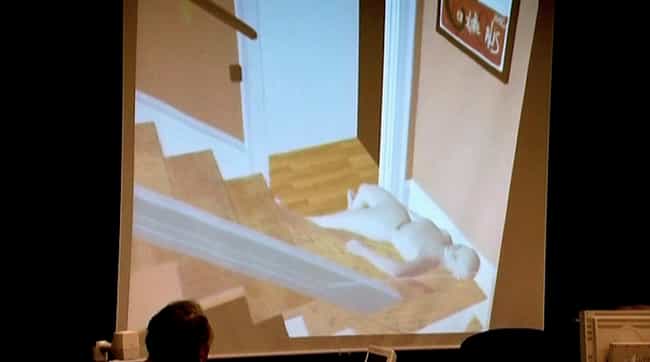 In 1985, Peterson was married to his first wife and stationed in Germany, where she was working as a teacher on the military base. While there, the family befriended a widow named Elizabeth Ratliff and her two young daughters, as they were also Americans. On the morning of November 25, 1985, the Ratliff's nanny arrived at their house to find Ratliff's body lying in a pool of blood at the bottom of her staircase. The family had hosted a dinner party the previous night, and the Peterson family was in attendance.
Both German and US investigators launched a preliminary investigation, but nothing seemed to suggest foul play, and they left the scene without taking any photographs. Ratliff was deemed to have died from a brain hemorrhage that caused her to fall from the top of the stairs. Her body was buried in Texas, and her two daughters were adopted by Peterson's family.
When Peterson was accused of murdering his wife in 2003, the similarities to the 1985 death seemed too large a coincidence to be left alone. The prosecution had Ratliff's body exhumed and flown to North Carolina, where a second medical examination concluded Ratliff had been beaten to death. While the prosecution did not directly try to pin Ratliff's murder on Peterson, they claimed he used it as inspiration for how to "fake an accident."
One Theory Alleged An Owl Had Murdered Kathleen Peterson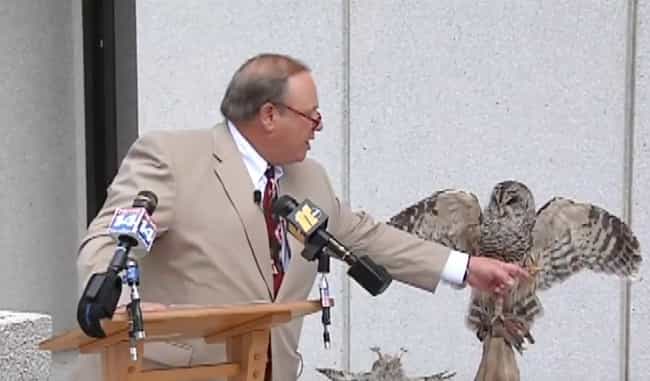 In 2009, Larry Pollard — a lawyer, and the Petersons' neighbor — took a fresh look at the evidence. Peterson had been convicted of first-degree murder in 2003, but was trying to appeal, and Pollard hoped to find an overlooked piece of evidence that might prove his neighbor's innocence.
When Kathleen was found with deep lacerations in her head, she was clutching several tufts of her own hair, a few pine needles, and three small feathers. This evidence led Pollard to suggest Kathleen might have been attacked by a Barred Owl that became entangled in her hair. In an effort to free itself, the owl dug its talons into her scalp, causing the pattern of wounds. According to Pollard, the assault caused Kathleen to slip while running up the stairs, falling backward to her death.
The theory gained traction with several ornithological experts, who studied the shape and pattern of the lacerations, and concluded they could indeed have been inflicted by a Barred Owl. The species is native to Durham, NC, and commonly take down prey much larger than themselves. Since a murder weapon had never been produced, the appearance of a rogue owl could perhaps explain the weapon-like damage to the victim's head.