Total Nerd Michael Scott Is A Bad Person And You're Also A Bad Person For Liking Him

235 votes
75 voters
2.2k views
15 items
Follow
Embed
List Rules Vote up the reasons that prove Michael Scott is actually the worst.
It's exhausting trying to keep track of all the awful things Michael Scott did on The Office. And even though fans think he's the best character on the long-running NBC sitcom, Michael Scott is the worst boss ever (even though his mug says differently). He has loveable moments and shows true compassion for his co-workers, but, ultimately, he's nosy, selfish, and inconsiderate.
For every nice thing he does for Ryan or Pam, there are 50 times Michael Scott on The Office is mean to Phyllis, Toby, or Dwight. Some Office fan theories think Michael just plays the fool for his own amusement, but that's highly unlikely.
His branch is one of the most successful in all of Dunder Mifflin, but that often has little to do with his leadership. The sales and administration team often has to clean up the messes he leaves behind, yet Michael is always more than happy to take the credit. And while fans can point to a handful occasions where the "World's Best Boss" lived up to his billing, there are plenty of truly horrible reasons why Michael Scott is actually the worst.
He Ruins College Aspirations For Underprivileged High School Students
In what is arguably the most uncomfortable episode of The Office ever, Season 6's "Scott's Tots," Michael Scott drops the ball more than anyone has in the history of dropping balls. Ten years before the episode takes place, Michael promises every member of an elementary school class that he will pay for their college education if they graduate from high school.
Well, they do... and he doesn't.
The school invites Michael to celebrate their impending graduation. When he arrives, they regale him with song and dance about how amazing he is and he sits there bawling his eyes out knowing he just quite possibly ruined the lives of more than a dozen kids.
He Sexually Assaults Oscar After Forcing Him To Come Out To His Co-Workers
Oscar Martinez is the sensible voice of reason on The Office, a show that sorely needs one. He's also a homosexual, and the reason we know that is because Michael Scott makes him stand up and come out to his co-workers in the middle of a meeting during the episode "Gay Witch Hunt" in Season 3.
That's right. Michael takes control of one of the most significant and emotionally weighty decisions in a gay person's life. Oh, and then he grabs Oscar and kisses him on the lips in front of everyone to prove it is okay to have gay friends.
He Forces Dwight To Take The Fall For His 'Golden Ticket' Blunder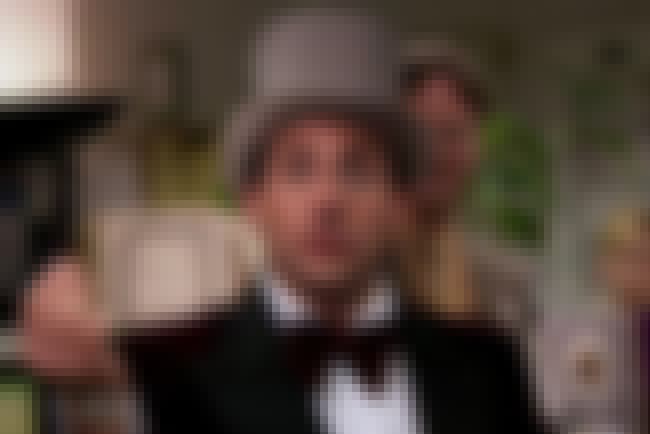 Time and time again, Michael takes advantage of Dwight's undying love and devotion – none more significant than the episode where one of Michael's many stupid mistakes put the company in jeopardy and he asked Dwight to "fall on his sword." The boss is sure he'll be fired but thinks it makes more sense for Dwight (the company's top salesman, of course) to make an exit.
Fast-forward to the end of the episode: we learn that Michael's "Golden Ticket" gamble paid off. Since he already told upper management that it was Dwight's idea, they now think he is responsible for the win, but Michael can't have that. He crashes a congratulatory meeting with the CFO and Dwight, taking all the credit back from Dwight. If there was a Dundie for "Biggest Jackass In The Office," Michael would win it every year.
He Attempts To Frame Toby For Drug Possession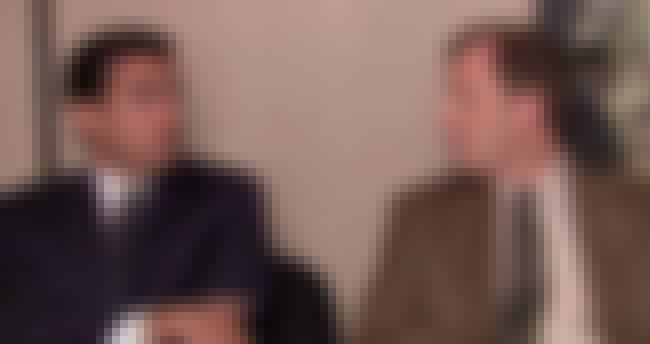 Michael has a very long history of denigrating and berating Toby, everyone's favorite sad-sack HR rep. Whether it's loudly discussing Toby's divorce, making fun of his voice, or blaming him for all the ills of society, Michael never tires of being terribly mean to Toby.
That all comes to a head when Michael decides to frame Toby for drug possession. Of course, someone sells him a Caprese salad instead of weed because Michael is dumb enough to fall for it, but what an evil plan.